iAdvize Releases Augmented Intelligence: A Unique Collaborative Solution Between Humans & AI for Impactful Conversations
2min read - iAdvize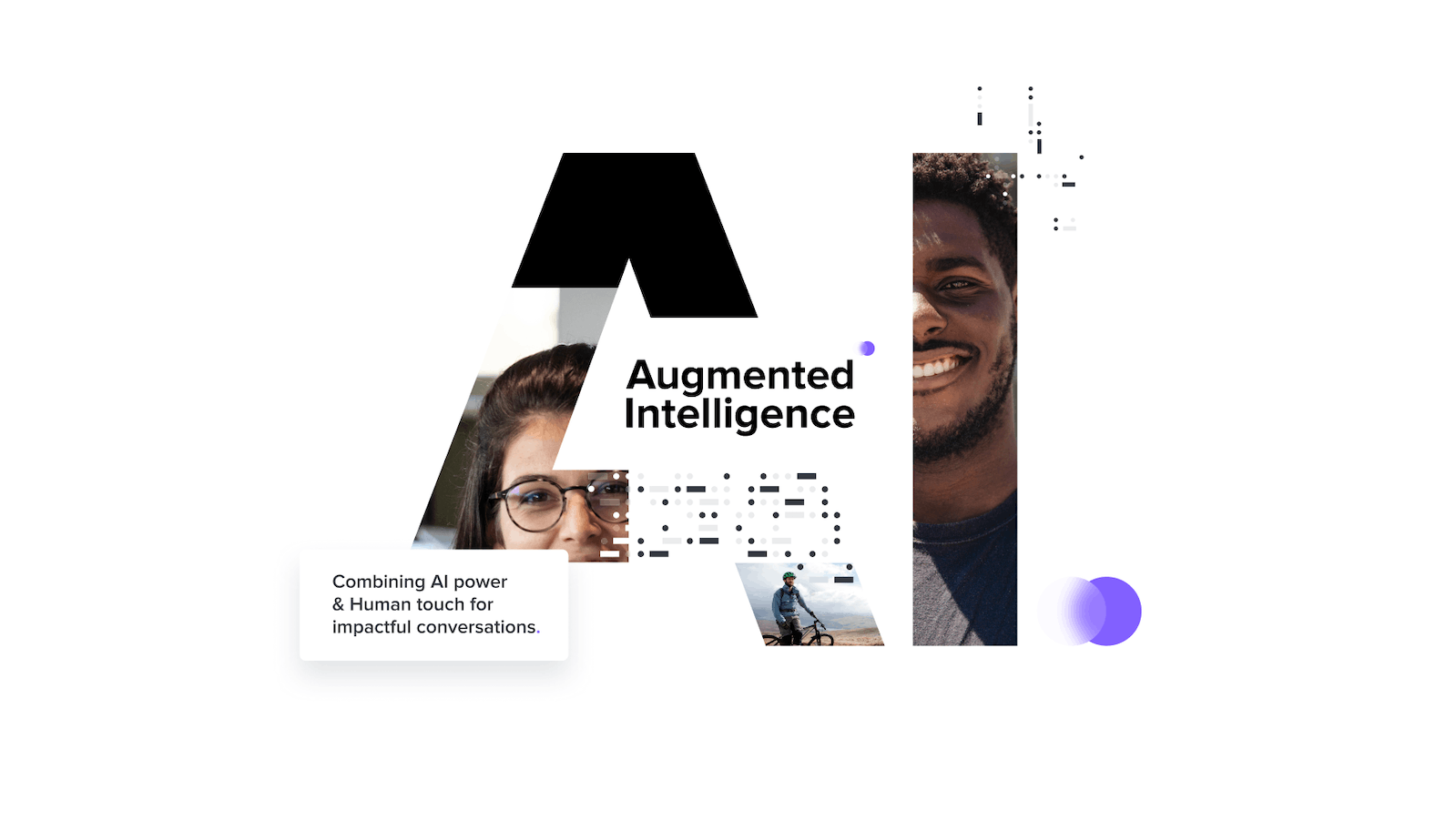 Companies around the world are investing heavily in the digitization of their customer experience. This shift must take place on a broad scale, without compromising on the quality of interactions. To meet these challenges, the iAdvize conversational platform is launching Augmented Intelligence, a unique technology that combines the power of Artificial Intelligence with human precision to create impactful conversations between brands and their customers.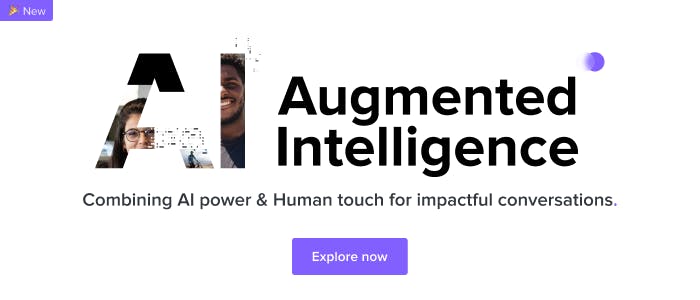 Nantes, France, October 8, 2020: Each month, millions of messages are exchanged between brands and their customers on the iAdvize conversational platform. Armed with these millions of data points, the leader in conversational marketing just unveiled Augmented Intelligence, a solution for collaboration between humans and Artificial Intelligence(AI), making positive impact possible at each key step of the customer journey.
Delivering large-scale customer experience without sacrificing quality
The year 2020 has seen an unprecedented rate of digitization around the world. In three months, e-commerce penetration in the United States underwent the equivalent of 10 years of growth (1). Online conversation volumes between brands and their customers increased by 82% in the consumer products sector on the iAdvize platform (2). Developing large-scale customer service by partially automating online conversations has become crucial.
However, the promises of AI have so far been left unfulfilled. Productivity gains have unfortunately been achieved at the expense of customer experience, leading two-thirds of consumers to be wary of chatbots (3). For iAdvize, the solution lies in a unique type of intelligence, not artificial, but augmented.
Augmented Intelligence, because it combines the best of both worlds, without compromise: on the one hand, human expertise and authenticity; on the other, the power of artificial intelligence.
Unlocking the power of Human-AI Collaboration
The conversational platform tracks and analyzes all of the brands' customer data as well as the content of their online conversations.
The accuracy of iAdvize's Augmented Intelligence is based on the power of the collaboration between humans and machine:
Using machine-learning and NLP technologies, AI automatically and continuously analyzes thousands of online conversations and extracts their intentions;
At the same time, ibbü brand advisors and independent experts train the judgment and intuition of the AI, adding the human touch and expertise needed to improve its understanding.
iAdvize's Augmented Intelligence enables brands to handle 5 times as many questions with the same number of staff, and to earn 20 additional Customer Satisfaction points(CSAT) compared to a simple decision-tree chatbot (4).
Creating high-impact conversational experiences
The Augmented Intelligence is used within the iAdvize platform to improve each step of the customer journey through, initially, two innovations:
Intelligent bots
Augmented Intelligence bots are able to understand visitors' intentions in order to provide relevant and immediate answers 24/7. Although these bots live and learn by themselves, teams of experts and consultants can contribute to the collaborative training of this AI in just a few clicks, multiplying its capabilities.
AI-driven Insights
Augmented Intelligence allows large-scale analysis of conversation history in real-time, and access to valuable insights with a direct business impact. An Insights Report powered by AI provides access to the voice of the customer to make the right decisions.
These two new features complement various pre-existing functionalities of the platform integrating AI technologies.
Predictive Engagement
Based on behavioral data and machine learning, the platform's targeting engine intelligently engages website visitors, automatically determining which ones are most in need of assistance via messaging.
Seamless routing
The platform includes a dynamic routing engine that transfers customer requests to the best respondents (bot, advisor, expert) based on the customer's situation and the teams' availability.
Augmented humans
iAdvize's intelligent desk provides agents with a set of AI-powered automation features to optimize their productivity (canned answers, translation...).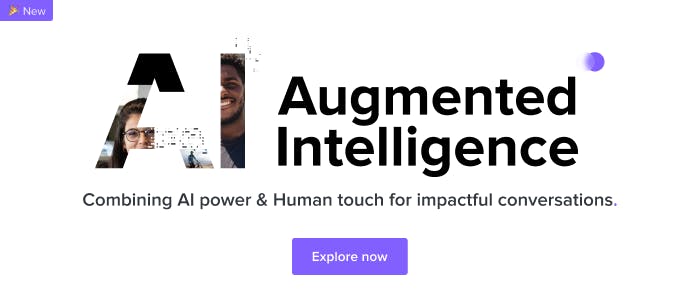 (1) McKinsey Quarterly Five Fifty, The Quickening, 2020
(2) iAdvize data collected on the conversational platform between the weeks of February 24 and June 1, 2020
(3) Forrester Infographic: Customer Service Chatbots Fail Consumers Today, 2019
(4) iAdvize data collected from customers who deployed Augmented Intelligence in beta