How the crisis has revealed the superpowers of messaging
4min read - iAdvize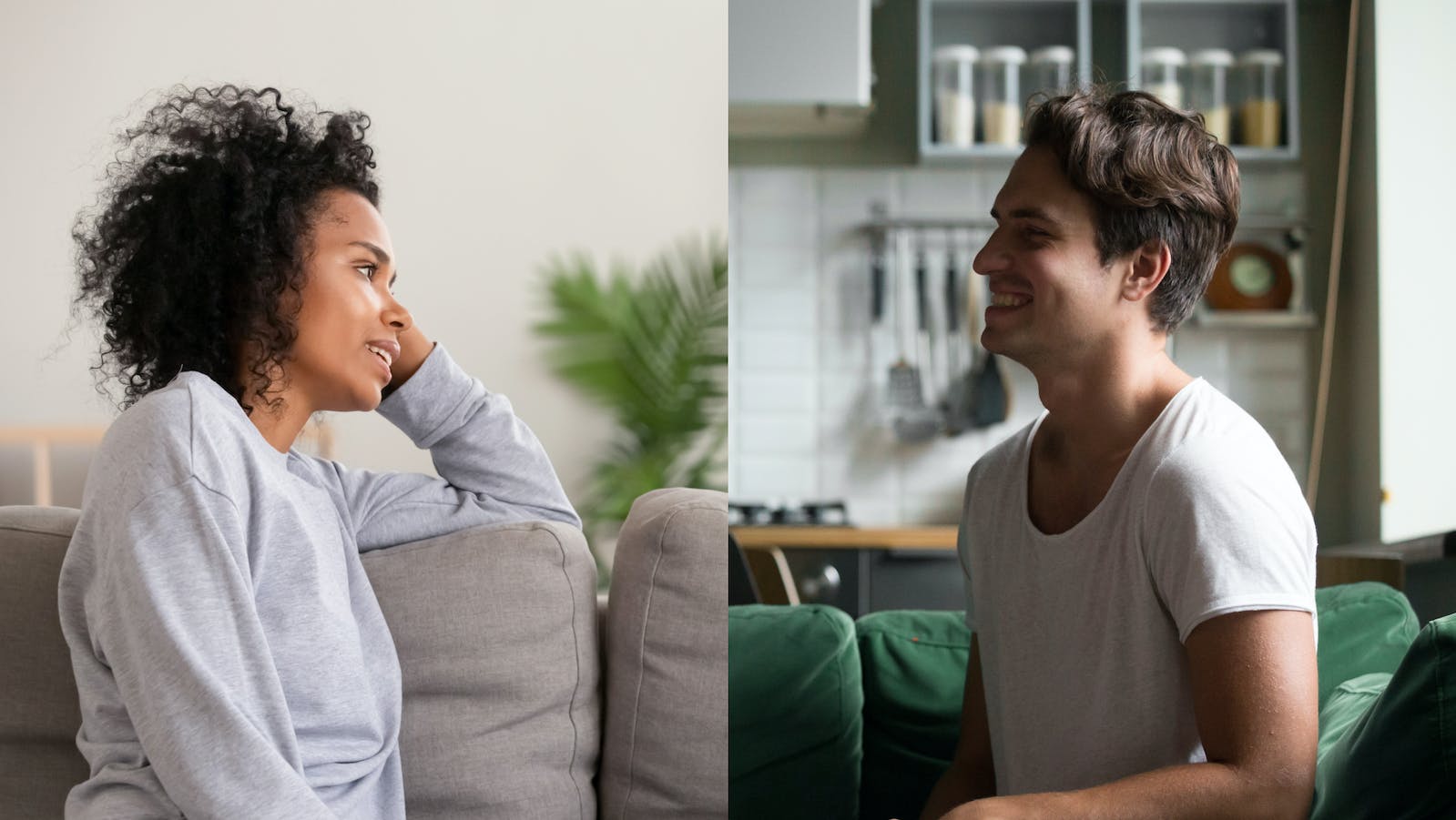 The COVID-19 crisis has accelerated digital uses and set new standards. And some of them can add up to significant cost savings for companies that make the right decisions.

Reducing processing costs by 30%, while improving NPS by 20 to 30 points, and decreasing absenteeism among customer advisors to 0%: does this sound too good to be true? Yet this is the conclusion that Fnac Darty's management has drawn after reinventing its customer relations with iAdvize.

The historical channels(telephone and e-mail) no longer carry the weight. They are too expensive and no longer meet consumer expectations.

For the second year in a row, the level of satisfaction for chat(the most common channel within the broader category of"Messaging") has exceeded that of telephone, which until now had enjoyed the best customer satisfaction rate(according to an ESCDA/BVA study). Customers are no longer just looking for instant responses, they expect simplicity and accessibility. Gone are the days of sacrificing your lunch break to try to reach a customer service department!

The good news is that the messaging era we are entering is full of opportunities for brands.
An emerging channel becomes the new standard in customer relations
For years now, the field of customer relations has witnessed the rise of new communication channels based on the exchange of written messages, known as"messaging". These exchanges take place on brands' websites(chat), on messaging apps(Facebook Messenger, WhatsApp,…) and, more recently, on OS providers(Apple Business Chat, Google RCS,…).

The respondents who assist customers on these channels are also increasingly varied: customer service advisors, sales floor staff, ambassadors from online communities, freelance experts, bots, etc.

Yesterday an emerging communication channel, messaging has become a standard in customer relations. Better yet, its use has recently accelerated and taken over the historical channels of phone and email. The volume of online conversations registered on our platform has increased significantly since the COVID-19 crisis(+82% in the consumer products sector between the weeks of February 24 and June 1, 2020).

At first, this shift was the direct result of the urgency of lockdown. Companies forced to have their employees work from home quickly realized the advantages of messaging over the use of phone, with its technical difficulties(bandwidth issues, noisy background, …).

Later, this shift became a necessity amidst the challenging economic context, with the inability to anticipate financial results and budgets, in spite of the desire not to sacrifice customer relations, essential to get through the crisis.

At the heart of this development is messaging, which combines the best of both worlds:
optimizing processing costs,
while offering the best customer experience.
Processing email and phone requests is extremely expensive for companies
1. Cost per contact
The cost per interaction of e-mail and live chat are comparable. Around $7 when they are internalized, and $4 when they are outsourced; that is less than half the cost per interaction of telephone.

Consumer credit specialist Banque Casino has seen a 30% reduction in its contact costs since it began using messaging to communicate with its customers.
2. First contact resolution rate
Messaging differs from e-mail by resolution speed. Fnac Darty estimates that an e-mail to their customer relations service, with all the back and forth it implies, is resolved in 2 to 3 days.

When it comes to phone, waiting time is another downside. Even if the average talking time on the phone is 10 minutes, in 80% of cases, waiting times exceed 6 minutes.

By messaging, in the middle of the COVID-19 crisis, the resolution time for an iAdvize client like Brother(technical support) was 7 minutes, and the average first response time was 38 seconds.
3. Automation allows increased productivity
Unlike other channels, conversations by messaging can be partially automated to achieve productivity gains.

Gartner predicted that by 2021, 85% of all interactions would take place via bots. In reality, this"hype" has faded away, as bots alone don't always deliver as expected in terms of customer experience. According to Forrester, two out of three consumers are skeptical of chatbots and their ability"to provide just as great an interaction as a live representative".

On their own, bots are effective at handling non-value-added tasks such as answering simple questions or redirecting the customer to an answer on the FAQ page.

It is alongside the advisors that chatbots reveal their full potential. They pre-qualify customers' needs in order to direct them to the right respondent. They can take down a name and an order reference. Finally, they assist the advisor in writing answers, or in finding the next right action, and thereby save them precious time. Customer service teams focus on high value-added questions, those where customers want to talk to a human.
Traditional channels don't stand out by their CX
Email and phone remain the most popular and most common channels used(95% of companies according to Salesforce), but are disappointing in terms of customer satisfaction. 32% of consumers see the phone as a frustrating channel, twice as many as for other channels.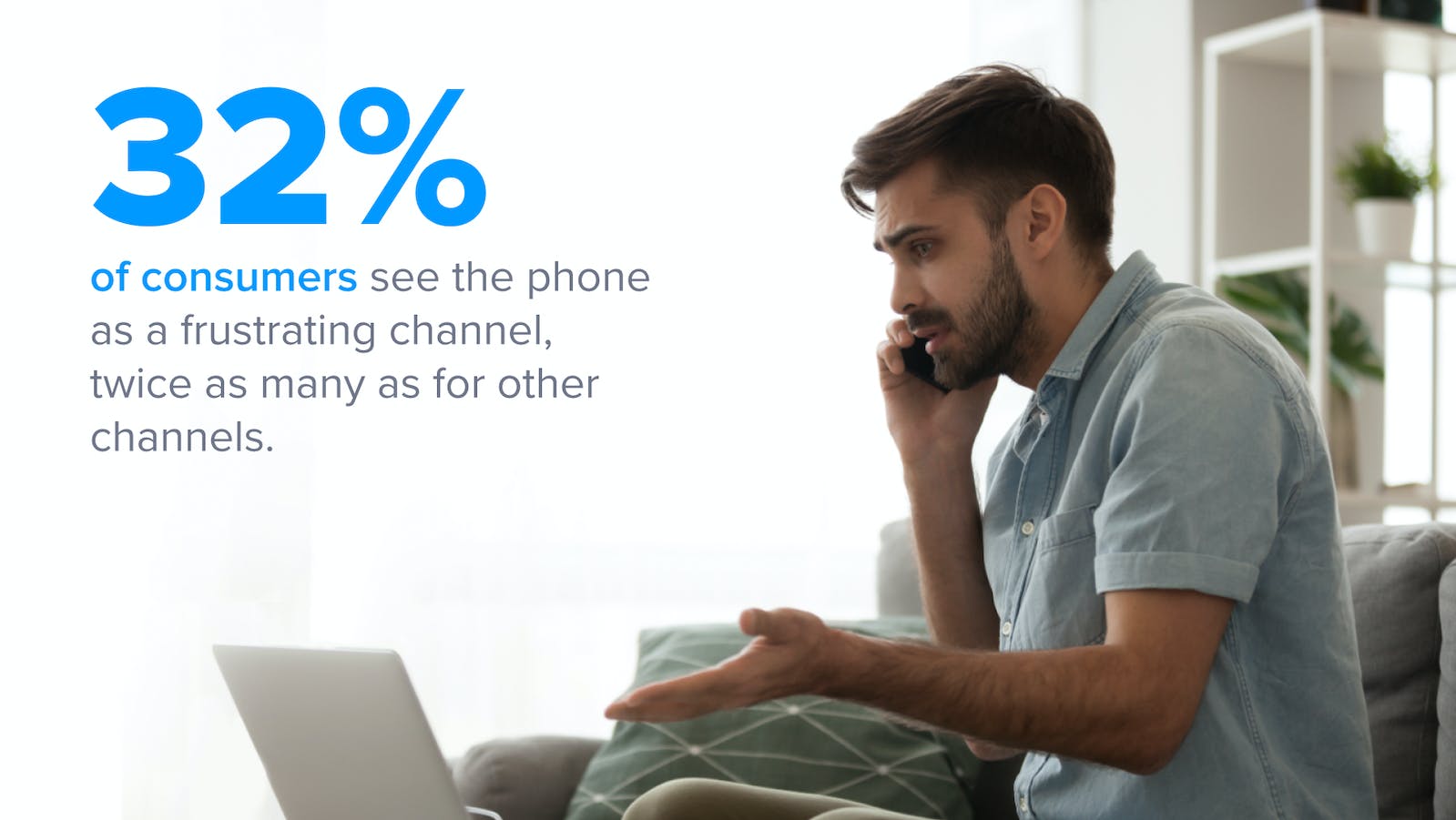 The same Salesforce study reveals a fundamental opportunity for brands: while 81% of customers use live chat, only 52% of customer service teams use it. The gap is huge, and when it's filled, customer satisfaction is high.

Fnac Darty reveals that contact by messaging on its websites yields higher NPS scores than traditional communication channels:
10 NPS points higher than the telephone;
20 to 30 NPS points higher than e-mail.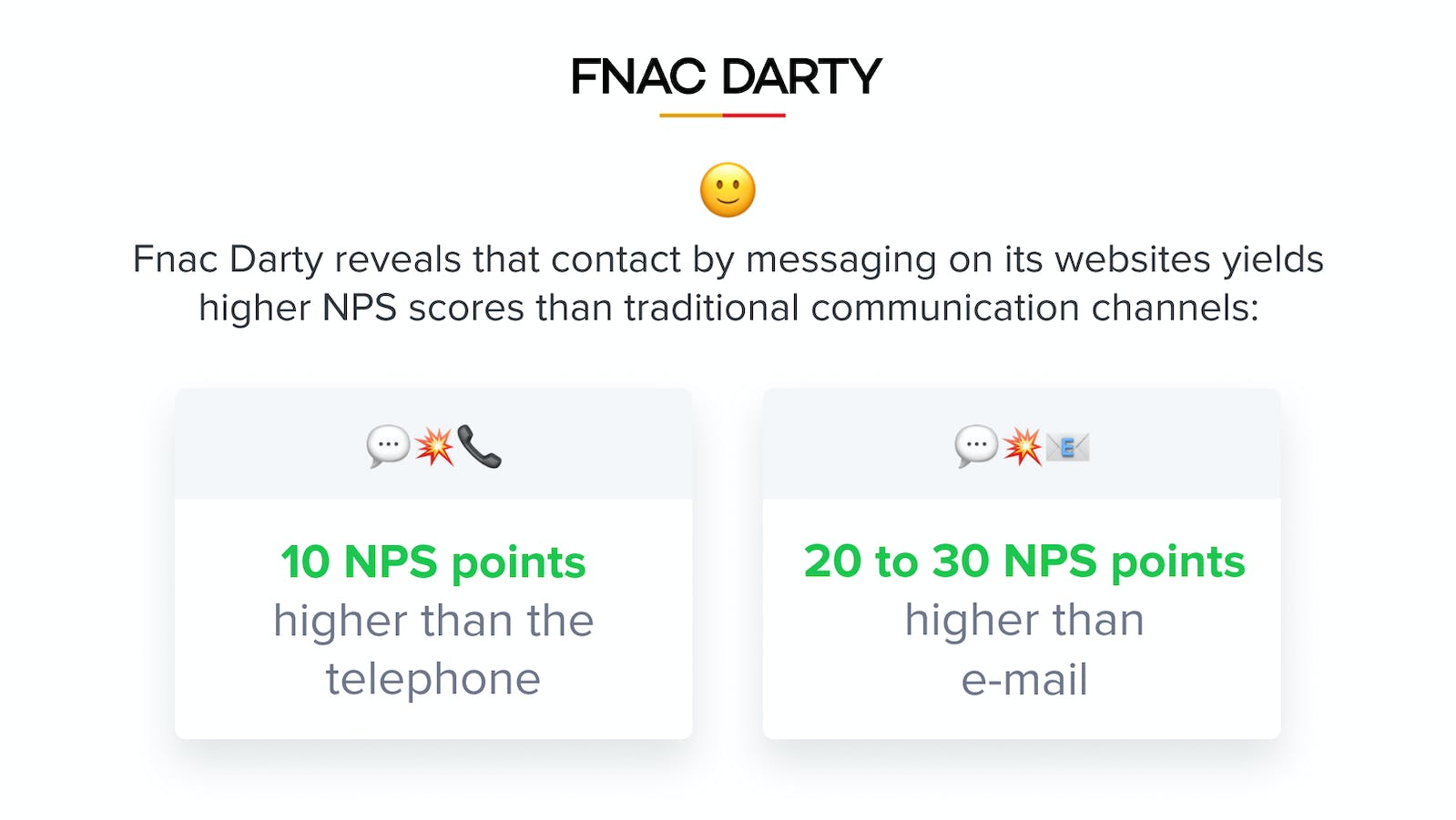 Well at work: a key asset for limiting turnover and absenteeism in customer service professions
Turnover is a customer service industry issue that brands take seriously. Quality of life at work, which is often blamed for call center absenteeism and turnover rates(16% on average in France), is at the heart of their cost control challenges.

Phone connects a customer, frustrated by long minutes of wait time and without filter, directly to an advisor, under pressure to provide immediate responses, thereby contributing to the deterioration of the customer service teams' experience.

Messaging puts the emotion"on hold", and gives the customer advisor the seconds needed to find an effective solution. It is a collaborative channel: at the office, the advisors can exchange ideas and collaboratively identify the best answers while conversing in writing with the customer. This is what the Fnac Darty management observed, as the absenteeism rate of its advisors dropped to 0% thanks to messaging.
Messaging is one of the most relevant cost-cutting tools for customer relations; iAdvize is a leader in messaging.
Messaging has become a standard. 100 billion messages are exchanged daily on this channel. This communication tool is a standard in today's environment where consumers need reassurance more than ever.

Some brands think they have dealt with the problem by simply deploying a chat button. Except that the issue is actually the conversational strategy behind this button, in terms of flexibility and efficiency, ensuring that messaging is not just an add-on that creates additional contacts. Brands need support in deploying channels that lighten the load, not add to it.

At iAdvize, we've spent the last 10 years collaborating with the biggest brands to offer a rich and human digital experience. We know that organizations are not only looking for solutions, but also for a partner who can provide them with the expertise to move forward quickly without repeating the mistakes of the past.

iAdvize has specialized in the challenge of optimizing customer relations costs. We have built a proven method to accomplish the transition from traditional channels to messaging, and have achieved the following results with our clients: