Boosting Omnichannel Capabilities: A Matter of Survival for Physical Retail
5min read - iAdvize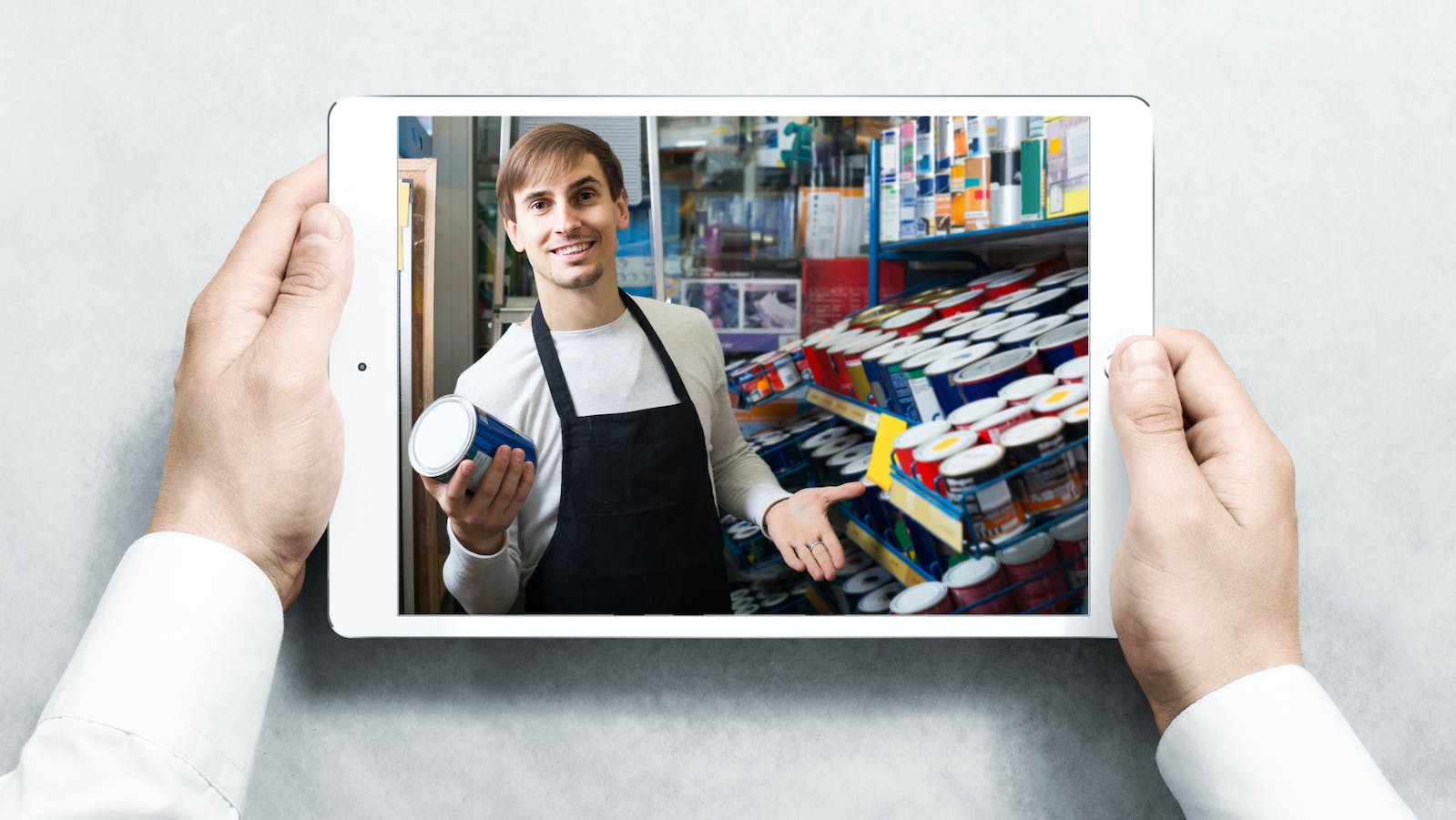 Who could have predicted the shock wave that is sweeping through the retail world? With the explosion of click and collect, of online shopping and e-commerce, the COVID-19 pandemic is changing the retail landscape. On both sides of the Atlantic, online sales have seen unprecedented growth. In fact, the penetration rate of e-commerce in the United States has gone through the equivalent of 10 years of growth in 3 months (McKinsey study). Meanwhile, in France, online consumer products sales have reached 10% of market share, and could remain above 8%, according to Nielsen. This is a record for this channel which was still at less than 6% in 2019.
This acceleration of digital uses begs the question: what is the future of physical commerce? The research agency Forrester predicts that due to the crisis,"non-grocery offline sales will see a 20% growth contraction in 2020", while online sales will remain stable. How can we restore the image of stores? They remain attractive for a majority of consumers looking for direct contact with the product, human interaction, or the sheer pleasure of shopping. But weakened by the crisis, they can no longer do without the digital dimension.
76% of consumers worldwide now prefer to buy from retailers who offer first and foremost, an optimaldigital experience.
"Digital-first and omni-channel retailers have pivoted more easily, but retailers that prioritized physical stores and face-to-face engagement over omni-channel strategies have struggled to respond," McKinsey said of the confinement period.
Constantly connected, today's consumers' shopping habits are everchanging; they expect to be able to do everything, anytime, in store and online. For brands, the best way to get through this crisis is to offer consumers the experiences they expect: a unified and seamless shopping experience, in which the divide between physical and digital worlds dissolves. This is the definition of the omni-channel approach.
It is by achieving this merging of experiences that Fnac has increased its online sales by 10 points(from 20 to 30%) since the confinement with, in particular, the popularity of its"click and collect" services, which rely on its network of physical stores.
There are many phygital synergies to be created and tremendous opportunities for brands involved in this transformation.
1. "Turning brick and mortar stores into e-commerce distribution hubs"
The volatility of the health situation is preventing the return of customers to physical stores. GlobalWebIndex research revealed that nearly half of consumers do not plan to return to stores"for a while" or"for a long time" once social distancing rules are relaxed.
When they go to the store, shoppers expect efficiency. Increasingly often, they prepare their visits in advance on the Internet. From a relatively limited use just a few months ago, the rise of click and collect is dazzling. In the United States alone, shop-online-collect-in-store services grew by 208% in April 2020, compared to April 2019.
In fact, the decision to purchase online is generally the result of weighing product price and delivery terms. Brands that incorporated their network of store's territorial coverage into their delivery schemes (via a drive-through service or ship from store) are doing well. This is the strategy deployed by Leroy Merlin to handle online orders during and after the lockdown: the brand processes and ships orders from the store, now an e-commerce warehouse, for home delivery within 24 hours. With reduced delivery times, cost control, and logistical simplification: brick and mortar brands have a real leg up over pure players.
By involving their sales teams to assist online visitors via messaging, brands can organize in-store visits and pick-ups and enhance the omni-channel experience. 54% of visitors to the Leroy Merlin website express the intention to make a purchase in store. The e-commerce site then becomes a lever to encourage buyers to find their way back to the brands.
2. Re-deploying sales teams digitally
In times of crisis, offering quality customer service is more crucial than ever to acquire and retain new buyers.
At the end of the 2008 crisis, companies committed to the customer experience performed three times as well as those less advanced in this area. Additionally, 3 out of 5 customers say they can give up on their favorite brand after a poor customer service interaction, the third most important criteria for brand loyalty after price and product quality.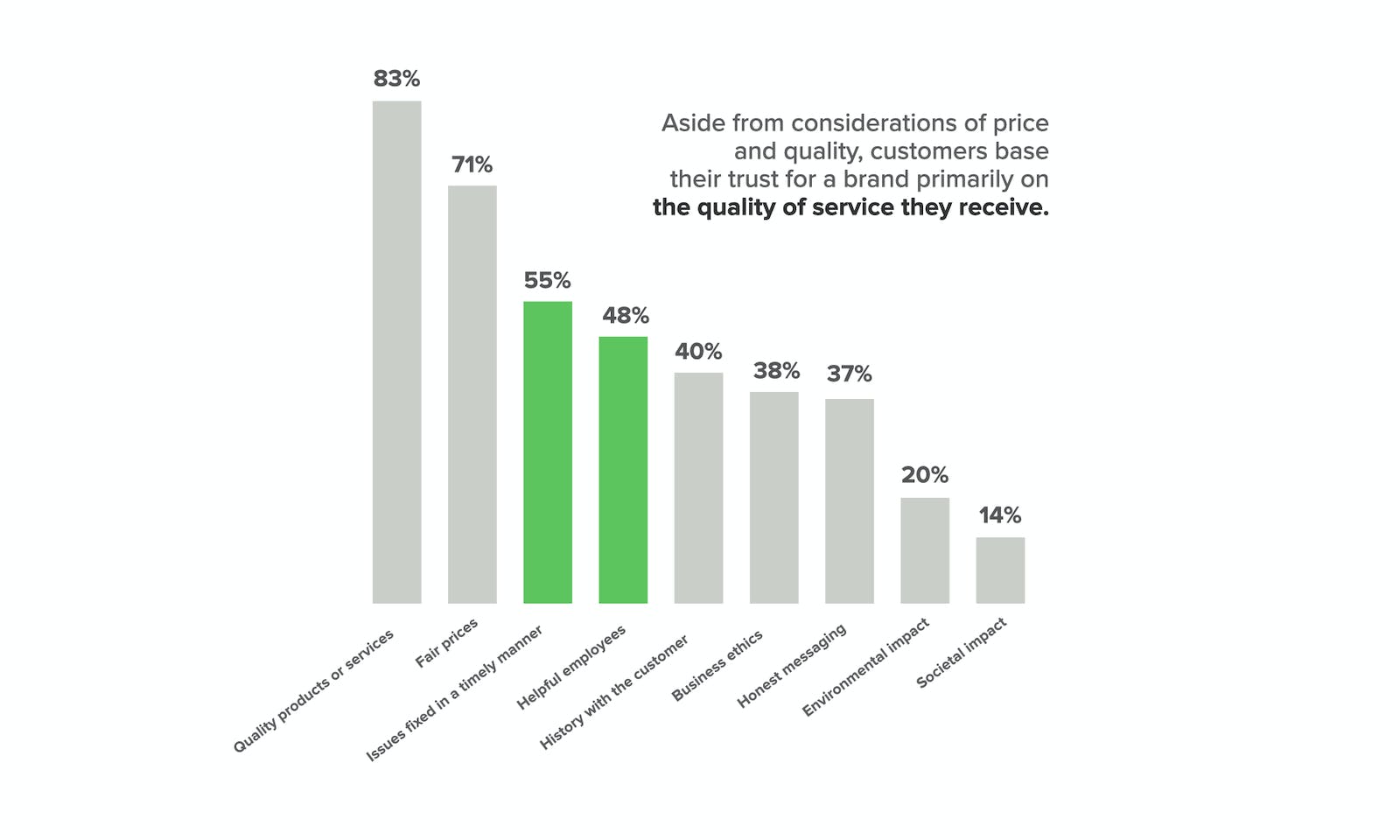 To ensure continuity of service despite the influx of online requests at the height of the crisis, many brands turned to messaging: a scalable, accessible solution for employees working remotely that generates greater customer satisfaction. In fact, the iAdvize platform saw an 82% increase in online conversations between the end of February and June 2020, in the Consumer Products sector.
Here again, brands that have managed the highest level of availability, did so by merging the physical and digital experiences and deploying innovative omni-channel communication strategies. Faced with decreased in-store activity, a leading European sporting goods retailer, for example, redeployed 400 sales staff to online consulting via the iAdvize application. These skilled sales professionals highly specialized in pre-sales have increased the average e-commerce basket after conversation by 61% during the lockdown.
These synergies are bound to last. Among our clients, several brands have connected their in-store salespeople to their e-commerce sites. For example, a major household appliance brand has implemented a sophisticated conversational strategy to optimize online sales. The brand deployed a mix of chatbots, independent community experts and professional in-store salespeople to answer online visitors' questions in real time. This approach allows them to optimize the occupancy rates of sales teams, while boosting sales. Some salespeople achieve post-chat conversion rates above 20%.*
This shift is not limited to the sale of products. A digital bank, client of iAdvize, has redeployed about 20 customer advisors to chat during the social distancing period, to handle their visitors' need for reassurance. By focusing on customer service messaging, this brand was able to process 6 times the number of online requests, with a first response time below a minute, indicating great advisor responsiveness.
3. Enabling the transition to e-commerce with video
The use of videoconferencing has increased tenfold within companies in 2020, a shift that has extended into the private sphere. The popularization of these communication channels has afforded brands the opportunity to get closer to their customers, using video chat, which has become part of their daily lives.
This digital experience, which is still not widely offered on websites, makes it possible to offer a personalized contact and to win over customers who are less comfortable online. This is another step towards recreating the physical experience in the digital world, and towards the merging of shopping experiences.
Video chat simplifies online journeys in a variety of situations.
Several cosmetic brands now use video chat for advisors to guide customers through skin care and makeup routines best suited to their skin type, thereby mimicking a salon experience.
In the DIY sector, video call makes it possible to offer tangible repair advice, but also to present the products the visitor needs.
In the auto, high-tech, household appliances, telecom sectors and more, product demonstrations by video are a decisive conversion lever. Several iAdvize clients in the auto sector currently use video chat to highlight specific vehicle features and draw visitors to a dealership, or even to finalize their purchase directly online.
During lockdown, French moving services leader Demeco, adopted video online consulting for remote quotes. A solution that enabled them to carry out reliable volume estimates despite the sanitary context.
4. Leveraging messaging to maximize e-commerce performance
Until a vaccine is available, the uncertainty associated with the pandemic is likely to endure, and the evolution of physical retail may depend on the various health alerts and measures in place at any given time.
In this context, brands must capitalize on their e-commerce performance to capture 100% of digital sales opportunities, by offering 24/7 purchase assistance enabled by online conversation.
As an omni-channel tool, messaging supports brands' digital performance at all stages of the customer journey, from engagement to conversion and loyalty. It is at the heart of today's commercial challenges.

Online shoppers aren't the only ones who sometimes feel lonely in their choices. Who hasn't had the experience of trying to talk to a salesperson in-store but could not find one available? Thanks to a simple system of QR"help" codes positioned throughout the physical retail store, it is now possible to connect customers on-site with a brand advisor by video call, voice or chat.
By merging physical and digital paths, messaging is at the heart of today's commercial challenges.