Matthieu Pihery, Belambra: "Messaging allows us to provide better support for our customers throughout the buying process"
6min read - iAdvize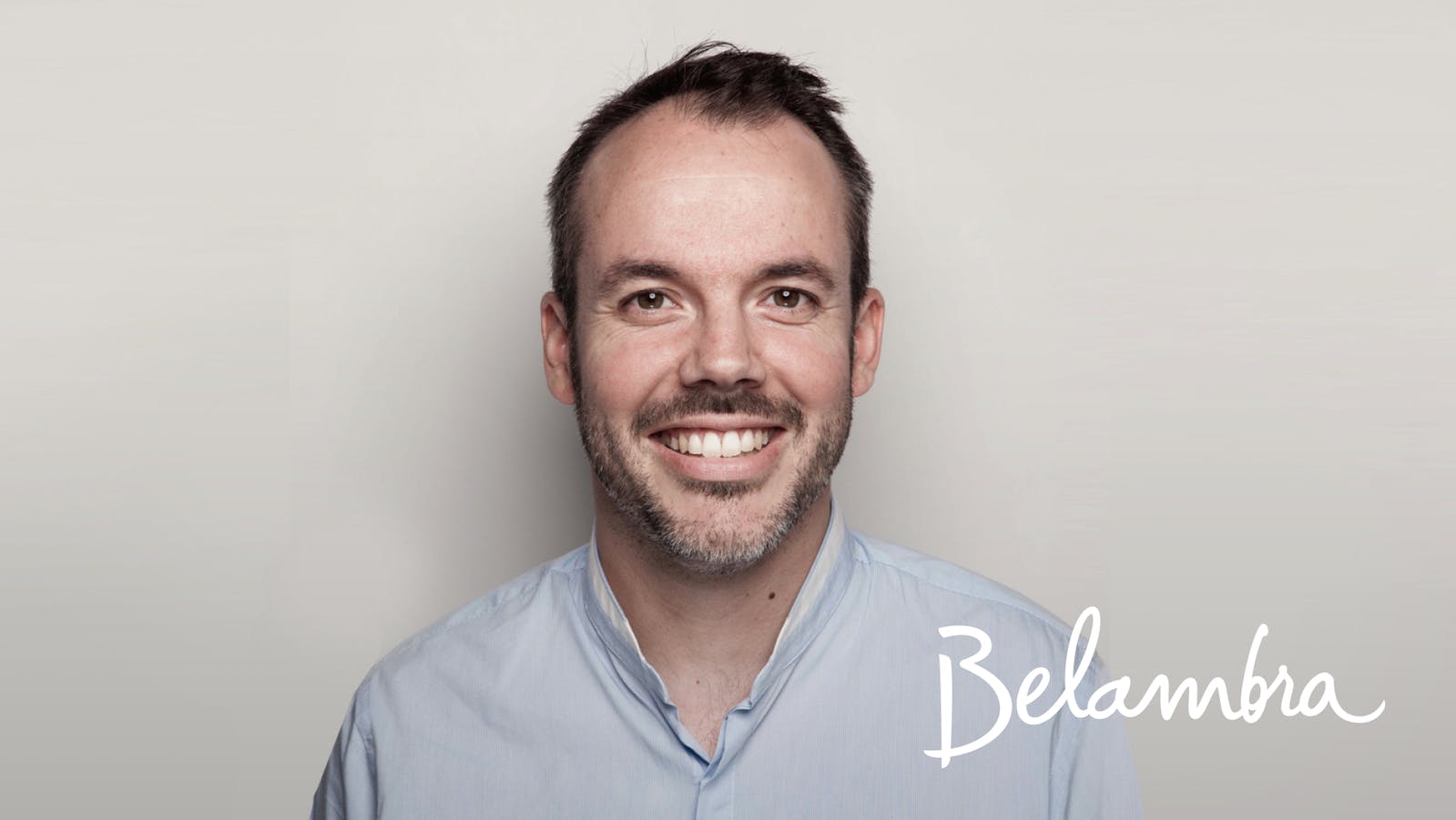 Matthieu Pihery, Chief Marketing Officer and Chief Commercial Officer at Belambra Clubs, was a featured guest speaker at Conversation 2020. An expert in digital, he spoke about how messaging and the ibbü community made it possible for the brand to be available for each of its customers in a personalized way, at every stage of the sales cycle, especially at a time of crisis.
With a turnover of 192 million euros, Belambra is the N°1 vacation resort club in France. Every year, more than 500,000 customers spend their vacation in one of more than fifty Belambra clubs. In 2019 the brand deployed the iAdvize conversational platform, using messaging to advise visitors to its site throughout the pre-sales journey. Since 2020, this role has been performed by the independent experts of the ibbü community.

In 2017, to accelerate the digital transformation of the brand, Matthieu Pihery, fresh into his new role as Chief Marketing and Commercial Officer, defined three main goals for Belambra:
Accelerate the penetration of the web channel for direct sales: D2C sales represented 85% of turnover but were historically driven by the call center
Strengthen the customer relationship pre-, during and post-sale by mobilizing the most appropriate digital channels to respond to prospects and customers as effectively as possible
Optimize the UX of the platform to stand out, whether on mobile or desktop
During school vacations, Belambra's clientele is composed mainly of families with children, while outside these periods, it is more likely to be couples and seniors; a segmentation that influences the customer relationship strategy.
We segment our targets in the messages we send them. We are trying to work on this personalization via channels such as e-mail and, increasingly, directly on our site

Matthieu Pihery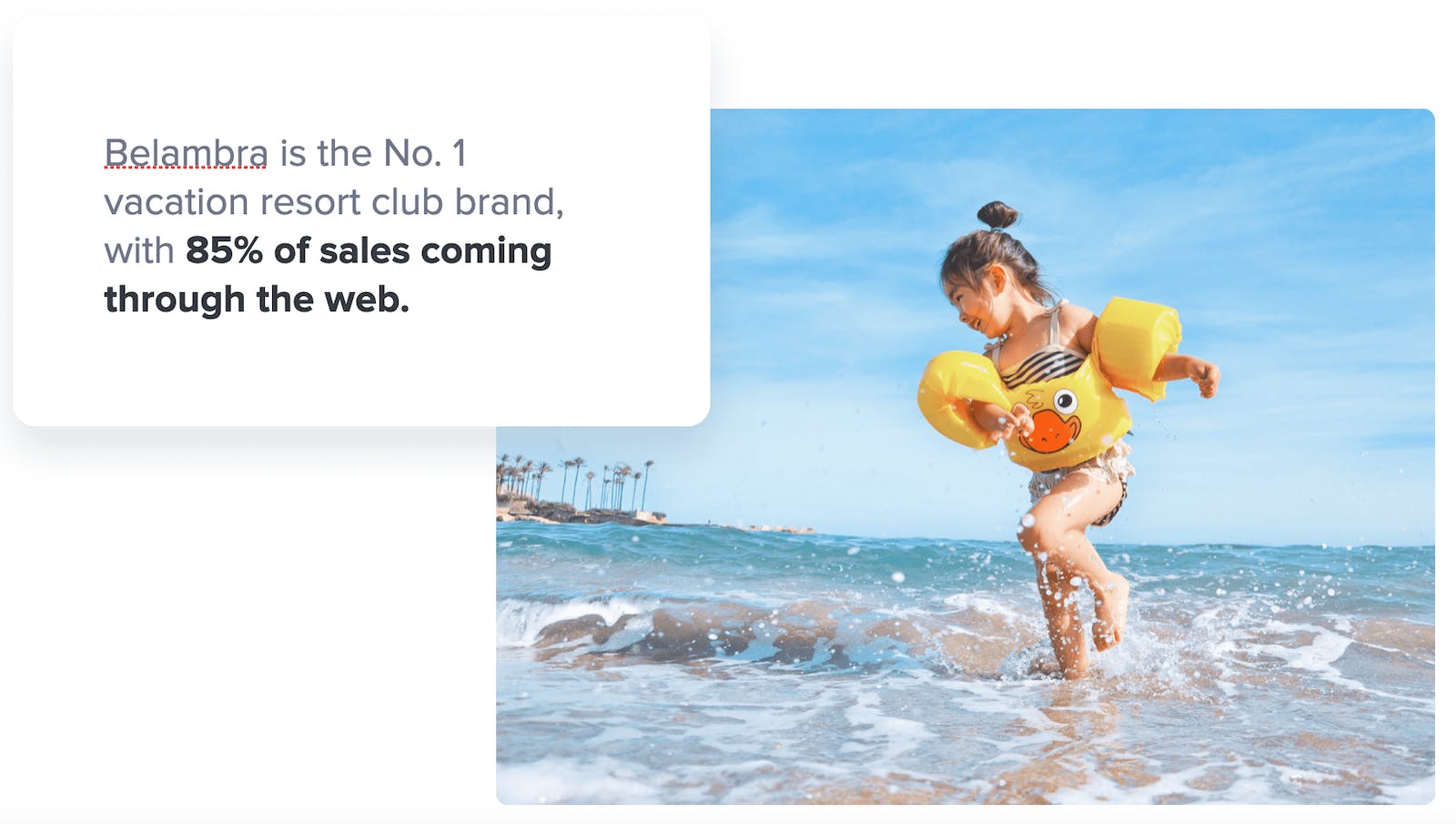 Messaging, for a round-the-clock presence
Belambra places a high value on knowing the requirements of its various users in order to be able to provide information on a complex product - club vacations - for which detailed explanations are essential for making the best choice.

For this reason, the redesign of the customer experience is an important project at Belambra.
We put in a lot of work on our sales funnel, to improve all kinds of details that reassure the customer and lead him through to his purchase decision

Matthieu Pihery
In a tourism industry where brands start from scratch each season with 70 to 80% new customers, the cost savings from retaining customers over acquiring new ones is attractive.

Belambra has traditionally relied on the telephone and e-mail as contact channels with this clientele.Then the brand started working with iAdvize on the implementation of messaging in 2019."We have a typology of customers who are more comfortable on the web channel but who may need information to complete the booking. Messaging has gradually allowed us to support our customers more effectively in this purchase process, from pre-sale to sale" said Matthieu Pihery.

The live chat channel also allowed Belambra to enrich the brand's FAQ knowledge base.
We realized that there were a number of questions that came up during these conversations that we hadn't identified until now

Matthieu Pihery
By empowering customers through FAQs, Belambra has been able to improve its sales conversion rate.

Between 2019 and 2020, the use of online conversations increased: the brand extended the availability of its messaging channel to meet a need outside its call center opening hours. Matthieu Pihery explained that"When the family gets together in the evening and wants to book their vacation after 8 or 10 pm, a time of fairly high demand, our call center is closed but messaging allows us to respond to their questions. The same goes for weekends with extended hours."
As 25 to 40% of the brand's bookings are made outside the call center's opening hours, the use of the ibbü community of experts offered by iAdvize, has allowed Belambra to have a second online sales force which can respond to the requests of site visitors 24 hours a day, 7 days a week, and consequently generate strong sales with very high conversion rates.

Matthieu Pihery gave an example:"At 9pm, when you're booking your ski vacation and you have questions about the resort, about lessons with the ski school, about how your child will be cared for in these classes, you need to talk to someone who will be able to give you additional information". The ibbü experts have also been useful for dealing with peaks in demand, especially in January-February and June-July.
The support of the community has been very valuable and has really helped us to accelerate our customer conquest at the start of 2020

Matthieu Pihery
Responsiveness and reassurance: the advantages of messaging in times of crisis
The health crisis has shaken the tourism market. The Belambra clubs saw a drop in occupancy, had to close for 4 months, and fewer French people went on vacation during the summer(53% of the population against the usual 71%). This difficult environment generated a 30% drop in turnover.
To cope with the very high levels of calls(five times more) and requests, Belambra boosted its customer service teams in order to be as responsive as possible."Even with our teams at maximum staffing levels, we had great difficulty managing all of these calls. So, we had to communicate via our web and social network channels to give some reassurance, to assure our customers that all requests would be dealt with, that customers would receive a refund for their cancelled stay or could postpone it".
Messaging was an important element of the customer relations strategy that was implemented in this unprecedented situation. Belambra strengthened its community of messaging experts in June 2020, on the eve of the summer vacation period, with the aim of reassuring people.
Visitors wanted to go on vacation, but they were worried. Our confidence in the value proposition of the ibbü experts was definitely confirmed then. [...] Having a community of people who can answer questions from prospects 24/7 is really crucial

Matthieu Pihery
Working with the ibbü community has also had an impact on the site's conversion rate:
It is around 30% after a call with the call center
The natural conversion rate of the site is about 1%
When prospects interact with the ibbü experts and benefit from their advice, the post-conversation conversion rate reaches 15-20%.
This is significant, because when my call center is closed, I can go from a 1% to 20% conversion rate

Matthieu Pihery
A notable segment of Belambra's clientele wants to be autonomous on the website. Being able to talk to an expert online at any time, while staying on their computer or cell phone, for this target group, is the most natural and comfortable way of using the site."We therefore see a real interest in reaching our prospects in a much broader way, at the times when they are looking to make a purchase, and where they have the opportunity to get an answer from a real person who will accompany them and clear up any doubts or questions they may have before making their purchase," explained Matthieu Pihery.
These high conversion rates are also the result of Belambra's targeting strategy, which is designed to offer contact by messaging based on the time spent on pages and the type of pages the visitor visits."We have worked hard and made progress with the iAdvize teams to implement best practices. And over time, we have learned to refine the pages on which to proactively display chat windows," explained Matthieu Pihery.
The strategy defined by Belambra is therefore different depending on whether the prospect is on the information page of a club, or on the payment page, where the conversation window will appear very quickly. Help is offered more quickly when the need for support is stronger and the prospect is qualified.

The genuine, premium advice offered by these passionate travel experts is rewarded with 91% post-conversation customer satisfaction.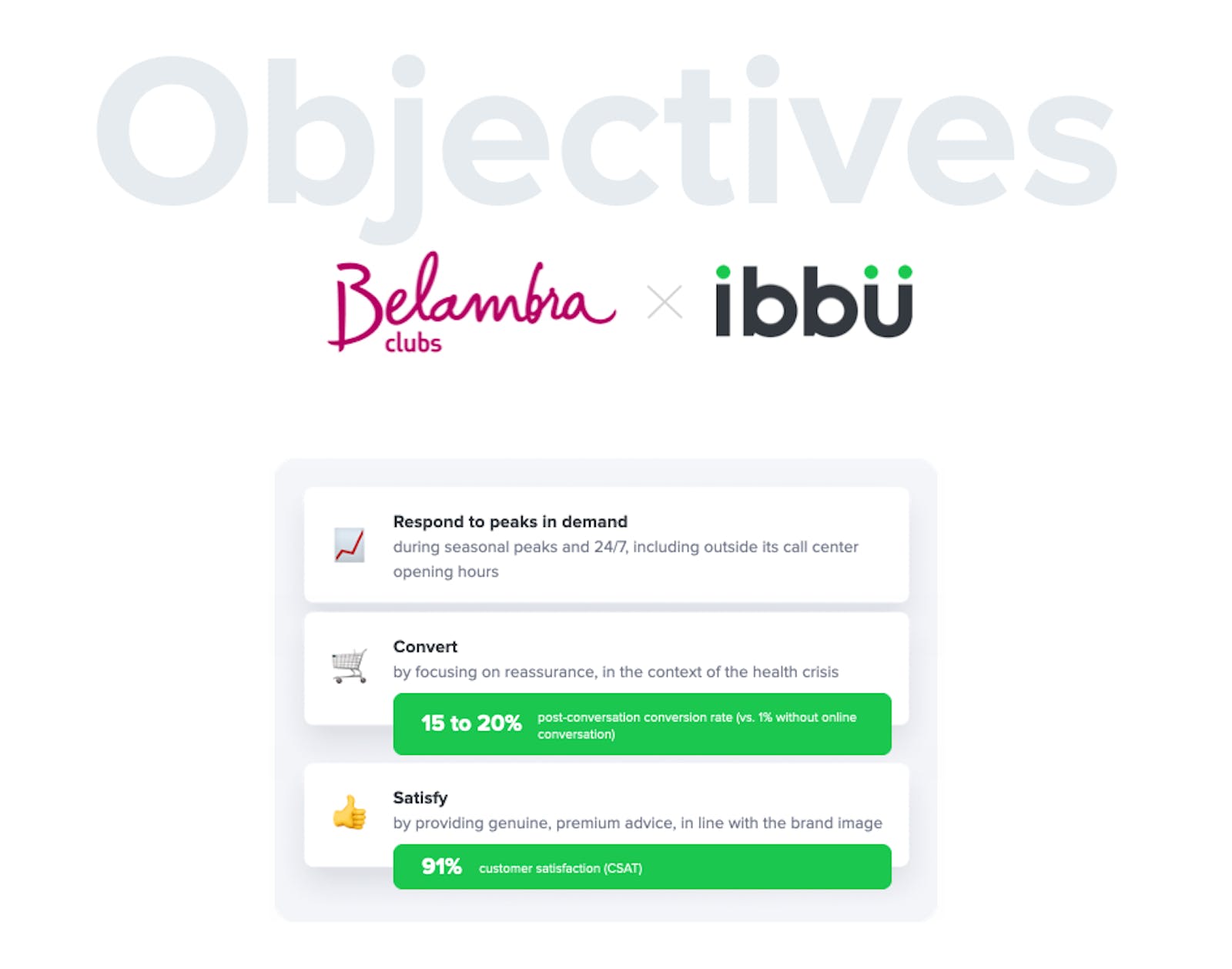 Moving towards more personalized and mobile-first interactions
The pandemic has accelerated consumer trends, and tourism has been no exception. One of these is"supporting the local economy" and, for travelers, the desire to engage in more regional tourism, having been forced to stay on national territory for most of 2020.

Another recent development is that consumers, already used to booking online, have become mobile-first, an area in which Belambra is now being proactive by offering a responsive mobile site as well as an app.
More than 40% of our traffic comes from mobile, with peaks of 50% during the high season. The challenge is to turn this mobile traffic into revenue, with conversion rates that are however harder to achieve on mobile than desktop

Matthieu Pihery
To improve conversion, Belambra's Chief Marketing and Commercial Officer anticipates that personalization will be a decisive challenge in the tourism industry in the coming years. Responsiveness and the ability to interact on a one-to-one basis will make all the difference in a world governed by immediacy. All the more so in the context of a global health crisis.
It is this responsiveness,"thanks to a good digital tool", that allowed Belambra to bounce back quickly after the announcement of France's stay-at-home order in March, and to evacuate 5,000 vacationers from its ski resorts in barely 48 hours, at the height of the season. It was also how the brand was able to cope with the easing of restrictions, on May 29, when sales resumed within a minute, with scores never before achieved.

"Paradoxically, the crisis [...] has meant that we are more confident in our ability to reinvent ourselves, to accelerate and be much more agile in the face of difficulty. Obviously, this has not been easy, but it gives us a much better outlook for the future, when, we hope, everything will return to normal," concluded Matthieu Pihery.