GetFPV builds a competitive advantage thanks to their expert community
1min read - iAdvize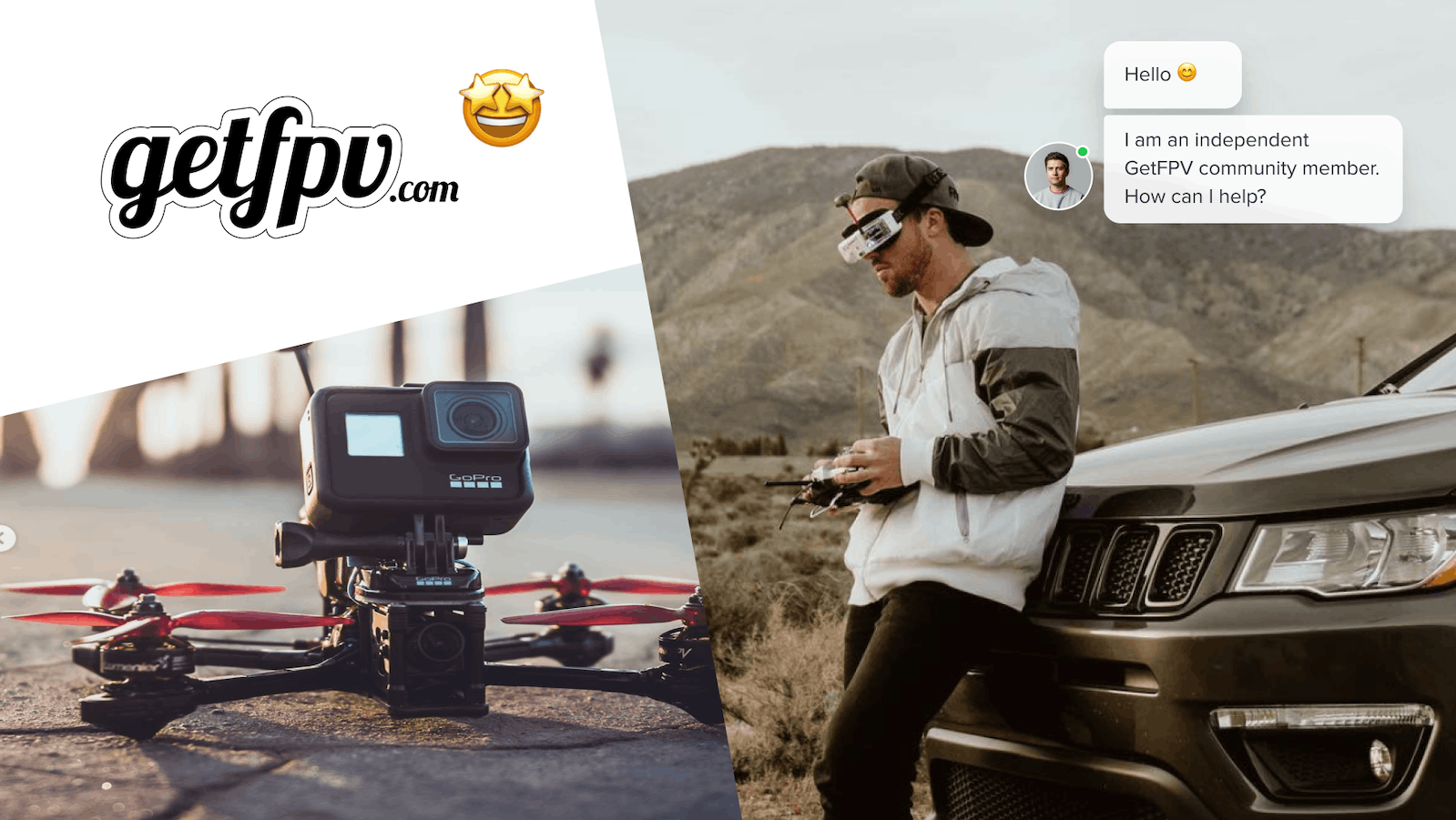 For brands selling online, offering 24/7, expert digital assistance can make all the difference. GetFPV is successfully applying this strategy to deliver premium CX and standout in a competitive market, all while staying agile during COVID.
GetFPV is one of the largest dealers of FPV (First Person View) drones, drone parts and accessories in the US. The brand is evolving in a rapidly growing, passion-driven market."Our customers are very vocal on social media, they like to talk about their shopping experience" says Roy Fung, VP of Digital Commerce at GetFPV.
Customer experience is built into the DNA of GetFPV. A keen focus on CX, throughout the customer journey, has helped to deliver strong and noticeable differentiation from the competition and build a deep sense of customer loyalty.
We want to turn our visitors into customers, and our customers, into repeat buyers

Roy Fung
In addressing their two key challenges - customer acquisition and retention - GetFPV has developed a conversational strategy based on:
- offering online shoppers the right product, at the right time
- delivering the knowledge and experience visitors need when choosing a product
"To get into this hobby is not that easy" says Roy Fung. Each transaction requires guidance and expert coaching.
iAdvize sourced a community of highly passionate and knowledgeable drone pilots who are strong advocates of GetFPV to advise visitors online, through real-time messaging.
Learn how the leading drone seller is now relying on this enthusiastic community to advise their visitors in the exclusive video interview from our live-stream:
iAdvize Live-stream with Roy Fung
This solution has the advantage to offer the level of expertise and authenticity the brand is looking for.
These advisers are community experts, they went through what a new customer is going through, they have that knowledge. They don't necessarily represent us, their interest is to help another fellow hobbyist just like them.

Roy Fung
When faced with the challenges of COVID-19 in terms or increasing traffic and customer queries, GetFPV benefited from the support and flexibility of the expert community to assist online shoppers. The brand went on maximizing conversion and retention, with a CSAT consistently around 95%.
Find out more about the #1 FPV drone seller's conversational strategy and concrete results in our detailed case study.