Pre sales support for your business
8min read - iAdvize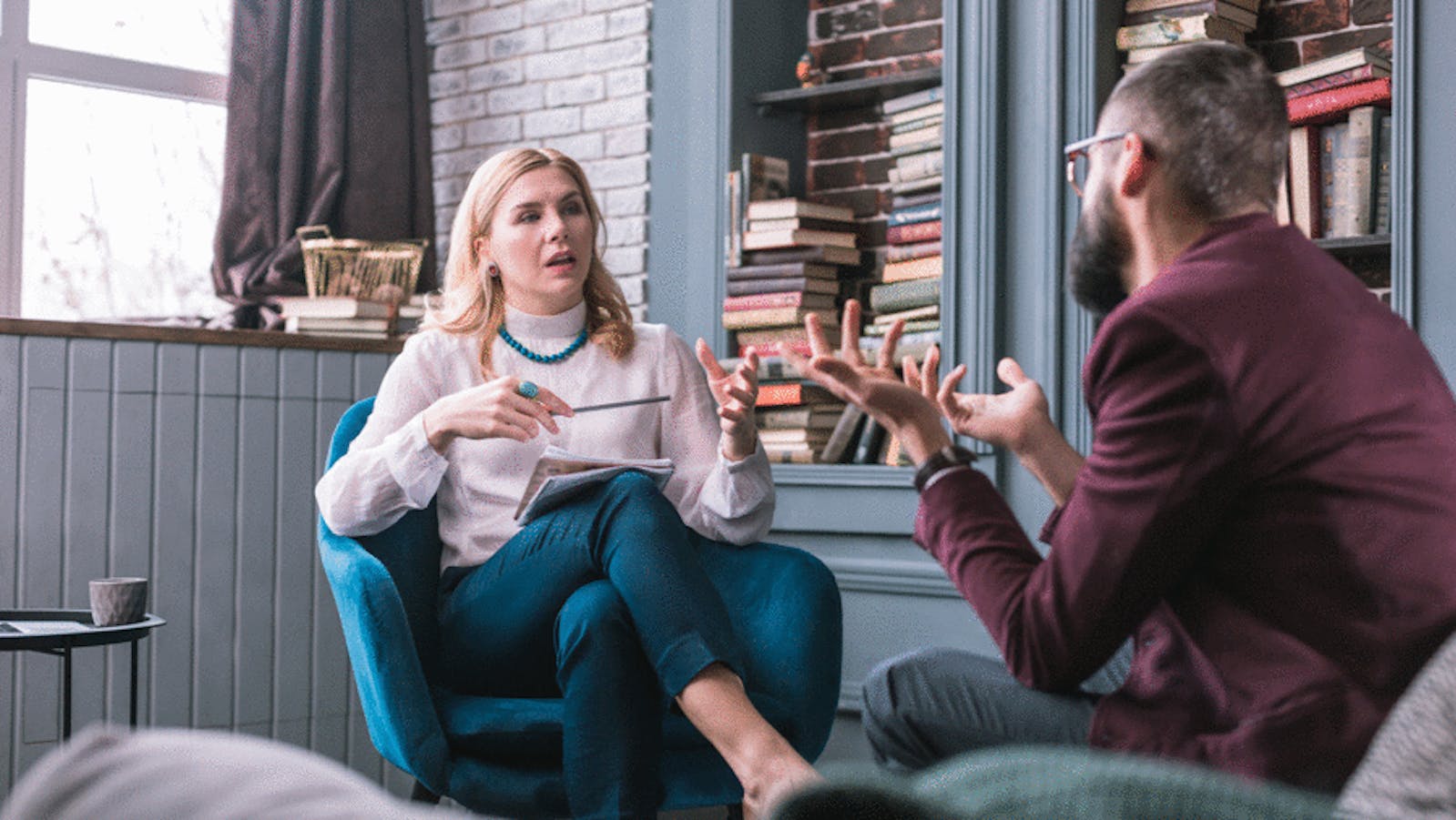 Technology has made it easier for retailers to connect with shoppers online. You can now offer everything from detailed product specs to self-help FAQs to reviews and product tutorials. And many brands now provide 24/7 online customer care. But customer support is a cost center, not a revenue generator. So why are brands putting so much energy and money into online support? Shouldn't they be focusing just as much emphasis (or even more) on online pre-sales to improve how customers engage and buy?
Every brand today needs to ask this critical question: Are we truly doing enough to turn online shoppers into customers during the pre-sales journey?

It's highly likely that you can do more to assist your customers before the sale. While many retailers do a credible job of providing access to post-sales support, few have truly mastered the art of online pre-sales.

So what are you doing to help customers make buying decisions? You may have chatbots that can address straightforward questions. And your website may have product recommendations based on past orders or browsing history. Those features are solid steps in the right direction.

So what are you doing to help customers make buying decisions? You may have chatbots that can address straightforward questions. And your website may have product recommendations based on past orders or browsing history. Those features are solid steps in the right direction.

So what are you doing to help customers make buying decisions? You may have chatbots that can address straightforward questions. And your website may have product recommendations based on past orders or browsing history. Those features are solid steps in the right direction.
Online Pre-Sales vs. Post-Sales Communications: What You Need to Know
In a post-sales scenario, customers have already ordered or acquired products. They may be looking to fix problems or learn about how to get the most out of their purchases. The purchase decision is behind them.

A 2018 study of US consumers identified five top reasons why retail customers seek support after a purchase. That analysis found that the #1 reason people contacted support was a missing or late package delivery. Other technical problems, missing equipment, or a need for a return were also high on the list.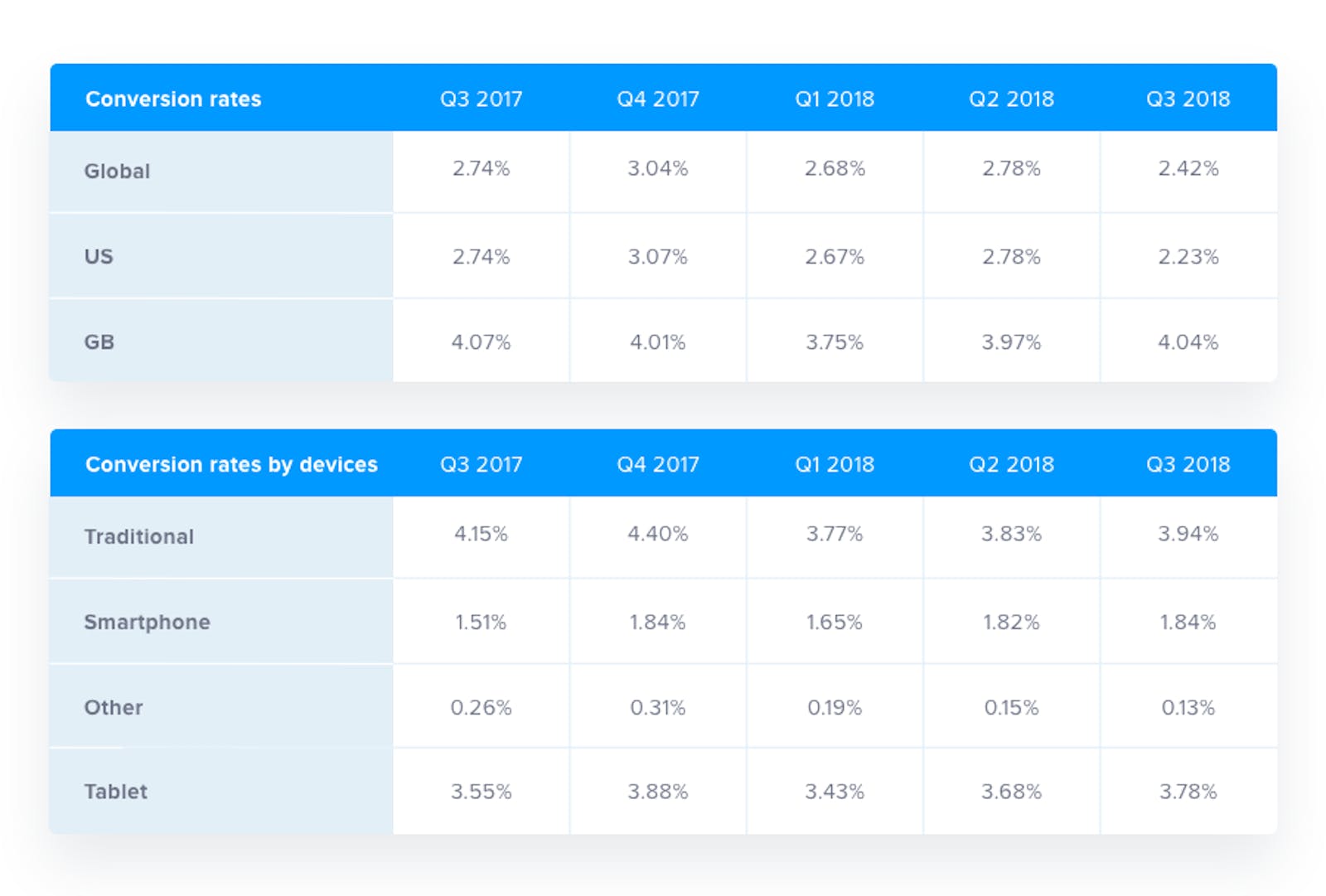 Customers may reach out to customer care with product and shopping questions. For simple issues, that can work well, but complex situations are a different story. While customer service reps can clarify factual details like measurements, they can't always offer meaningful guidance on customers' personal purchase considerations.

Many customers feel–rightly so–that CSRs have a sales orientation. And this can make customers uncomfortable. During the pre-sales journey, customers are looking for honest advice and don't want to feel "sold" into buying products that they don't need or want.

Often, customers want insights into the lived experience of owning or using a product before they order. They want to know if and how products can fit into their lifestyle. Or they may need help assessing two or more product options and knowing which one is right for them. These decisions aren't always easy. Customers can get confused or frustrated. When that happens, they're apt to click away to a competitor's site.

What's a retailer to do? You can boost customer confidence by providing proactive support during pre-sales. While shopping online, many people feel decision paralysis due to the abundance of available choices. This can cause a broad spectrum of negative emotions–from annoyance to fear–and can cause shoppers to abandon transactions.

This is a significant issue throughout the retail industry. In fact, consumer research has found that over half (54%) of shoppers have stopped buying from a brand or retail website because they found it too hard to choose products. But 68% of consumers say that brands and retailers can prevent decision paralysis by providing honest, personal advice.

Instead of burdening your customer care team with pre-sales duties, you can deploy an on-demand community of brand experts. With this approach, you can connect with most customers as they approach the point-of-purchase. You can provide personalized advice to customers and help them move forward with more purchases.

Another thing to keep in mind is that pre-sales support can be a revenue generator, while post-sales support is a cost center. Improving pre-sales can increase conversions and order volumes and drive revenue uplift.

Also, by using a conversational experience platform for pre-sales, companies can lighten the load on its internal CSR team. Proactive pre-sales conversations can result in fewer support calls–and decrease customer care costs.

Our customers see these benefits–and more–every day. One global electronics brand saw more online sales, more repeat purchases, and a dramatic drop in contact center inquiries thanks to its conversational experience platform.

How Focusing on Online Pre-Sales Conversations Can Help Your Brand (And Your Customers)
A conversational strategy can transform how you approach the pre-sales phase of the online customer journey. Instead of driving customers to self-serve, you can engage them in authentic conversations with brand experts. You can remove purchase barriers and increase positive brand sentiment.

Here are three of the top reasons why pre-sales conversations are essential for your online business.
Support Customer's Need for Simplicity
Every retailer knows that web-savvy customers can access competitive product and pricing information with just a few clicks. Also, some brands have made the false assumption that loyalty is dead and that consumers are only after the best deals. And that can lead to providing more information and interaction online in hopes of winning customers' attention.

Too often, unfortunately, all those details and features can cause information overload.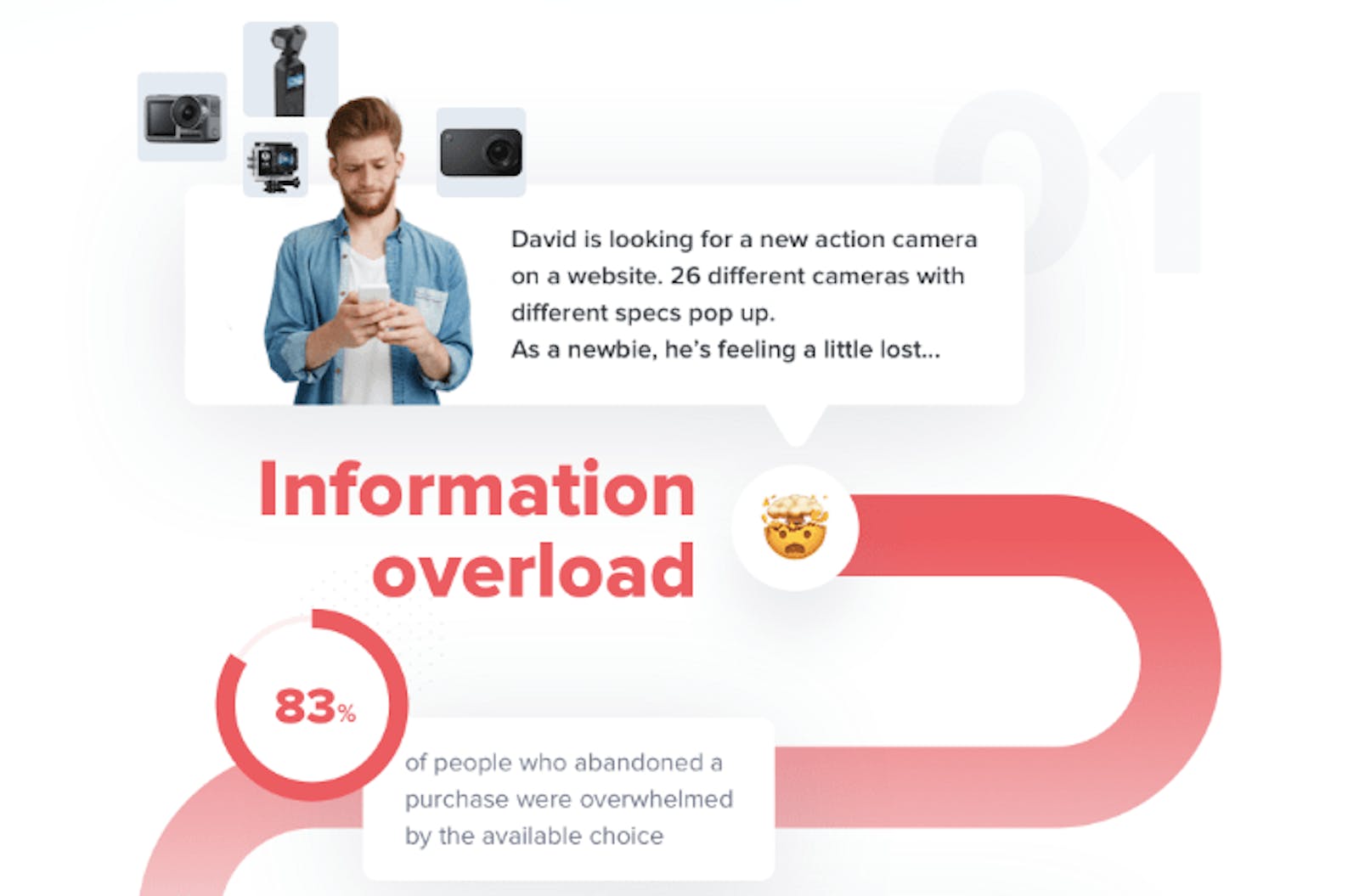 As one study published in the Harvard Business Review points out, customers want the opposite experience when they shop online. The analysis explains why some customers are "sticky."

What is a "sticky" customer? The researchers apply that term to customers who follow through on a purchase, make repeat purchases, and refer others to the brand.

So what's the secret of sticky consumers? Here's the explanation from HBR:
The single biggest driver of stickiness, by far, was "decision simplicity"—the ease with which consumers can gather trustworthy information about a product and confidently and efficiently weigh their purchase options. What consumers want from marketers is, simply, simplicity.
The bottom line is: If you want to motivate customers to buy online, you need to simplify their decision-making process. Instead of flooding customers with information, retailers help them narrow down choices and make confident purchases.

A conversational approach is the way to make this happen. Customers need help evaluating options and assessing whether the products they want to buy truly meet their needs. With conversation, customers can chat with brand ambassadors who have deep product expertise. These ambassadors can share their own experiences using products with customers and help simplify the decision process. And ambassadors can help customers avoid the feelings of information overload that are all too common.
Reduce Negative Emotions During the Online Buying Process
Many retail websites do provide tools and content that help customers analyze purchase options. But customers usually approach shopping as an emotional experience. This is true whether customers shop online or in a store.

Let's reflect on a typical online shopping experience A customer is shopping for a specialized piece of technology and doesn't know exactly what he needs. He is likely to feel overwhelmed by unfamiliar terminology and an array of choices. He may feel a need to sift through several product listings and tables full of specs to make a good decision. His confusion and frustration mounts.

If he can't find what he needs, he may click on the help link and find himself connected to a chatbot. Most likely, the bot will provide only un-helpful redirects to FAQs or repetitive responses, but no clear answers. Now, his negative feelings about the experience will escalate.

The shopper may also look at on-site reviews full of five-star ratings. But are these reviews genuine? He can't be sure.

All these factors add up to a negative experience. Our shopper feels that he can't trust the brand or navigate to the information he needs on its website.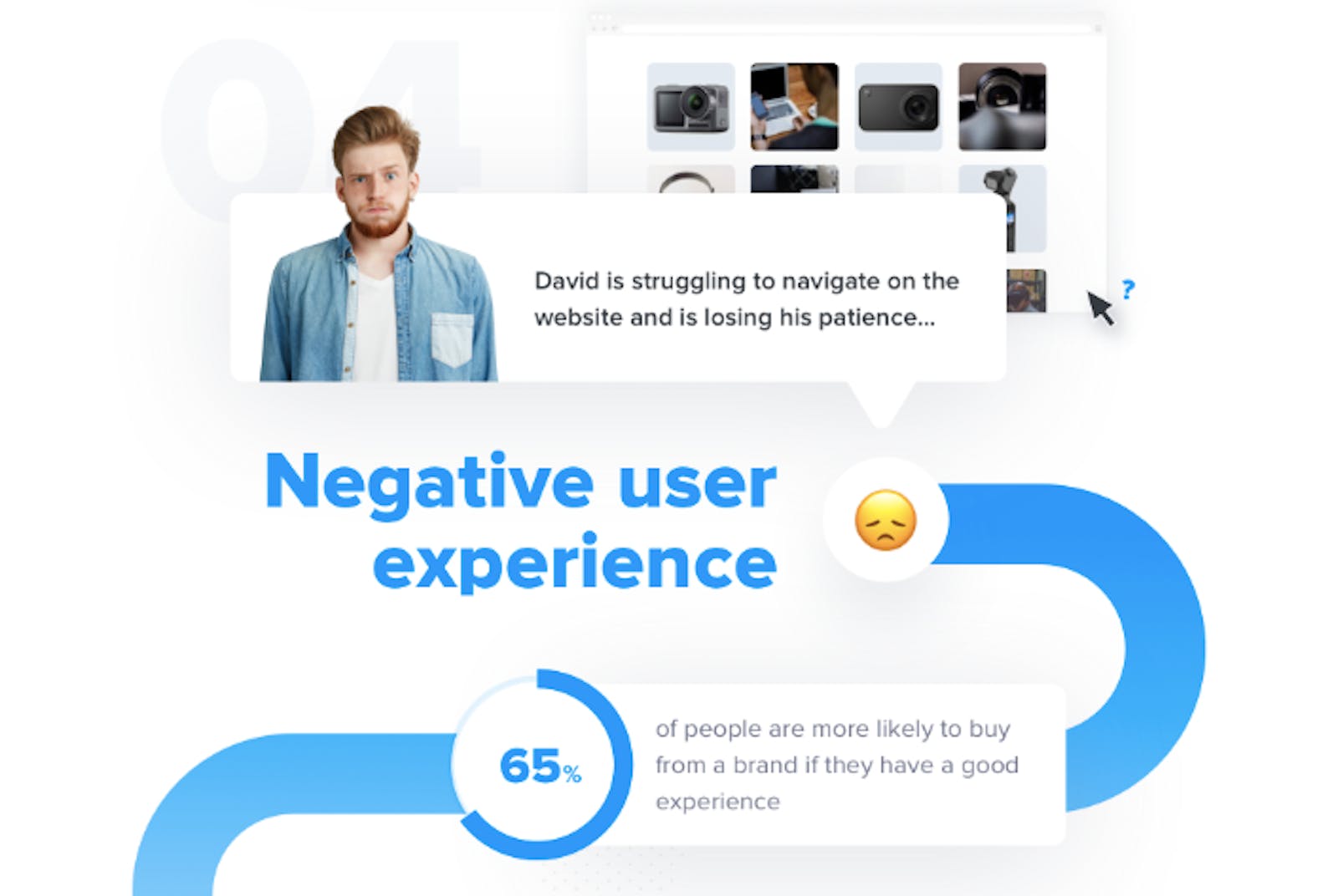 What happens then? The shopper is highly likely to abandon the site and harbor negative sentiment about the brand. Worse yet, the customer may stop doing business with the brand completely. As PricewaterhouseCoopers (PwC) reports, nearly one-third (32%) of customers around the globe defect after a single bad experience with a brand. Over half leave after several bad experiences.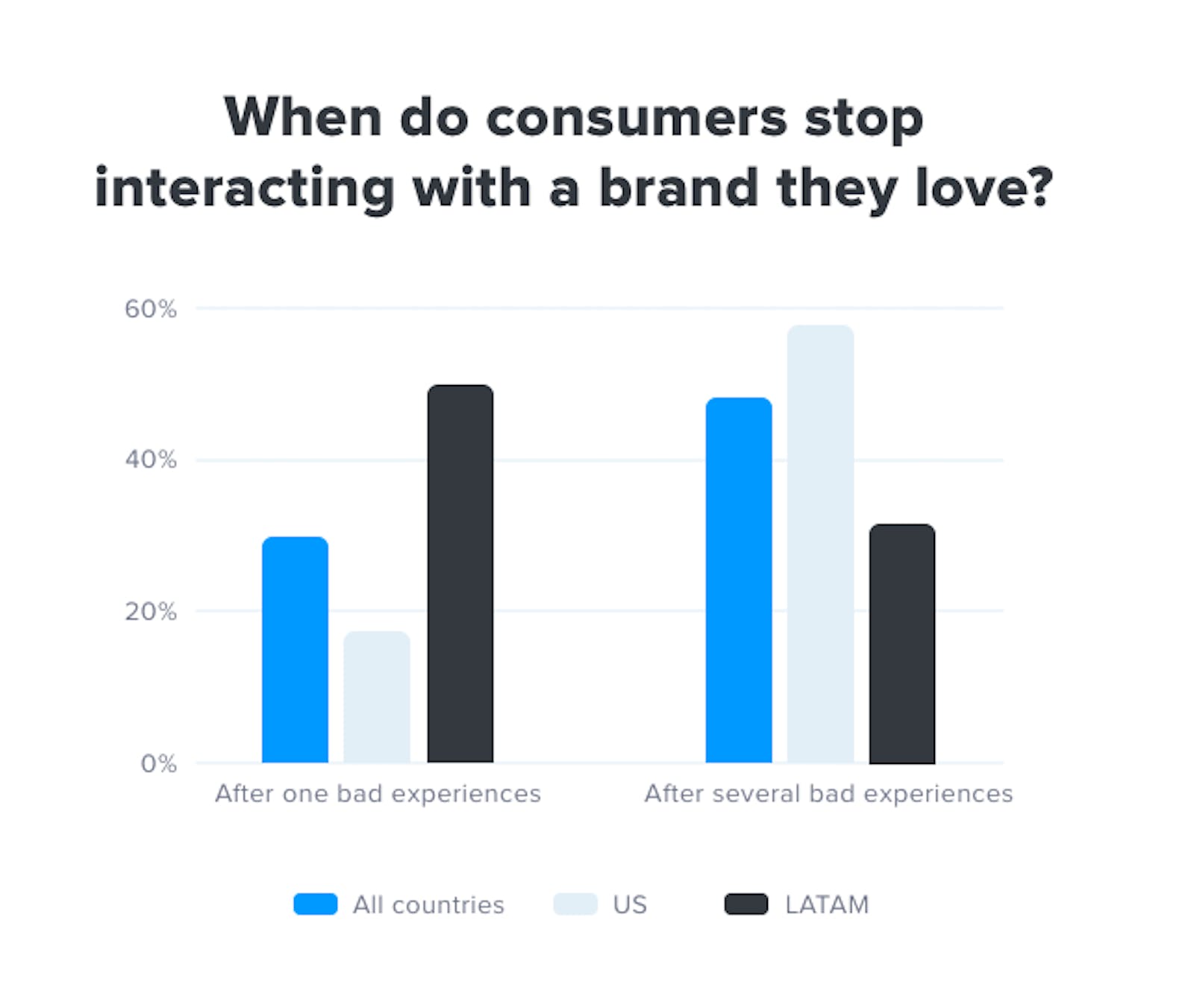 You can prevent these negative experiences and defections with a conversational approach during pre-sales. Our research has found that many customers worry about making bad decisions when shopping online. More than half of customers say they have not followed through on a purchase because they lacked confidence. When making expensive purchases, shoppers experience even more stress. Shoppers often feel anxious about cost, value, and suitability and paralyzed by too many choices.

Even if they do click buy, many online shoppers feel intense buyer's remorse. And this can cause shoppers to return many purchases. Just how big is the problem of returns in retail? According to the National Retail Federation (NRF), returns add up to $369 billion in lost revenue in the US alone. And returns equal 10% of total US retail sales.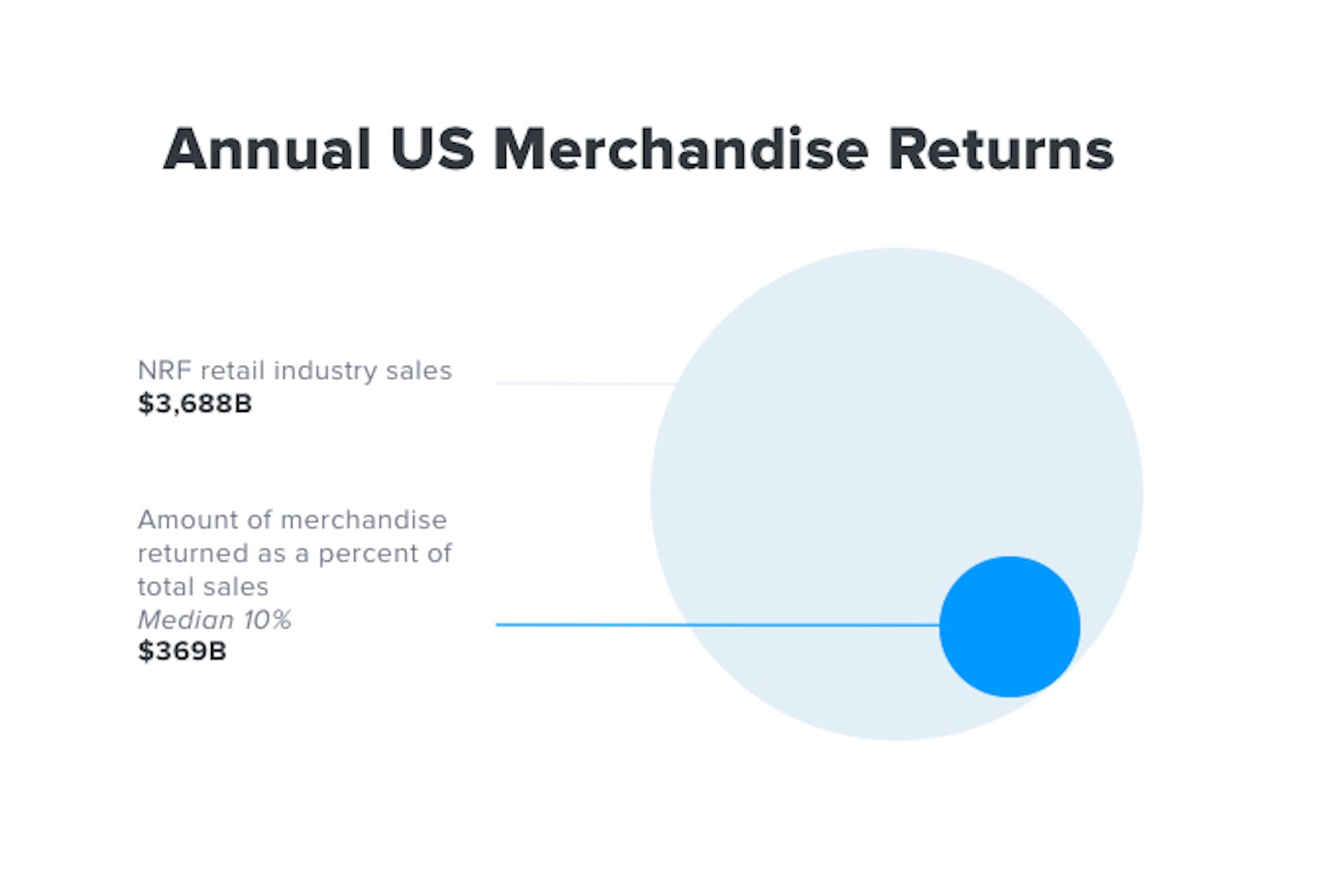 So what's the solution? Brands can cultivate positive experiences, grow online sales, and reduce churn with a conversational pre-sales approach. You can use behavioral targeting to identify which online customers are considering a purchase. Then you can offer them an immediate opportunity to connect with a brand ambassador. Your ambassadors–culled from your community of loyal customers–can provide a human touch and genuine empathy during the purchase journey.

A conversational platform can revolutionize the online buying experience for your customers. Customer confidence can grow–and your brand can see important benefits:
Nurturing sales prospects in this way is great news for the consumer, but also great news for the brand/retailer. That's because well-informed consumers feel confident about a purchase both pre-and post-sale. They are more likely to convert and are less likely to feel negatively about their decision afterward. This virtuous circle leads to more sales, fewer returns, increased brand loyalty and greater lifetime value.
Increase Your Conversion Rates
If you're like most retailers, your eCommerce conversion rate is probably very low. The factors we've discussed, including information and ineffective support, drive down retail conversion rates. Globally, the conversion rates average less than 3%. Smartphone conversion rates are about half of desktop conversion rates.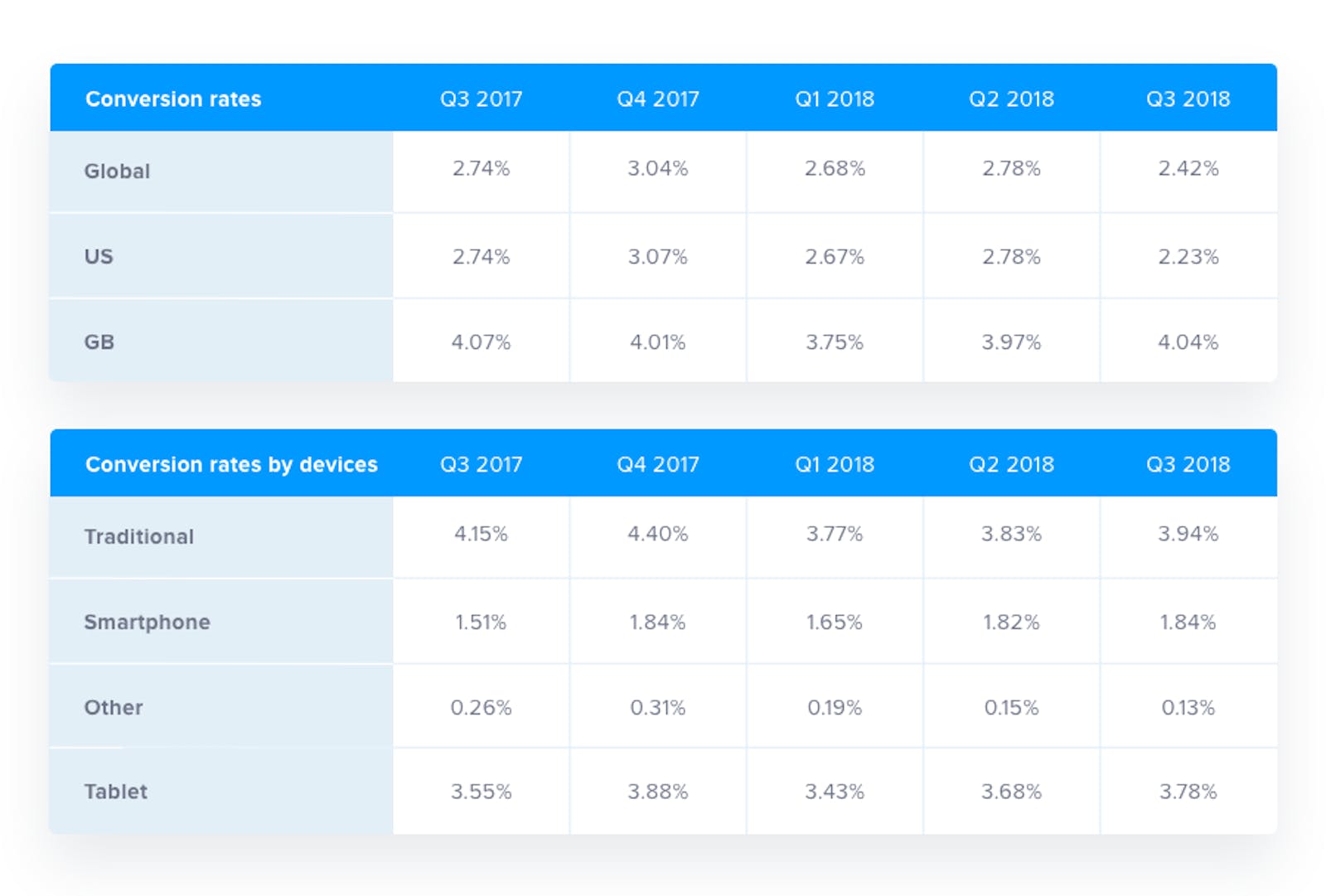 You don't need to settle for low conversion rates, however. Instead, you can rely on pre-sales conversations to reach likely-to-buy customers. Forrester analysis has proven that a conversational approach can lead to a conversion rate of 13%.

With conversation, you can remove common roadblocks that deter purchases. You can give customers the personal advice they need to feel confident about what they buy. And even if customers don't buy right away, you can create a positive impression that stays with them. They'll remember that your brand offers a human touch and empathy instead of a cold, impersonal shopping experience.
Elevate the Pre-Sales Experience with Conversation
It's tempting to assume that online retail customers are price-sensitive and less likely to stay loyal to one brand. After all, we're no longer forced to shop at retailers in our general area. We can buy from any online retailer, at any time, and truly have a world of options at our fingertips.

Yes, shopping around for the best deal is always going to happen. But for today's savvy customers, the best deal isn't always about price. It's about value. Customers want the information they need to make the perfect decision for their unique personal needs. Still, they need more than facts and data. They need the sound and meaningful advice that only a person familiar with the products that they are considering can provide.

Fortunately, conversational experience platforms can connect shoppers with brand experts in minutes. These platforms use messaging to create one-to-one conversations between brands and consumers. As Forrester Research explains:
Technology is bringing a fundamental change in how consumers engage with brands. Marketers can leverage these new technologies to create authentic conversations while meeting their customer's needs when, where, and how they want it. Through deeper conversations, marketers can uncover the needs of their customers faster, increase conversion rates, and improve the buying experience.
Conversation can help you increase online sales and build loyalty. You see more conversions, higher order values, and more repeat customers. And you can decrease the burden on your post-sales support teams and see a drop in costly inbound contact center calls.

But a conversational strategy isn't all about cost and revenue metrics. With conversation, you can help customers know that their experiences and voices have value to your company. You can show that you see shoppers as people. And that will cultivate the good-will and positive sentiment that makes customers think as a favorite retail brand.