I am convinced that Conversational Experience is the new marketing!
3min read - iAdvize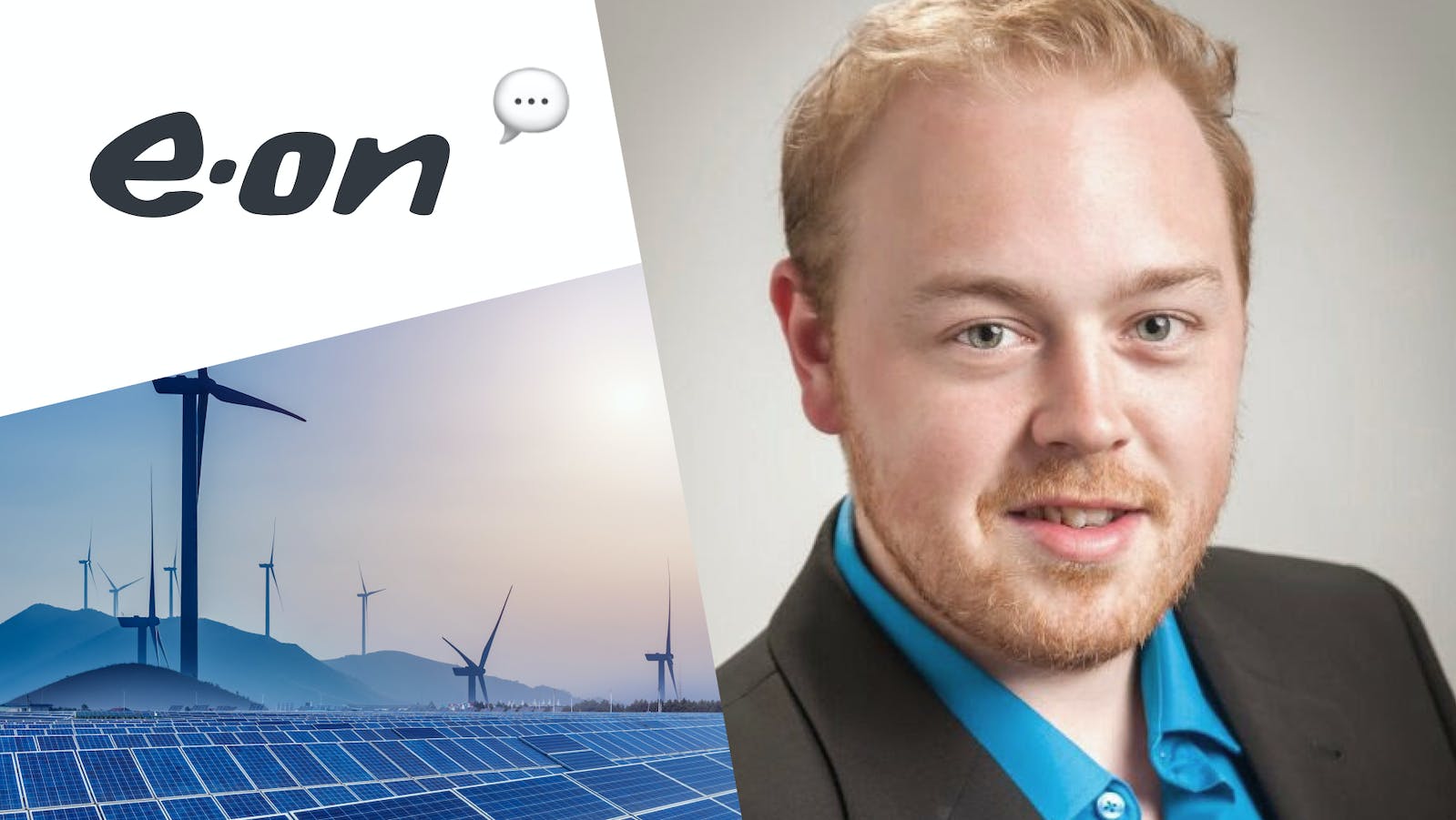 German energy supplier E.ON, which develops and sells products and solutions for more than 32 million residential, commercial, and industrial customers in Europe, have chosen iAdvize. Thanks to the online messaging platform, the brand is able to provide their customers with omnichannel and personalised communication. In an interview with Caroline Langer, Head of Marketing Operations at iAdvize, Nikolai Berenbrock, Product Manager Interactive Communication at E.ON, shared E.ON's vision of customer experience and digital communication, as well as the company's priorities for the future.


Conversation is the new marketing
As the European leader in energy,E.ON is a pioneer in the creation of a digital and customer-centric energy landscape. On a digital level, they strive to offer optimal availability and responsiveness via messaging because nowadays everyone, from baby boomers to Generation Z, uses these chat and messaging touch points. Moreover, it is their core target audience – the 40-50 age group – that needs some convincing and to keep up with current communication trends, E.ON went for the iAdvize conversational platform.
Whether customers want to contact E.ON via Chat, Facebook or WhatsApp, as a company, we need to be where they are, and that's what a conversational platform enables us to do. Agents can handle every contact using one single platform," explained Nikolai Berenbrock. For the E.ON Product Manager, the future of communication is digital. "I don't think that five or ten years from now, we'll continue to make long phone calls. Do younger generations still own landline telephones nowadays?

Nikolaï Berenbrock
But online conversation is not only a means of communication, it is first and foremost a powerful marketing tool. "I am convinced that Conversational Experience is the new form of marketing" stresses Nikolai Berenbrock. In our digitalised world, customers express their level of satisfaction and they do so loud and clear. Having been liberalised about twenty years ago, the energy market is now facing new competition. Loyalty and positive word of mouth are, therefore, key to customer acquisition and retention.
In Nikolai Berenbrock's words, "Customers want positive experiences. But how can we, as a company, create these positive experiences? We can be friendly, and solve our customers' problems by exchanging conversations. That way, our customers feel valued. They appreciate it when agents take the time to handle their issues without constantly checking their watches. Customers then share this positive experience with their friends and family. Brand perception is positive and customer loyalty is improved. Unfortunately, the marketing world is yet to accept this fact.

iAdvize
Messaging, as a popular means of private communication amongst all generations, must also be used for professional communications. "Messaging creates proximity with customers and undoubtedly leads to long-term success," underlines the expert. In short, conversation is the new marketing!
Developing a relevant conversational strategy
But it is not just a matter of implementing an online chat service, it is really all about offering a truly qualitative experience and therefore, relying on a partner that can help the brand deploy a real conversational strategy. "Many solution providers only provide channels as add-ons and this directly reflects in the features and user interface," says Nikolai Berenbrock. E.ON's Interactive Communication team has three objectives with the implementation of a conversational platform: customer satisfaction, channel switching, and scaling to handle the reception of a large volume of contacts.

To meet this challenge, E.ON relies on a sharp chatbot-human combination. "The most common reason why the use of robots and AI is failing today is not technology, but high expectations," says the Product Manager. "Our goal with chatbots is to automate standard queries so that we can mobilise agents for conversations requiring personalised support. Automation serves and contributes to humans being able to focus on topics that make a difference or represent added value for our customers," he explains. The expert gives the example of the electric meter reading, a simple step-by-step process when users are supported via automated chat, available 24/7.

The bot's purpose is to complete the human experience, not replace it. "Our strategy is the following: as soon as the bot can't help you, it directly forwards your conversation to a human agent." This strategy is relevant as a recent Forrester report¹ states that "consumers want convenience [above all]". According to this analysis, whoever the respondent may be, the important thing for consumers is to achieve their goal, easily and effectively, and feel confident and valued in doing so.


Choosing iAdvize, a leader focused on customer experience and agent performance
E.ON was looking for a partner who shares the vision of a conversational experience, as well as a unified and scalable platform for its messaging solution. For this reason, iAdvize was the best choice for the company.
The rich connection possibilities of the platform to its ecosystem (CRM software) and its APIs that allow it to be integrated with new applications have also been decisive pro arguments.It was an opportunity to deploy a high-performance bot+human conversational strategy. "This way, we have had the possibility to extend the platform and we are, for example, independent in the selection of a bot technology."

iAdvize also provides strong technical and strategic support thanks to advanced reporting tools. The platform allows for the real-time monitoring of more than 150 KPIs and gives access to customer data to offer the richest experience. This asset seduced the energy leader.

Choosing a qualitative, multichannel and marketing-oriented conversational strategy,E.ON is getting a head start in today's customer experience landscape. 88% of consumers use digital channels to make their research and among them, 4 out of 10 would like to share more digital interactions than those currently offered by companies.²

Nikolai Berenbrock has confirmed he will be present on the Conversation 2020 stage! Join digital pioneers from all over the globe for the largest event dedicated to the conversational economy and learn how to deliver a premium customer experience from our inspiring speakers:

¹ Forrester, Consumers Want Convenience, Not Conversations, August 2019
² Accenture, Customer 2020: are you future-ready or reliving the past?