Why Live Shopping Should Be Your Conversational Marketing New Year's Resolution
4min read - iAdvize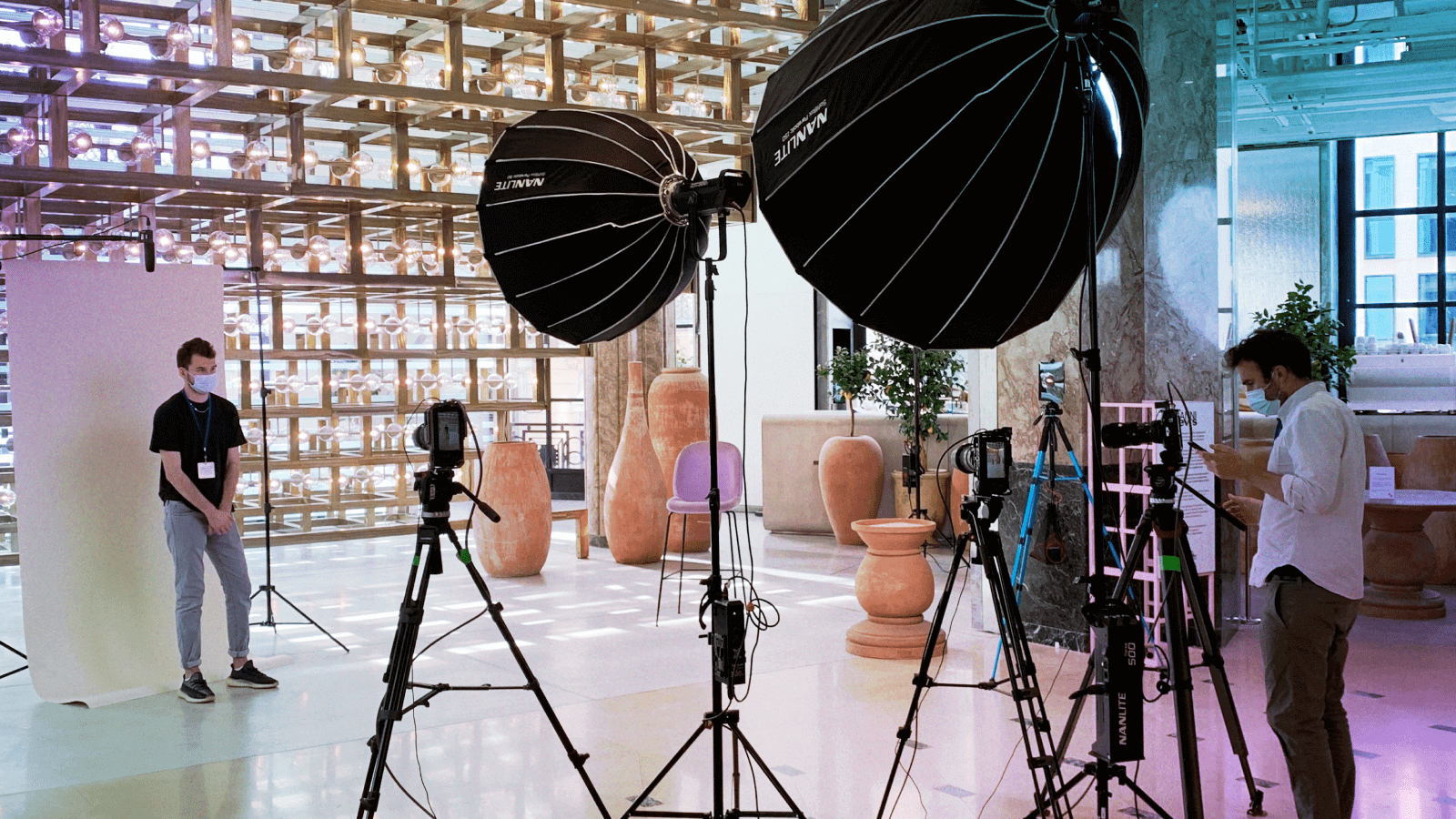 What actually is live shopping?
Simply put, it's the opportunity to watch, shop, and interact during a livestreamed virtual event. The concept is similar to infomercials and HSN (Home Shopping Network) that engaged TV viewers for decades—but repurposed for the social media era.
Live shopping already has a strong foothold, racking up $60 billion in global sales in 2019, and is expected to climb to $55 billion in the United States by 2026. If these projections ring true, this means that live shopping is here to stay, and will only continue to gain momentum in coming years. The time to be capitalizing on this new acquisition channel is now.
Live Shopping in a Nutshell
The concept of live shopping isn't new. Direct response television channels, complete with recurring hosts and celebrity guests who pitched products directly to viewers, date back to the 1980s.
TV-based live shopping is still around, but quickly becoming eclipsed by a new kind of digital commerce. Now, brands can turn to apps, websites, and social media to deliver premium live shopping experiences across all communication channels and devices.
Live shopping allows viewers to watch livestreams on a brand's website while perusing and purchasing featured products directly on the videos. It creates an immersive, interactive experience that enables shoppers to interact with hosts and other viewers in real time. To engage shoppers even more, live shopping platforms typically come with options to gamify the event, adding in polls and games, running contests, or holding giveaways throughout.
And the best part is, once the event has ended, the video lives on the brand's website where the content can be repurposed to continue engaging browsers in a way that encourages conversion. This last part is achieved through our one-of-a-kind feature—Conversational Replay—which allows brands to place a live chat button on all their replays, allowing viewers to contact the company and purchase products while they watch.
What We Can Learn from Live Shopping in Asia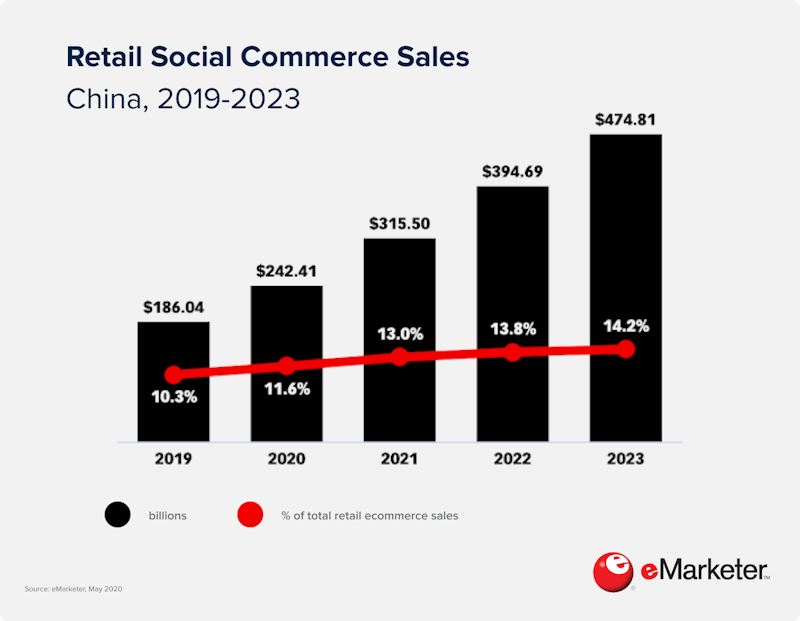 80% of livestream shopping occurs on the country's live shopping platform, Taobao Live, owned by Alibaba. The company's Taobao mall (or Tmall for short) is a premier destination for luxury shopping in China. Through Tmall, brands can create exclusive stores and attend major digital events, such as "Singles Day," the world's largest shopping day.
Naturally, the astonishing success of livestream shopping in Asia gained the attention of companies worldwide. Some have tried livestreaming and received an enthusiastic response from fans and industry-watchers alike.
Tommy Hilfiger
Tommy Hilfiger hosted its first live digital shopping event in Europe and the United States in May 2020. The brand stated that it wanted this event to build on its tradition of "creating experiences that surprise and excite" consumers.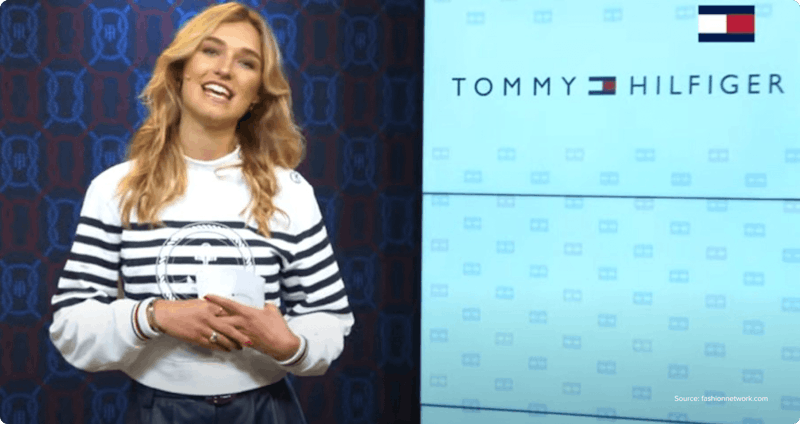 Building on the success of its first live shopping event, Tommy Hilfiger hosted a follow up in fall of 2020. The brand announced that their foray into shoppable livestreaming aligns with their goal to provide fashion "that wastes nothing and welcomes all."
Although the brand's leadership doesn't think traditional fashion shows are going away any time soon, they acknowledge that shoppable livestreamed events are an important evolutionary step in the fashion industry.
Walmart
Walmart is another top brand that has jumped into live shopping. Late 2020 saw the mega-retailer partnering with TikTok to pioneer a livestream shopping experience on the short-form video platform. That event proved to be wildly popular. It grew Walmart's TikTok subscribers by 25% and yielded 7x more views than anticipated.
After its initial success, Walmart hosted a second event, the "Spring Shop-Along: Beauty Edition", in March 2021. This digital experience showcased TikTok content creators with large followings, including Gabby Morr (@GabbyMorr), who has over 3.5 million followers on the platform. Throughout the event, creators highlighted their favorite Walmart beauty products and demonstrated their daily skin and hair care regimens.
Add Live Shopping to Your Marketing Strategy in the New Year
As these leading brands' experiences show, live shopping can generate buzz, attract a wide audience, build customer loyalty, and drive revenue all in a single, 30-minute virtual event.
People spend an average of 18 hours per week watching videos.
84% of people say they've bought a product or service after watching a video about it.
96% of people say they've have watched videos to better understand or learn more about products and services.
Adopt a Live Shopping Platform
The start of a new year is the perfect time to explore fresh and emerging customer experience trends, and live shopping is without a doubt the trend to watch this year.
Ready to take a deeper dive into the world of live shopping and see what it can do for your business goals? The first step in the process is to find a trusted live shopping platform that can manage all your live event needs with state-of-the-art livestream technology and tailored guidance from certified experts.