In 2010, we founded iAdvize with the mission to humanize the digital experience. 10 years and several billion exchanged messages later, our vision has become a reality: almost every major brand around the world has embraced messaging and now offer a form of chat communication for customers on their website.

These brands are responding to a global phenomenon: the messaging revolution. Every day, like billions of other people around the world, we exchange messages with our loved ones: text, emoji, photos, audio, video, we engage in conversation, share our thoughts and emotions.

Messaging has become part of our daily lives and has transformed our lives. Think about the moments that have meant a lot to you over the past five years: a birth, a sporting event, an encounter. You have shared each of these moments with your loved ones by text, audio, video and photo in conversations. We are connected to each other by this thread of conversations, and by retracing it, we travel back in time; the conversation has become the thread of our lives, of our memories.

Our lives are conversational. So why, in 2021, is having a conversation with a brand so complicated? The majority of companies that we need to communicate with as a customer still require us to send an email, fill out a form or worse, the infernal wait on the phone.

This is the immense paradox of the contemporary customer experience. 70% of customers prefer messaging to calling, and yet it still accounts for 80% of volumes.

In order to bridge this usage gap, we have given ourselves a mission: to make brands conversational.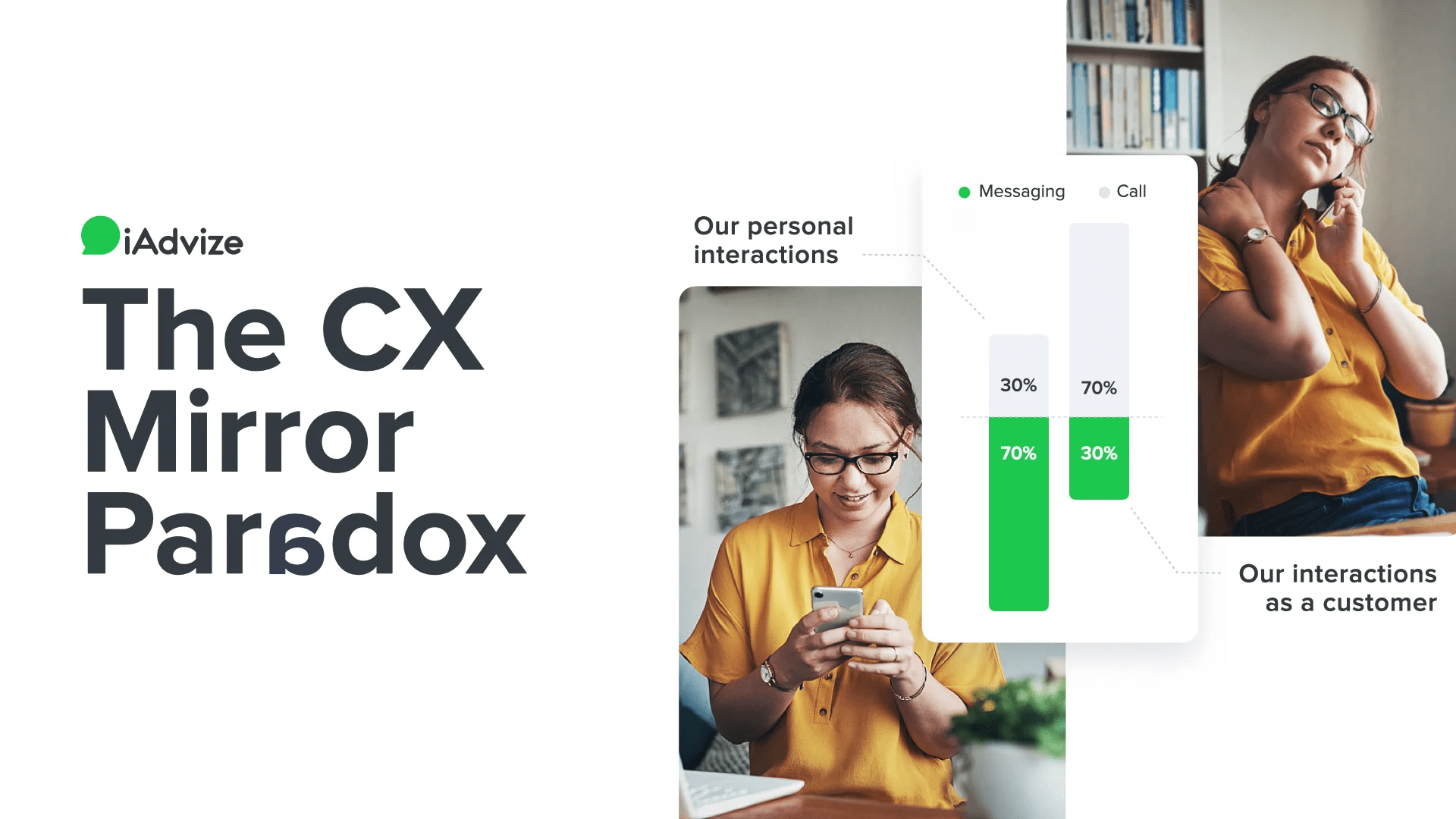 Conversational transformation through messaging
More than ever, we believe that conversation is the best experience a brand can offer its customers. We believe the dream of a unified customer experience will come true through messaging because only messaging is at the intersection of data, actors, interactions and channels (text, voice, & video).

Businesses will therefore go through a new transformation: they will become conversational, just as they have become digital.

The crisis of 2020 has forced brands around the world to develop their online sales. And to maintain the bond with their customers, they have turned massively to messaging.

In 2021, it should be as flowing and natural to engage in conversation with a brand as it is with a friend, and we believe that within 5 years, messaging will become the main medium of conversation with brands.

We believe that within 5 years, we will no longer be picking up the phone to contact a brand. Within 5 years, no one will send an e-mail like someone who sends a buoy out to sea, hoping to be rescued within 48 hours. Within 5 years, we won't need to travel anymore to find the human experience of advice that we look for in a store.


The Conversational Index to assess your maturity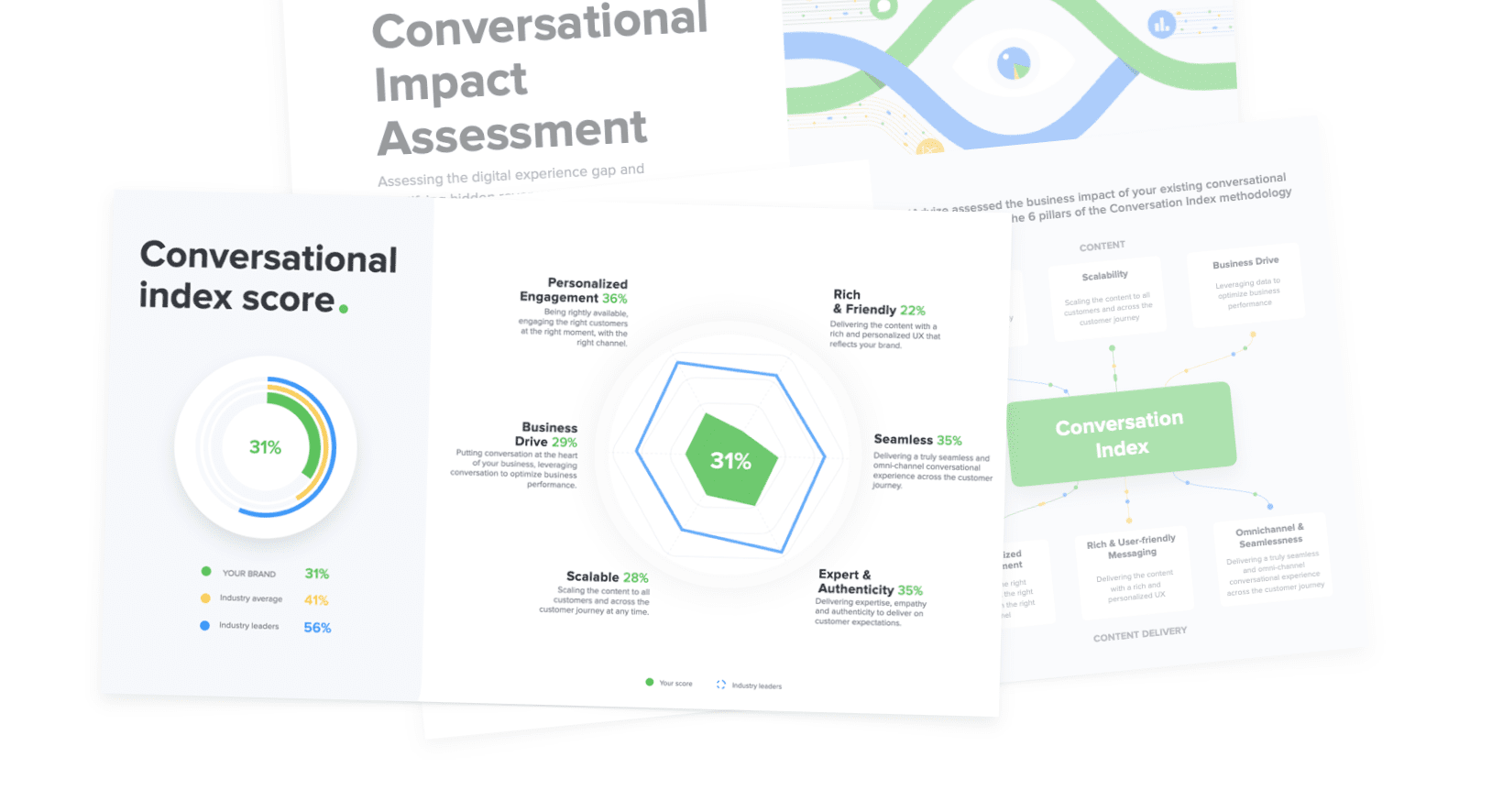 Ten years after the creation of our conversational platform, our mission to humanize the digital experience seems to be accomplished: while the equipment rate was of 2% in 2010, the percentage of companies proposing or planning to offer contact by messaging to their customers has now risen to nearly 85%.

However, equipment rate does not mean satisfaction rate. And the conversational experience can still be improved. Too many brands see messaging as an additional channel to address, without realizing that the challenge is not just functional. The real issue is the conversational experience.

We firmly believe that within 5 years, the biggest brands will lead a new transformation: they will become conversational, just as they have become digital.

To support this transformation, we have just created the Conversational Index, which will allow companies to evaluate their conversational quality and maturity. More than just an index, it is also a method to help brands carry out their transformation.

Conversational transformation will be the most far-reaching change of the next 5 years. And we intend to be right there, all the way: We make brands conversational.