How to Choose an Influencer for Your Next Live Shopping Event
7min read - iAdvize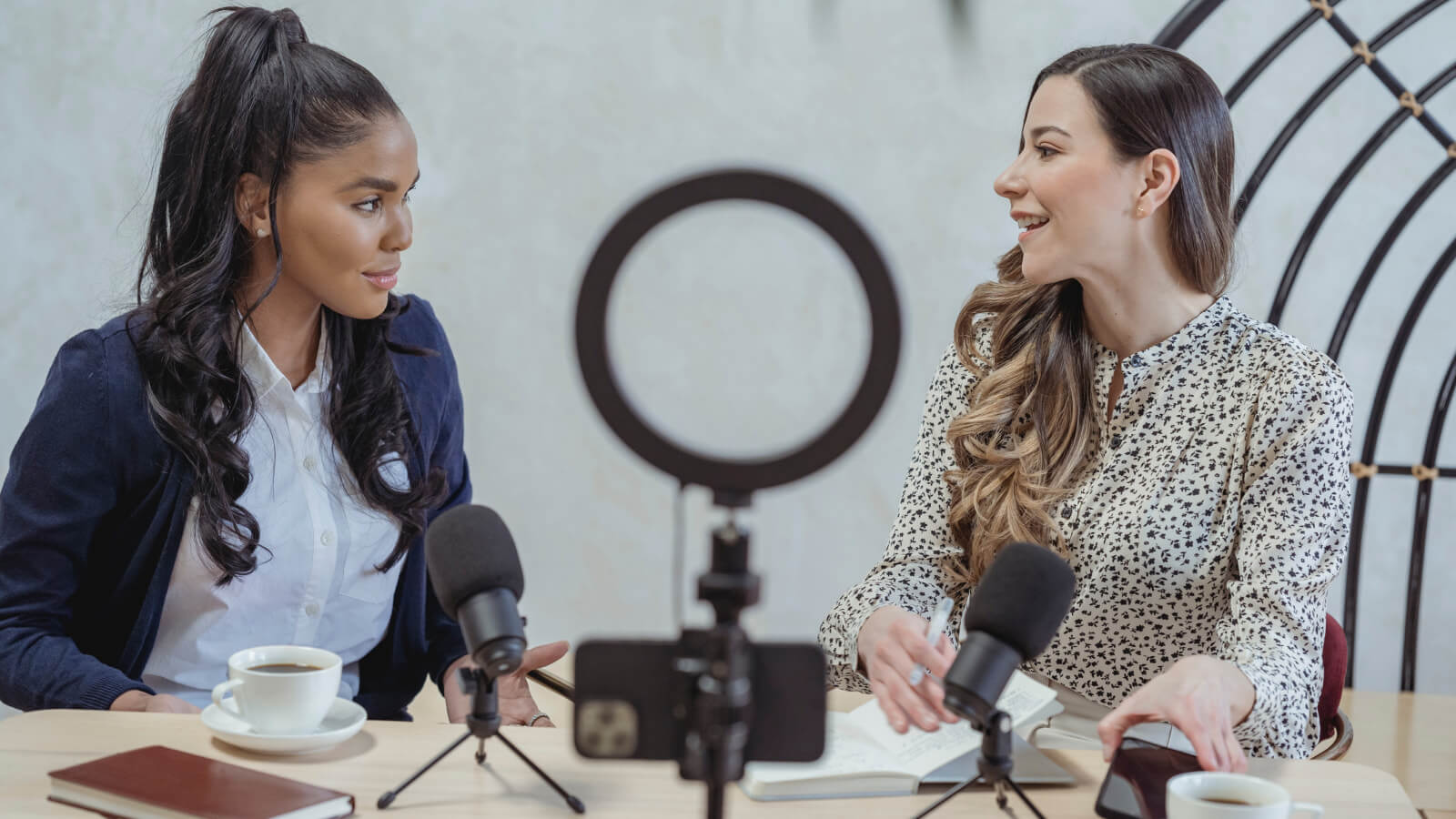 Headlines about live shopping are everywhere you look. It seems like everyone who's anyone in retail is climbing on board with live shopping.
The explosion of interest in live commerce is no surprise. After all, live shopping combines the chance to see products and get advice that's part of brick-and-mortar retail, with the excitement and community of a live event and the convenience of online buying. It's a win for customers who want to engage with favorite brands but have grown accustomed to shopping from their own spaces.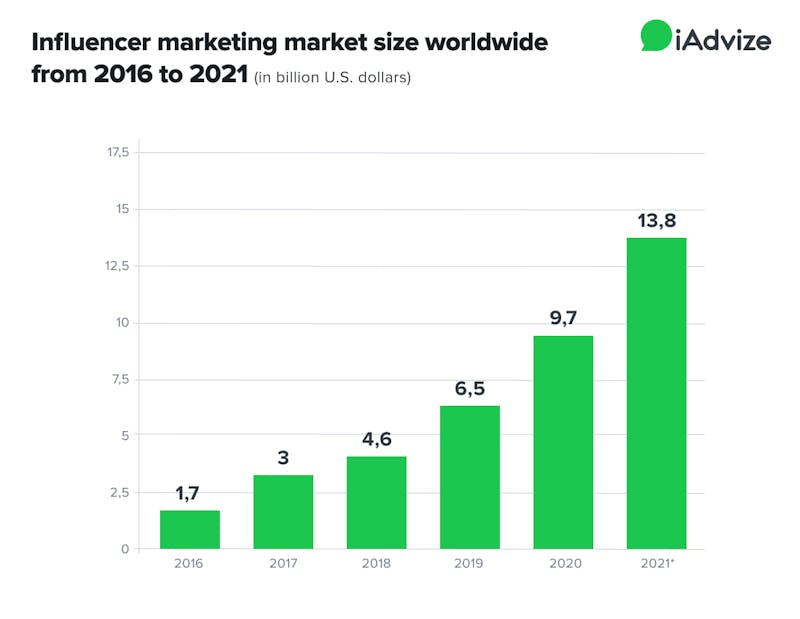 In live shopping, influencers can be just as much of a draw as the brand itself. Partnering with the right influencer for a live shop can open the doors to introduce your products to new audiences and deliver a high-energy experience that people are sure to remember.
For many brands, live commerce is new territory, and finding the right influencer can only add to the learning curve. Before you dive into planning your event, get to know some fundamental facts about influencers and how to find the perfect one for your next live.
Should You Get an Influencer for Your Live Shopping Event
Some brands consider skipping influencer recruitment and putting charismatic in-house team members — maybe an executive, designer, or buyer — in front of the camera. This strategy can work if your in-house hosts have a following of their own. But it may not be enough.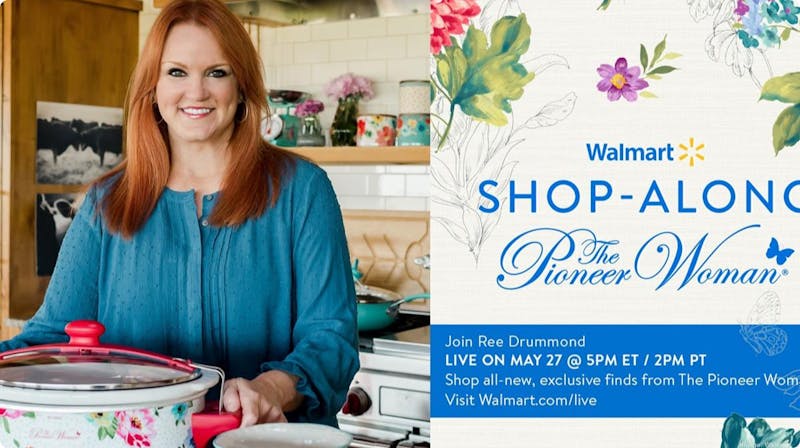 https://storebrands.com/walmart-sets-live-shopping-event-exclusive-pioneer-woman-products
What's the takeaway? If the biggest retailer in the world relies on influencers for its live shop events, chances are that it's a smart strategy for other brands, including yours.
Another data point to consider: According to a study from Influencer Marketing Hub, partnering with influencers can deliver a significant return on investment. For every $1 spent, brands earn an average of $5.78 in return, with some earning up to $18.
What Are the Benefits of Having an Influencer for Your Live Shopping Event
The people you choose as hosts and guests for your live shop have significant influence over its outcome. Engaging personalities that exude warmth and spark audience interaction will help drive sales and cultivate goodwill for your brand.
Instead of the celebrity endorsements of days gone by, brands can turn to influencers to appeal to their target audiences. In fact, research from Google shows that influencers hold a unique position with their communities. Like celebrities, they're aspirational figures, but they're also real people who have a closer bond and more frequent interaction with their followers.
That's why an influencer can bring benefits to your next live shop.
Build Brand Trust
During your live shops, influencers can come across as popular persona and a relatable peer to your viewers. Google's study found that four out of 10 Millennials believe that their favorite content creators understand them better than their friends. And 70% of Gen Z teenagers say creators are more accessible than celebrities.
People are far more likely to enjoy watching someone they like and trust, which will make them more receptive to learning about and buying your products. Additionally, viewers will be more willing to engage with someone they may have already interacted with online. And each comment and reaction can motivate others to chime in to create a lively, informative shopping experience.

Accelerate the Customer Journey
With so many people comfortable buying from influencers, engaging the right person for your live shop can compress the buying cycle. Instead of shoppers needing to complete product discovery and personalized research, they can often get their questions about items answered during the shop. Having product lists and a cart linked to the shop can make purchases effortless.
Explore Different Formats
No one wants to see through a sales pitch, and a brand video can seem like one. The authenticity of influencers coupled with the interaction of a live shop can create a much more enjoyable atmosphere. During a live, influencers can provide tutorials, interviews, and behind-the-scenes look at how products fit into their daily routines. They can also share their insights and expertise. That way, a live can make shoppers feel like they're getting personalized advice and insight from someone they trust and admire.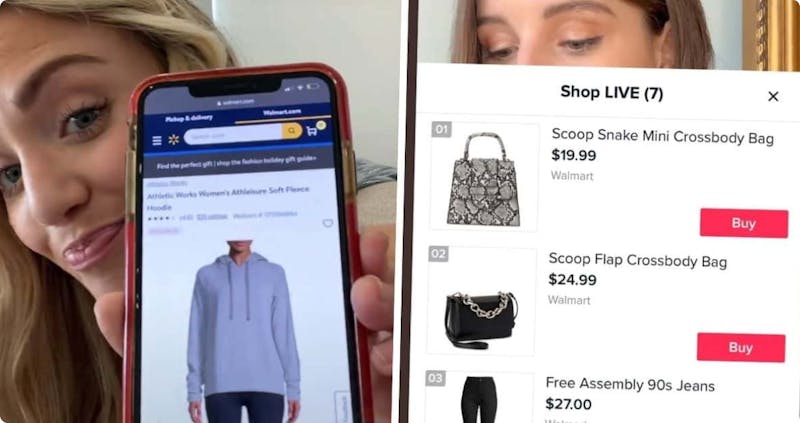 https://openinfluence.com/how-to-jump-on-the-live-shopping-trend-with-influencers/
What Should You Look for in an Influencer
No two influencers are alike — and you want to be as targeted as possible to build a strong rapport with your target audiences. While some brands have turned to A-list celebrities to host live commerce events, you don't necessarily need to go in that direction. Not only can hiring a celebrity be expensive, but a celebrity may not be able to connect with your audience in a personal and meaningful way.
Remember, authenticity and a bond with followers are key to success. Influencers have the advantage of having grown their followings more organically, over time, and often with more direct engagement. Instead of a highly-admired celebrity that people put on a pedestal, an influencer can seem more approachable and genuine. Ultimately, those qualities can drive more interaction and sales during your live.
Types of Influencers
Start your quest for the perfect live shop host or guest by understanding different types of influencers. According to Influencer Marketing Hub, you can break influencers down into four broad categories by follower count: nano influencers (1K to 10K), micro-influencers (10K to 100K), macro-influencers (100K to 1M), and mega influencers (1M+).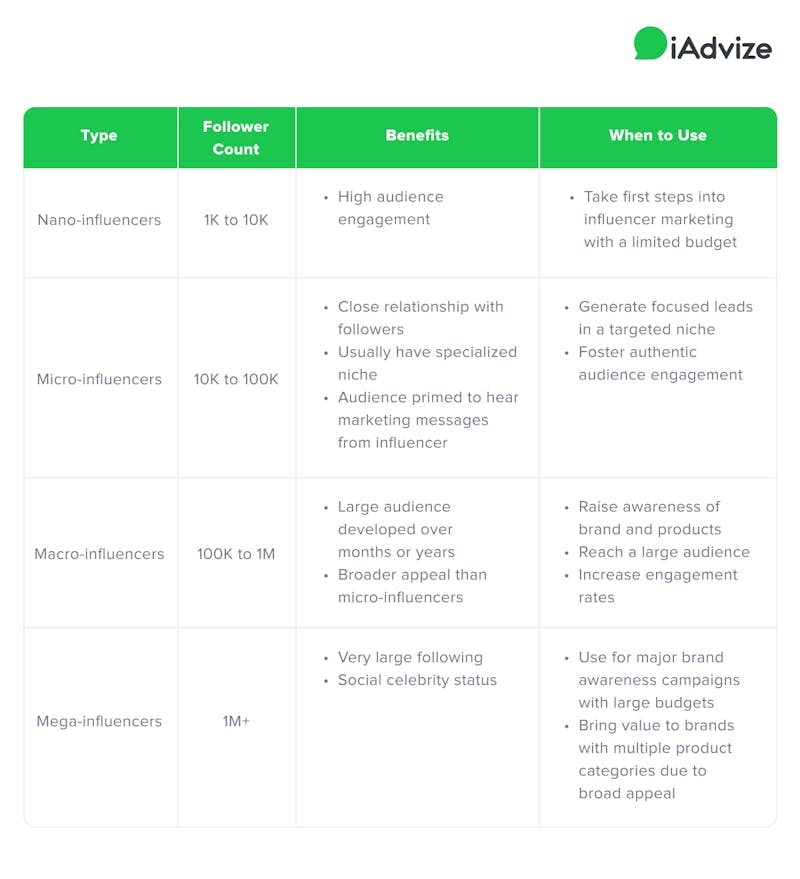 What's the best type of influencer for your live shop? The answer is, "it depends." However, you may not need to spring for a high-cost mega influencer or even a macro influencer.
Here's why: People have started to get wary of influencers who frequently hype brands. According to a study from the Association of Natural Advertisers (ANA), people don't trust all online influencers. Most say they know that influencers are paid by brands instead of genuinely choosing to use the products they promote.
That said, 92% of people agree that they trust micro-influencers more than celebrities. And 82% affirm that they would buy something based on a micro-influencer's recommendation. What's more, micro-influencers engage with followers 22.2 times more than typical social users because they're passionate about their niche.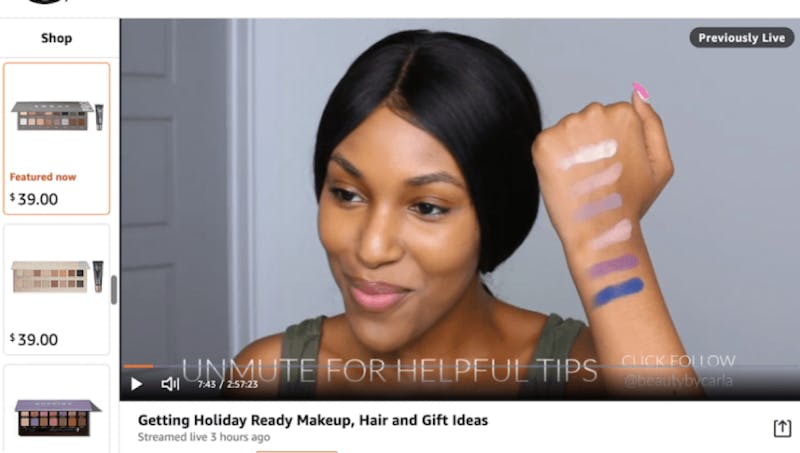 https://www.modernretail.co/platforms/how-amazon-live-is-growing-its-micro-influencer-program/
Although they're some potential advantages to retaining a micro-influencer for your live shop, you should seek out the best fit. Consider the influencer's niche as well. You wouldn't want to hire a tech influencer for a fashion shop or ask a mom blogger to appeal to a Gen Z audience.
Finding Influencers
How can you find influencers? For mega influencers with a large social presence, you may need to turn to an agency. But influencers with smaller followings may not have signed on with an agent. So it may take a bit of legwork to find them.
To locate macro or micro-influencers, social listening is your best bet. Look for mentions of your brand, product, or niche. Monitor relevant hashtags as well.
Once you find an influencer with the right follower count, take a deeper dive. Look at who follows and engages with them to see if the influencer is reaching your target demographic. Observe how they interact with followers. Next, ask if they know your specialty area. Do they display passion and expertise in your niche? Also, review any past brand sponsorships. Determine if followers engage with their sponsored content and if the influencer fosters a dialog.
You'll also want someone with an engaging personality who is good in front of a camera. Take the time to review any video content the influencer has posted. You can always provide coaching to help them along but look for natural warmth, sincerity, and charisma.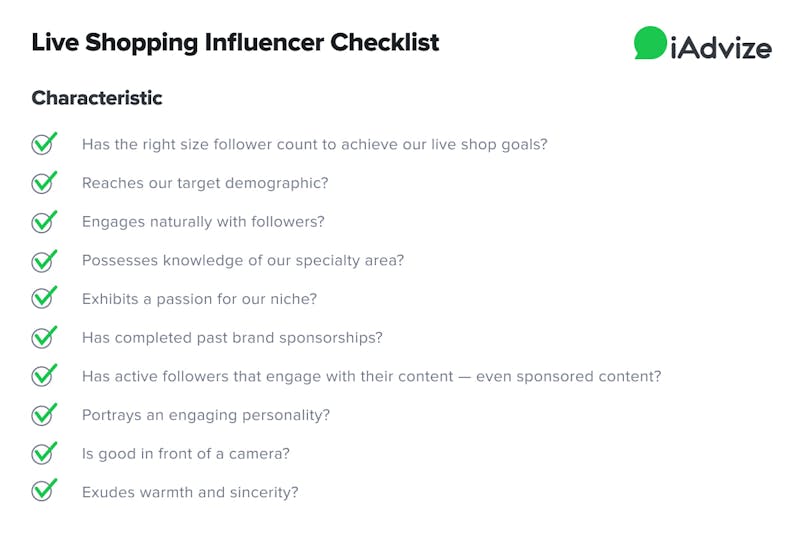 When you find someone who checks all the boxes, you may have a good match. Before you jump into a live shop, however, consider a trial run. Ask them to do a sponsored post or an unboxing video to see how they present your products to their community. By starting small and building a relationship with several influencers, you can have a pipeline of potential hosts and guests for your future live shops.
Avoiding Fake Influencers
A word to the wise: Be on the lookout for fake influencers trying to make money off a major marketing trend. It's easy to spot some counterfeit influencers, but others are more stealthy.
If you're considering an influencer partnership, always double-check these three things:
Follower to engagement ratio.

If an account has 10,000+ followers but only a few likes per post, that's a red flag that indicates the account owner purchased followers.
Many generic comments.

Fakers can buy comments too. Be wary of accounts with lots of comments with just emojis or short statements like "Wow!" or "Love It!
Who follows them.

See a bunch of accounts without pictures and a few posts? That's a sign of bot accounts set up just to inflate follower numbers.
A little homework can save you the headache of hiring someone who won't bring value to your brand.
How Can an Influencer Support Your Live Shopping Promotion and Outreach
One of the significant advantages of having an influencer join your live shop is broadening your outreach. Influencers have thousands of followers who may not be part of your community and wouldn't hear about your live through you.
To make the most of your event, partner with your influencer to promote the live before, on the day of, and after the event. Remember that cross-channel promotion can reach the widest audience, so give your influencer ideas, prepared content, and a timeline to showcase your live to their community.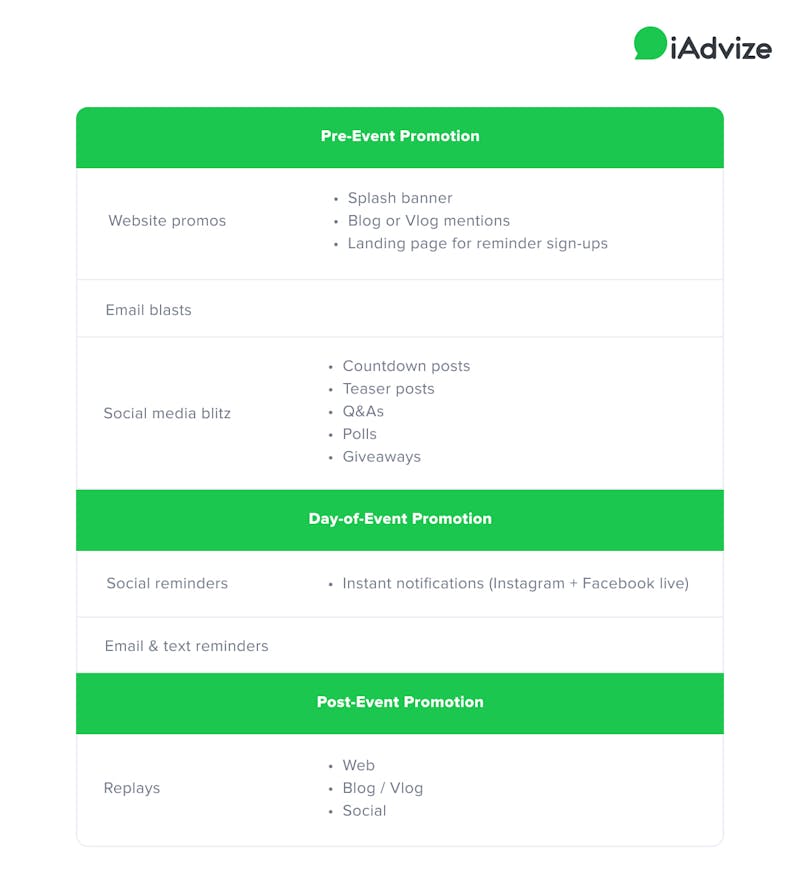 Remember that detailed planning is critical for a successful live shop. The right live shop implementation process and the right partners can help you make the most of every live event.
Influencers Can Make Your Live Events Shine
There's no doubt that live shopping is retail's next big thing. With so many major brands forging ahead as early adopters in the U.S., live shopping is a smart move for every retailer.
Choosing the right influencer is an essential step in crafting a successful live stream. You're looking for someone with a solid following and a high level of engagement with followers. These influencers have a significant enough presence yet radiate an aura of authenticity and humanity that connects with audiences. For many live shops, a micro-influencer, who has less than 100K followers, can be a just-right fit: enough clout to shape others' opinions but still relatable.
Do your due diligence before signing on with an influencer. Make sure they are who they portray themselves to be online. Vet their follower numbers and engagement rates to ensure you're teaming up with someone who can help you achieve results.
A well-executed live can deliver immense value for your brand, both in terms of engagement and sales.

https://www.iadvize.com/en/live-shopping
Interest in live shopping is skyrocketing among consumers and brands alike. The sooner you establish yourself as a live shop player, the more traction you can gain. Right now, live shopping is still relatively novel in the U.S., so there's time to make your mark as a trailblazer and innovator in the next retail era.
Ready to dive into live shopping? Let iAdvize be your guide. Dozens of top-name brands have used our Aploze platform to deliver immersive, interactive shopping experiences to their audiences. Our live shop experts will coach you every step of the way! Get started today.