How to Promote COVID-19 Safety During the Holiday Shopping Season
7min read - iAdvize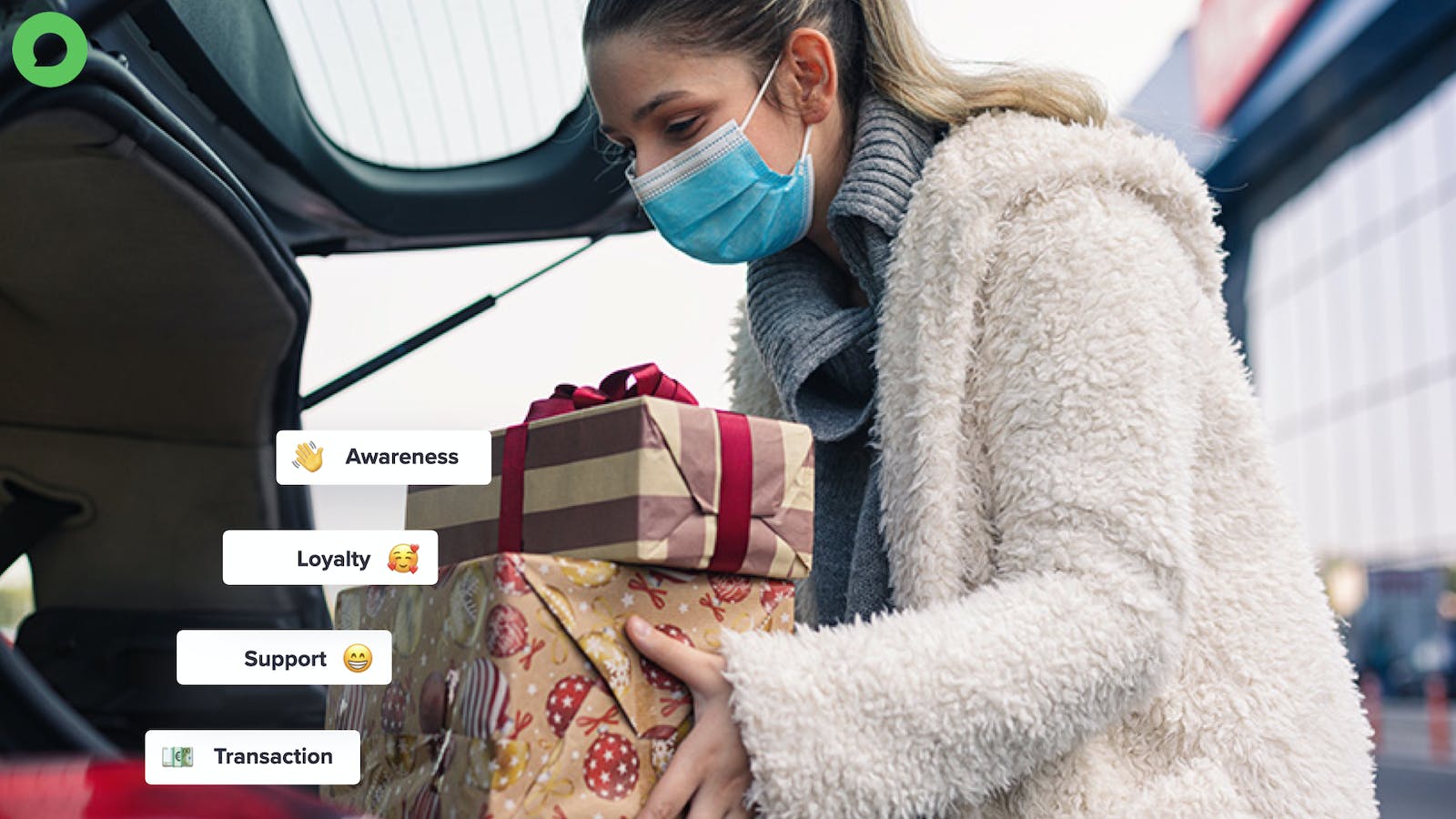 As we enter a holiday shopping season unlike any other, safety is at the forefront of many retailers' minds. The COVID-19 pandemic is with us and poised for a seasonal spike in the cold-weather months. And retailers need to do their part to minimize the spread of the virus.

Although people plan to curtail in-store shopping, trips to brick-and-mortar stores are inevitable for many shoppers. Some will limit store buying to necessities, while others will want to capture the holiday spirit by visiting favorite retailers.

What can you expect this holiday season? Industry-watchers say that sales growth will be flat to slightly increased, but the mix of how people buy will shift. Notably, Deloitte predicts that most Americans will spend nearly one-third of their holiday budget in stores, although the bulk of transacting will happen online.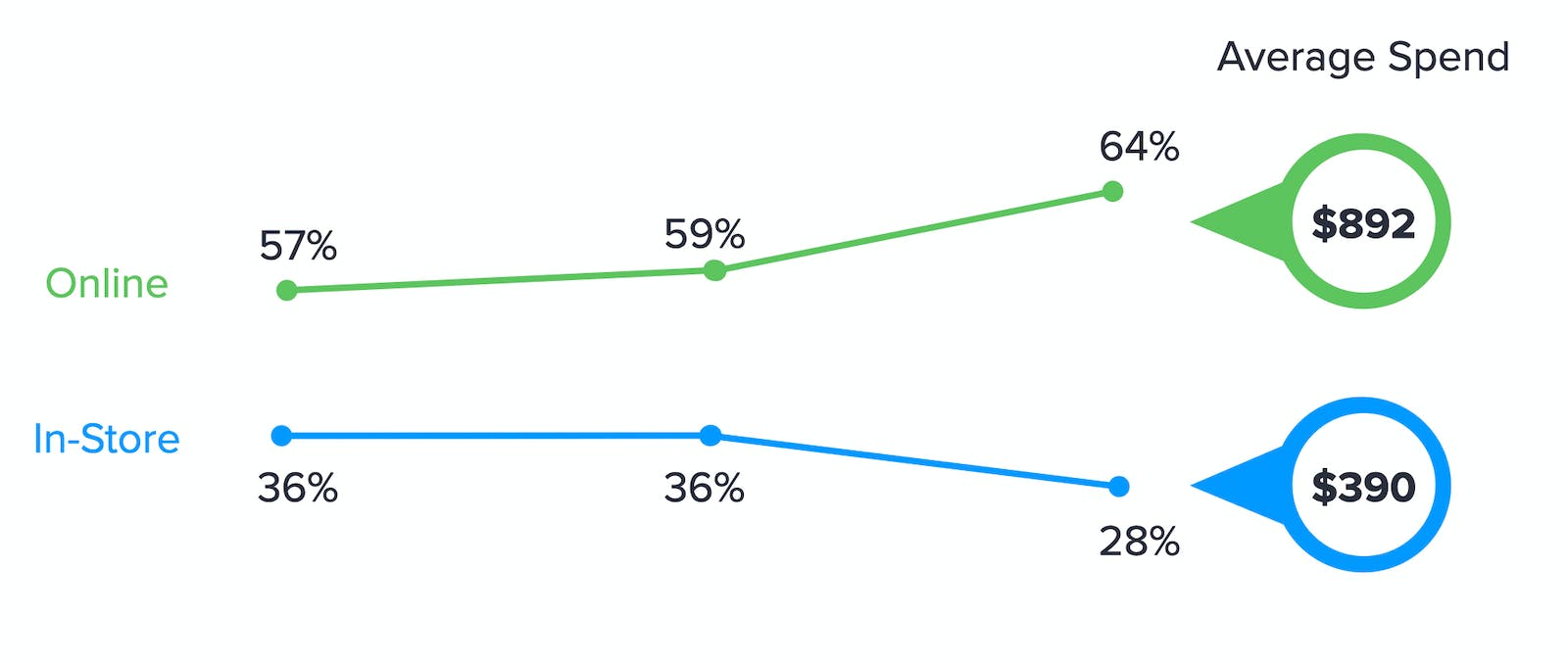 You need to do your part to keep people safe during this very atypical year. Encouraging online shopping and supporting excellent digital experiences is one critical strategy. But you must make some fundamental changes to keep in-person shoppers protected and healthy.

What do you do? First, you can consider ways to streamline the shopping journey without compromising the customer experience. Next, you can use technologies--such as wayfinding, internal positioning systems (IPS), and others--to help customers navigate through stores without assistance. And you can continue to practice and promote public health mandates to help keep everyone safe.

No doubt, this holiday season is going to look and feel different for everyone. But you can stand out as a retailer that cares about customers by creating high-quality in-store experiences during this unprecedented pandemic.
#1: Create Safe Brick-and-Mortar Shopping Opportunities
For retailers, more foot traffic equals more sales--but that equation is at odds with public health guidance. Instead of the packed stores and long lines of past years, retailers need to use some different approaches. This year, emphasize efficient and safe shopping while continuing to address the needs of the most vulnerable populations.
Consider Outdoor Staging
The risk of COVID-19 spread diminishes dramatically outdoors. You may be able to draw in some reluctant shoppers with outdoor shopping options.

What can you do? If you're lucky enough to have an outdoor space for garden necessities or other seasonal supplies, put some of your most desirable product finds there for the holidays. You also can emulate the ever-popular sidewalk sale and take advantage of the space outside your entrance.

Another idea is creating a pop-up shop in a less-used corner of a parking area. This approach requires some pre-planning and coordination with property management, but it can pay off.

Advertise your outdoor shopping options and events to draw in customers. With some thought and careful staging, you can create a welcoming and festive outdoor environment that recreates some of the typical holiday shopping magic.
Use Music to Motivate Faster Shopping
Although lower store density is the goal, that doesn't mean that you can't accommodate more customers. Instead, strategize ways to help shoppers move more quickly through the store.

Choosing the right music can have a significant influence on the shopping experience. According to Psychologist World, one study round, up-tempo music causes people to move more quickly through stores. Other research found that familiar songs caused people to spend slightly less time in stores.

What does this mean for you? While playing holiday music is a mainstay for the season, choose fast-paced, well-known tracks to keep customers moving.
Station Team Members Strategically Around the Store
Although you want shoppers to keep moving, you want them to feel welcomed and supported. You can achieve both aims by having knowledgeable team members placed around your store.

Having product experts available to answer questions can help shoppers find what they need quickly. Customers don't want to hunt down help or wait at unstaffed service counters. Not only is this frustrating, but it also keeps shoppers in stores longer than they need to be in this riskier season.

Deploying mobile checkout options is another smart alternative. If customers can get advice and buy what they want from the same person, everyone wins. Customers can get in and out of stores quickly and avoid long lines, and you can serve more people without risk of overcrowding.
Offer Dedicated Shopping Hours and Scheduled Shops
Due to the pandemic, many retailers began offering dedicated shopping hours for seniors and high-risk individuals. Often, retailers set aside the first hour after opening several days per week so that these vulnerable populations could shop in less-crowded stores.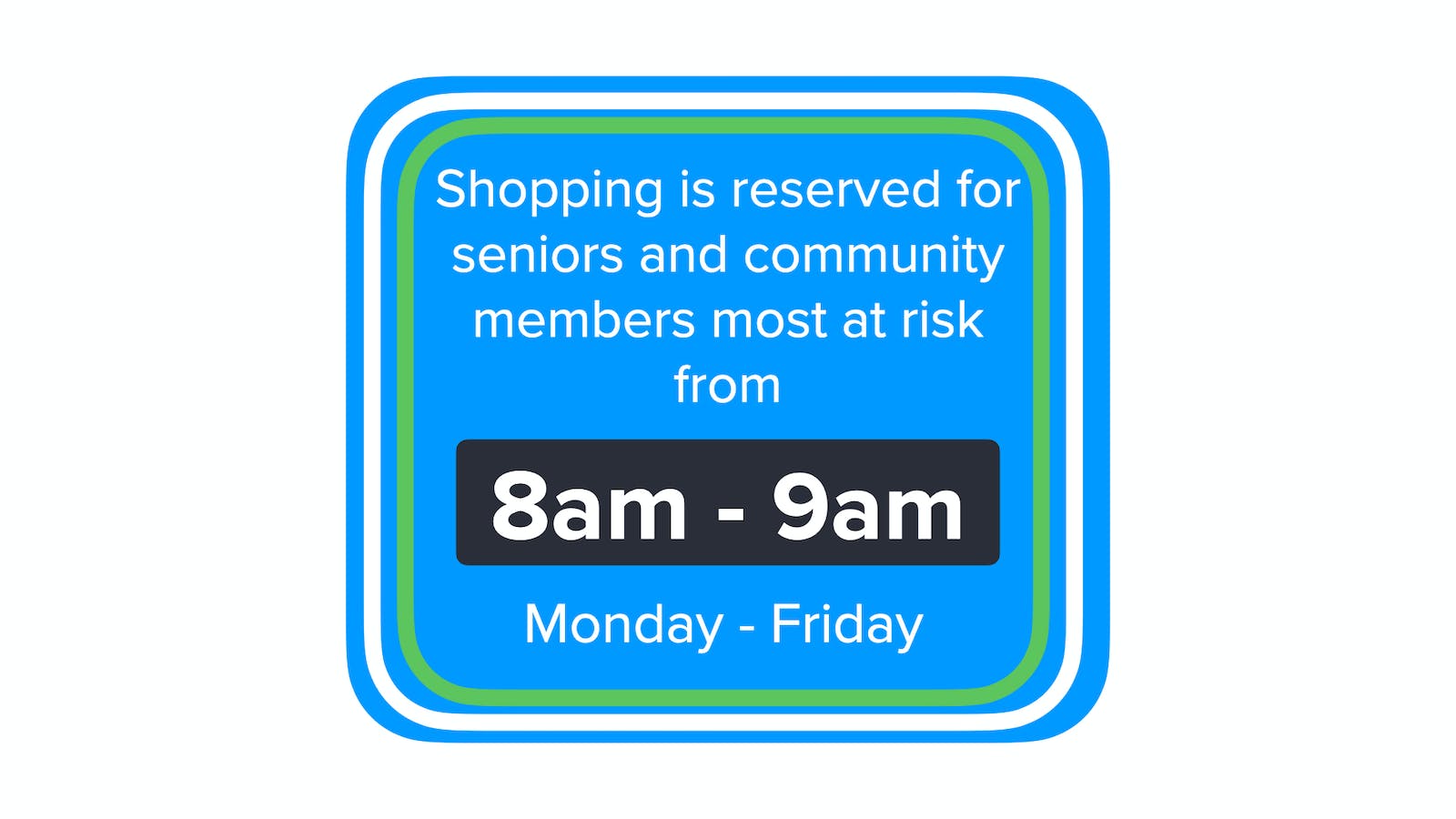 You can extend and build on that premise this holiday season. One retailer taking the lead is Target, which announced that they're offering scheduled shops. How does that work? Shoppers can visit an online reservation to pick a time to visit their local target store. That way, people can avoid crowds and still get gifts for people on their holiday shopping list.
#2: Put Technology to Work
By now, most retailers have essential technologies in place--a website and/or app--in place to support shoppers' reliance on digital. But a renewed emphasis on supporting the omnichannel journey is imperative as some shoppers maintain preferences for in-store shopping.
Help Customers Independently Navigate Through Stores
When visiting stores, shoppers will be more focused and efficient and less apt to browse. Technology that helps them find the products they need quickly will support these needs. Plus, when shoppers can self-serve, they are less likely to engage with your associates. That means your team members can focus more on sanitization and safety-related tasks that support a healthy store environment.

When prioritizing features to make brick-and-mortar shopping more efficient, you can look to recognized industry leaders. One company that's earned high marks is Home Depot, with its app earning a #1 rating from Forrester. Here are some top app features that streamline in-store shopping:
Wayfinding: These technologies help shoppers find the precise location of products in-store with an easy-to-navigate map.
Voice Search: To initiate a product search, customers can simply speak a few words to describe their needs and receive prompt results.
Visual Search: Shoppers can take a photo of a product and use the image to search for other, similar products.
Product Reviews: After scanning a product bar code, shoppers can access customer reviews and consider real-world feedback before making a purchase.
Personalized Guide: Built-in chat functionality lets shoppers get advice from online service professionals in real-time.

Use Internal Positioning System Technology to Improve Traffic Flow
Many leading retailers have adopted indoor positioning system (IPS) technology to optimize store shopping experiences. With IPS, retailers can gather data on customer movements through stores to understand how story layouts affect the shopping journey. IPS insights also help retailers understand where and when to position associates to improve service.

In the COVID-19 era, retailers can rely on IPS to promote social distancing and improve traffic flow in-store. Retailers can identify opportunities to rework store layouts to reduce congestion and help shoppers move more efficiently through stores. As Retail Customer Experience explains:
Store layouts can still be adjusted to optimize the customer experience, but going forward, the priority will be ensuring store design considers physical distancing needs too. Monitoring overcrowded, under-utilized pathways and bottlenecks at certain aisles or displays, enables retailers to thoughtfully adjust store layout consistent with shoppers' preferred movement through the store without compromising safety.
#3: Promote Positive Public Health Behaviors
Yes, retailers have been in the middle of tensions about public health recommendations, like mask-wearing and social distancing. Even retailers like Walmart, which promoted a mask mandate in its stores, couldn't demand that shoppers wear masks.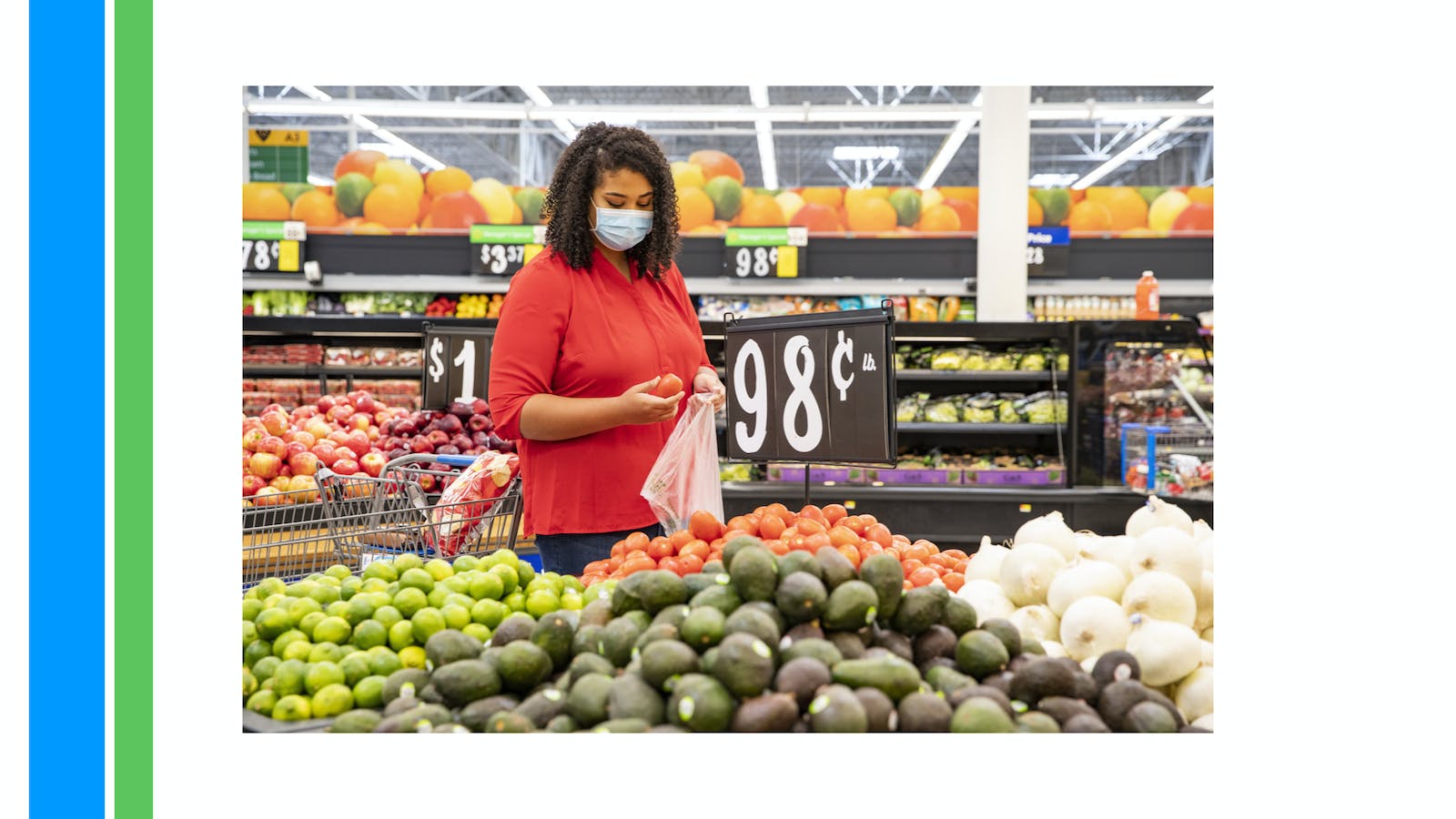 Dictating positive public health behaviors may cause concern for some shoppers--but research shows that you can promote the right choices in more subtle ways. First, ensure that your team models appropriate mask-wearing. Make sure you have a ready supply of masks on hands--and provide coaching and reinforcement on their use.

Also, instead of relying on the ubiquitous entrance signs that everyone now ignores, use some different tactics. People respond well to examples of peers exhibiting positive behaviors. So consider signage featuring recognizable employees of community members wearing masks. As research in Nature Human Behavior explains:
Perceived norms are also most influential when specific to others with whom common identities are shared, including for the spread of health behaviors. Therefore, messages that provide in-group models for norms (for example, members of your community) may therefore be most effective.
Besides your public-facing health efforts, continue the beneficial practices you may have already put in place. These approaches may include self-certifications, health checks, and reminding employees to stay home if they have any virus symptoms. Reinforce social distancing and ensure frequent cleaning of high-touch surfaces.

Also, being overt about your safe choices can win you business. Consider this recent survey finding: 63% of shoppers say they are likely to buy from a retailer that they know was abiding by COVID-19 precautions in-store.

Retailers need to stay vigilant--and know and follow public health recommendations in your locality. If you don't, you risk a damaging loss of customers and revenues.

In truth, even a single slip-up at one site can create a social media uproar that diminishes your reputation and causes you to lose customers--permanently. Today's shoppers know they can take business elsewhere and have shown limited patience with brands that flaunt public health mandates.

According to Retail Customer Experience, when customers returned to stores after stay-at-home mandates eased, they were quick to cite mask-wearing violations on social media. In some cases, shoppers rallied for boycotts of stores where associates weren't wearing masks. Although the occasional misstep will happen, retailers need to be aware of public perceptions and do all they can to present an image of safety and respect for shoppers' health.
Remembering What Matters This Holiday Season Season
The end of the year usually brings an infusion of revenues to retailers--and significant work to meet the seasonal gift-buying frenzy. But this year is definitely different. While some people started buying early, the final weeks of the holiday shopping will have their share of last-minute shopping. With delivery services maxed out, some shoppers will turn to stores to finalize holiday purchasing.

This year, safety and efficiency are the watchwords for the holiday season. Retailers should already have the infrastructure to support an expected influx of digital shoppers. But even with the surge in online buying, you can assume that nearly a third of seasonal transactions will happen in stores. That said, half of shoppers feel anxious about shopping in stores, according to a Deloitte consumer study on holiday shopping trends.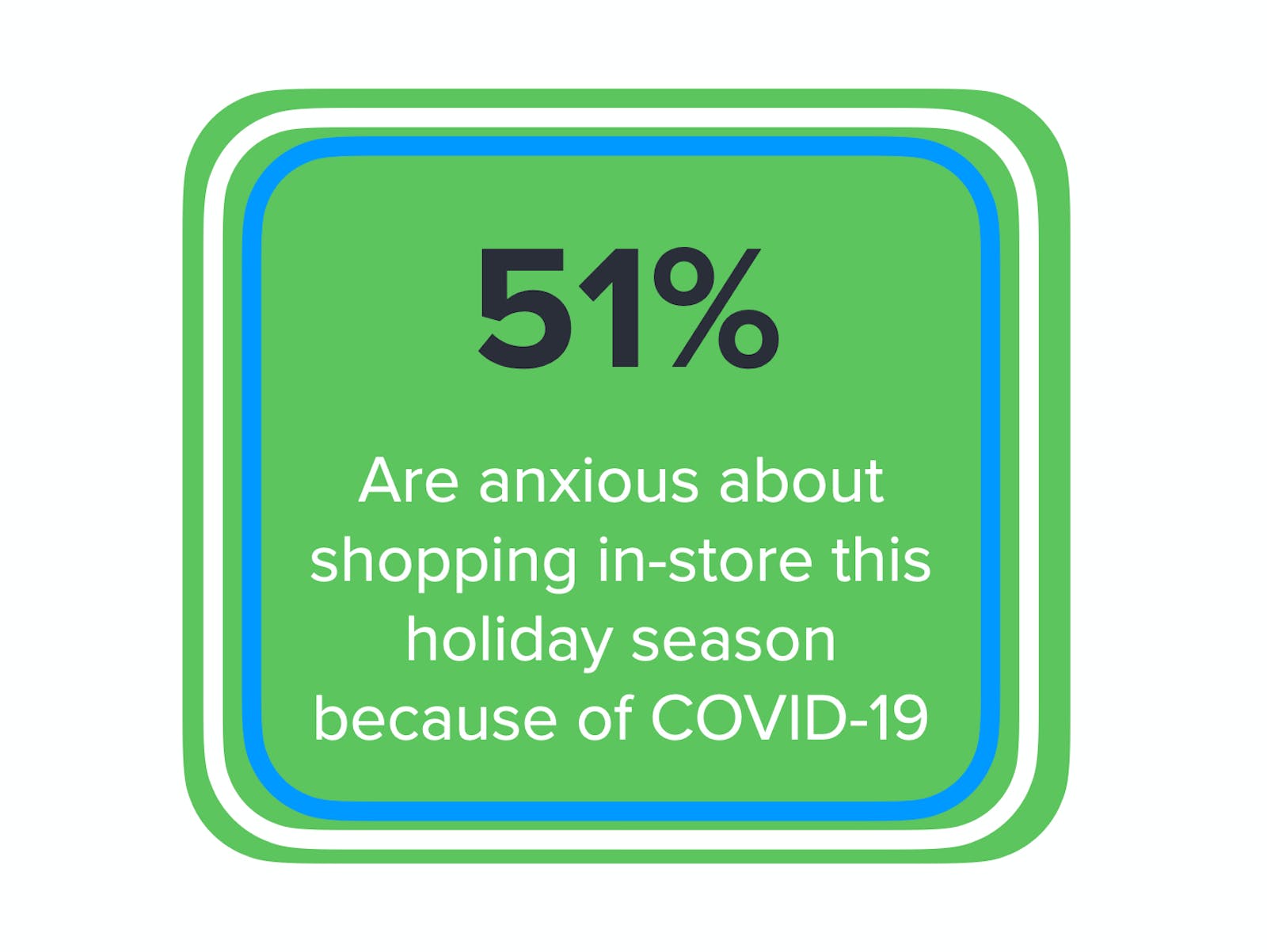 Applying a few smart strategies can help you keep brick-and-mortar shoppers safe while helping you earn revenues. Look for ways to encourage efficient movement through stores, from playing upbeat holiday classics to staging associates strategically in critical locations.

Technology that lets customers find what they need and check out without interactions promotes safe, contact-free shopping. And you must double-down on reinforcing public health recommendations for team members--and role model good behaviors for shoppers.

Although some of the usual face-to-face merry-making may need to wait, retailers can still cultivate joy this holiday season. You're in a unique position to provide positive and meaningful experiences for shoppers. Take action to create safe brick-and-mortar sites to keep everyone who enters your stores healthy and show shoppers you genuinely care about their well being.