How to Increase Messaging Volume & Drive eCommerce Sales
9min read - iAdvize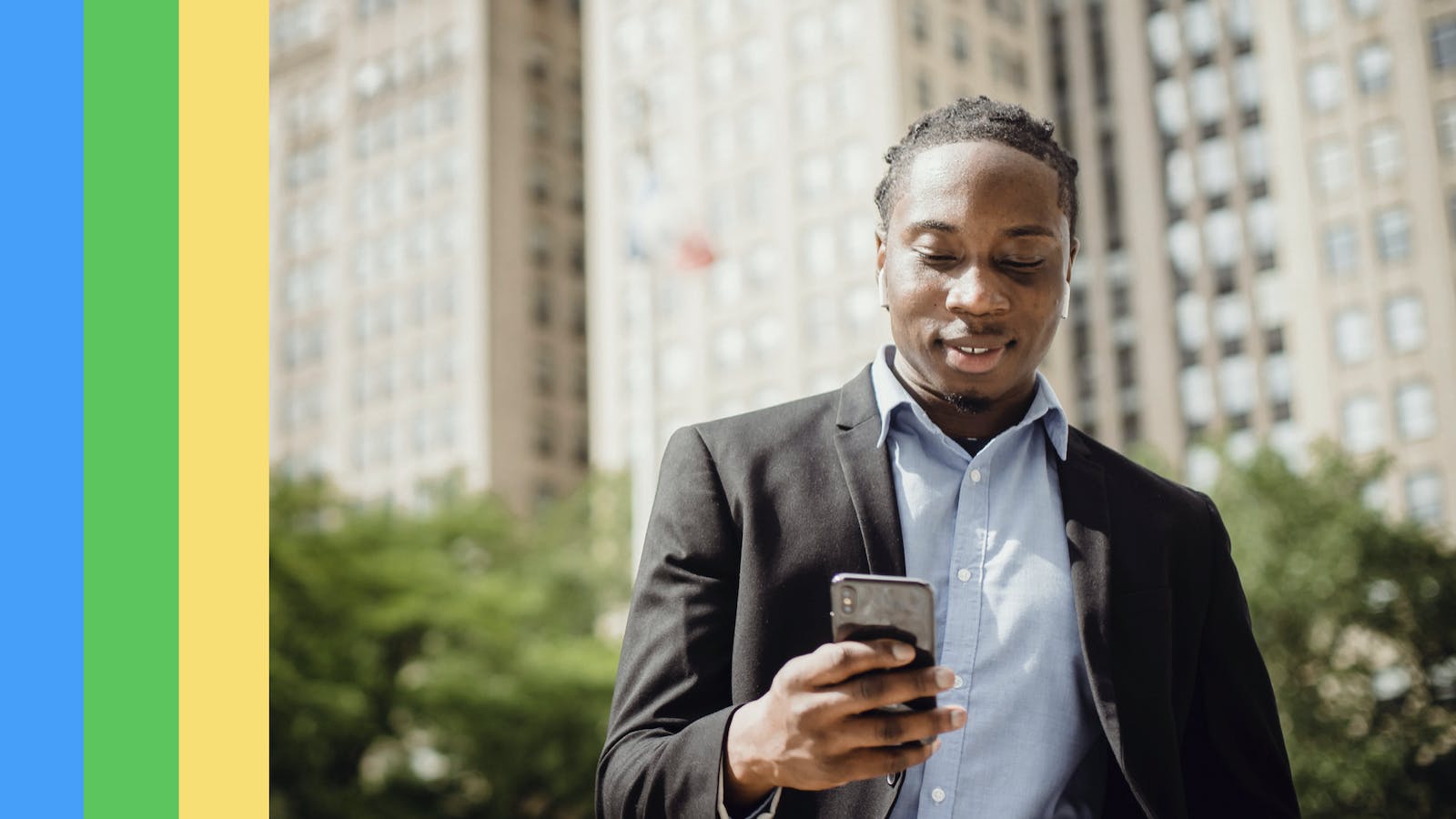 eCommerce is growing at a rapid pace. That isn't new news. The adoption of digital retail was already steady, but the COVID outbreak added fuel to the fire. According to recent statistics, total global eCommerce sales went up by nearly $7 trillion in 2020--with the same pace projected for 2021. Even though online buying is growing, you can take action to drive eCommerce sales.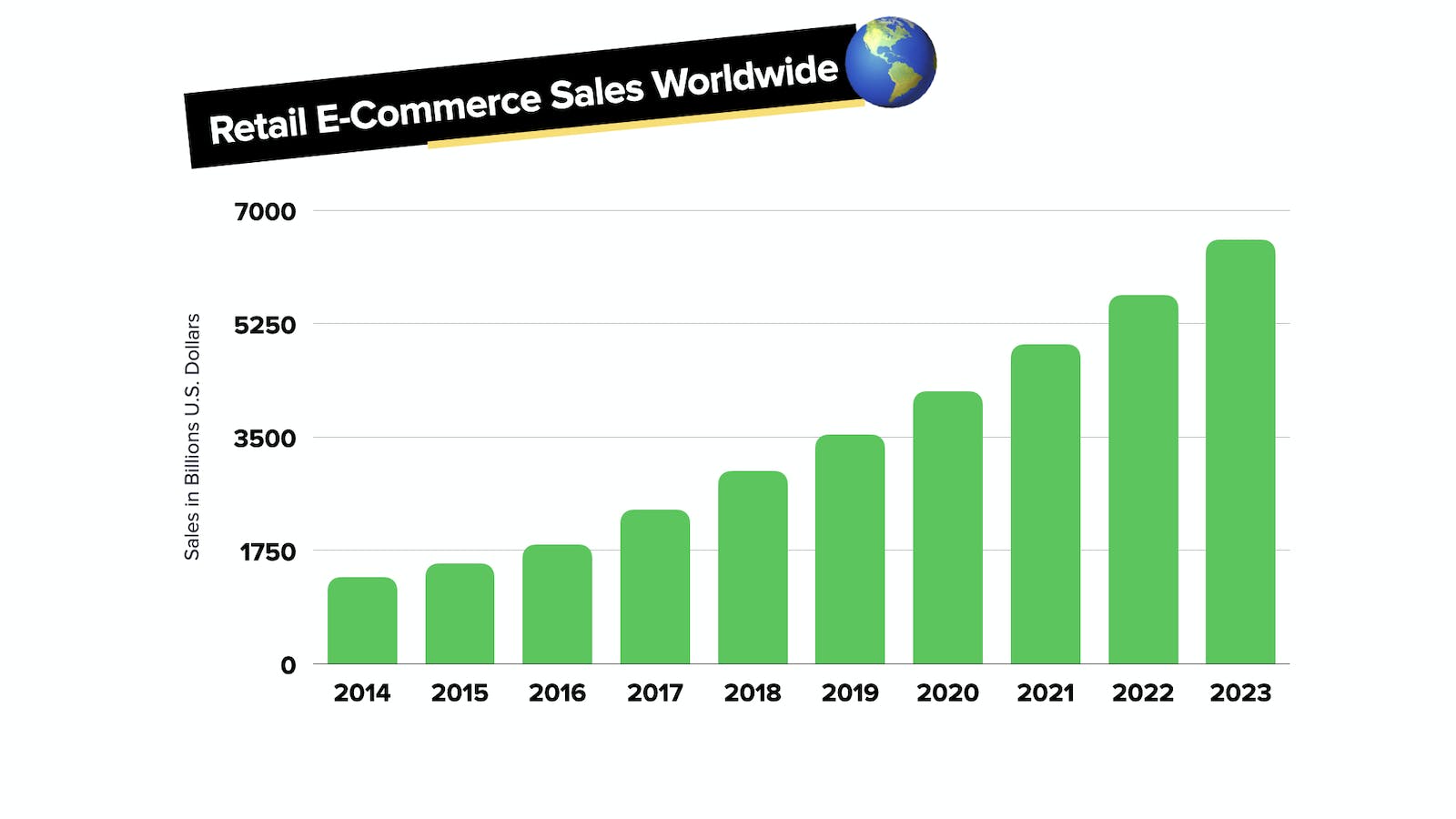 Most retailers already had a solid digital foundation in place and--after dealing with the initial shock of the pandemic crisis--were ready to look at the next steps. For many, that means introducing conversational options, such as digital messaging and chat, to connect with online shoppers.
But messaging is a new horizon for many retailers--and one that has a lot of appeal to consumers. If you're looking at launching or expanding a conversational initiative, it can be hard to know what to expect. Is a conversational approach really that popular with customers? How many messages will you receive early on? And how can you grow your program?
We'll answer those questions and more in this post.
How Popular is Live Chat with Shoppers?
Believe it or not, live chat has been around since 1973, although the technology was very primitive. The chat we know now is the latest chapter in the legacy of the online bulletin boards and instant messaging (IM) of the 1980s and 1990s.
In recent years, consumers have cited messaging as their #1 preferred way of communicating with brands. As statistics from J.D. Power show, chat surpassed email and social media as the leading digital contact method almost a decade ago: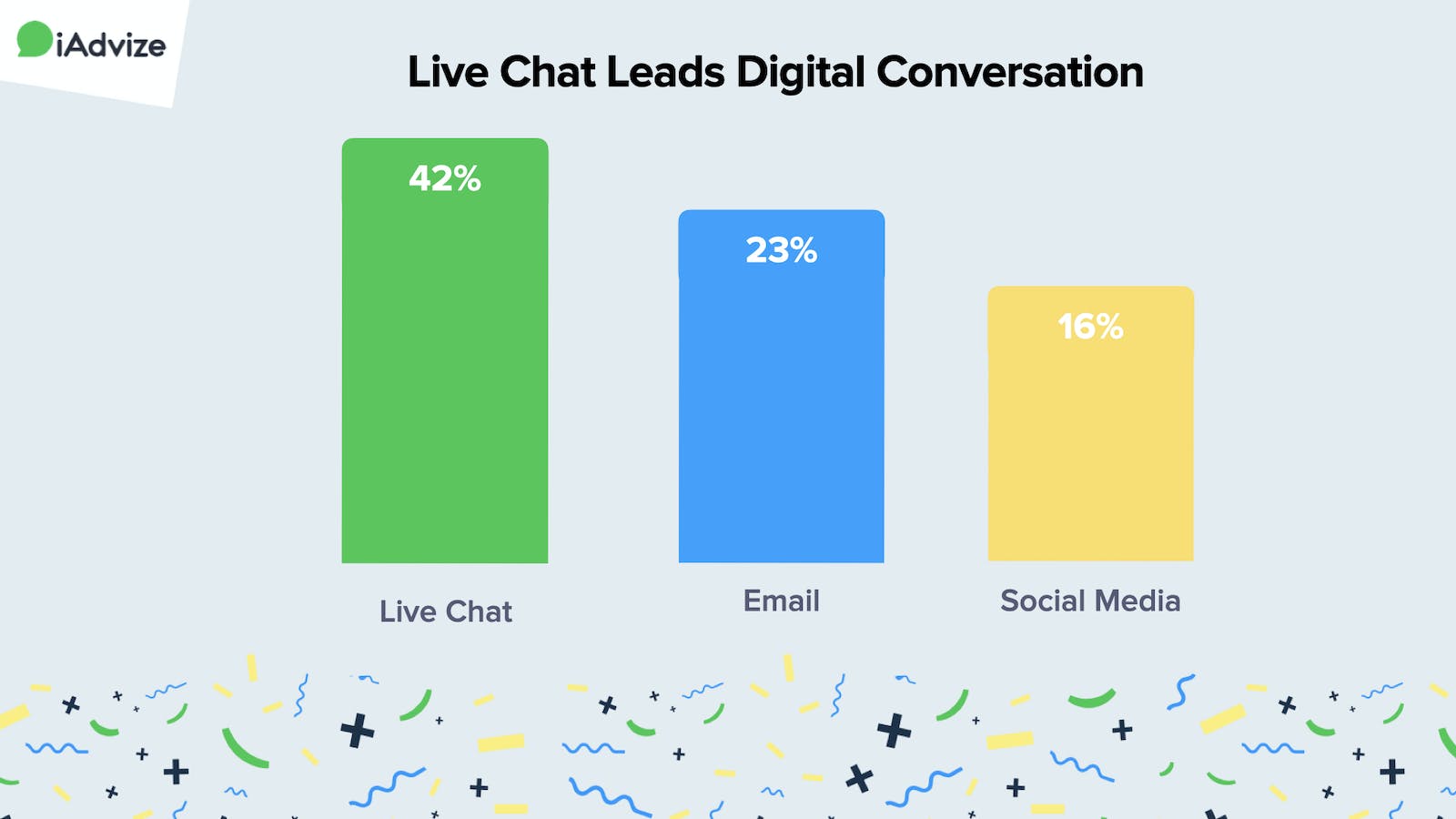 Also, live chat has earned top honors for customer satisfaction in recent years, according to benchmark research: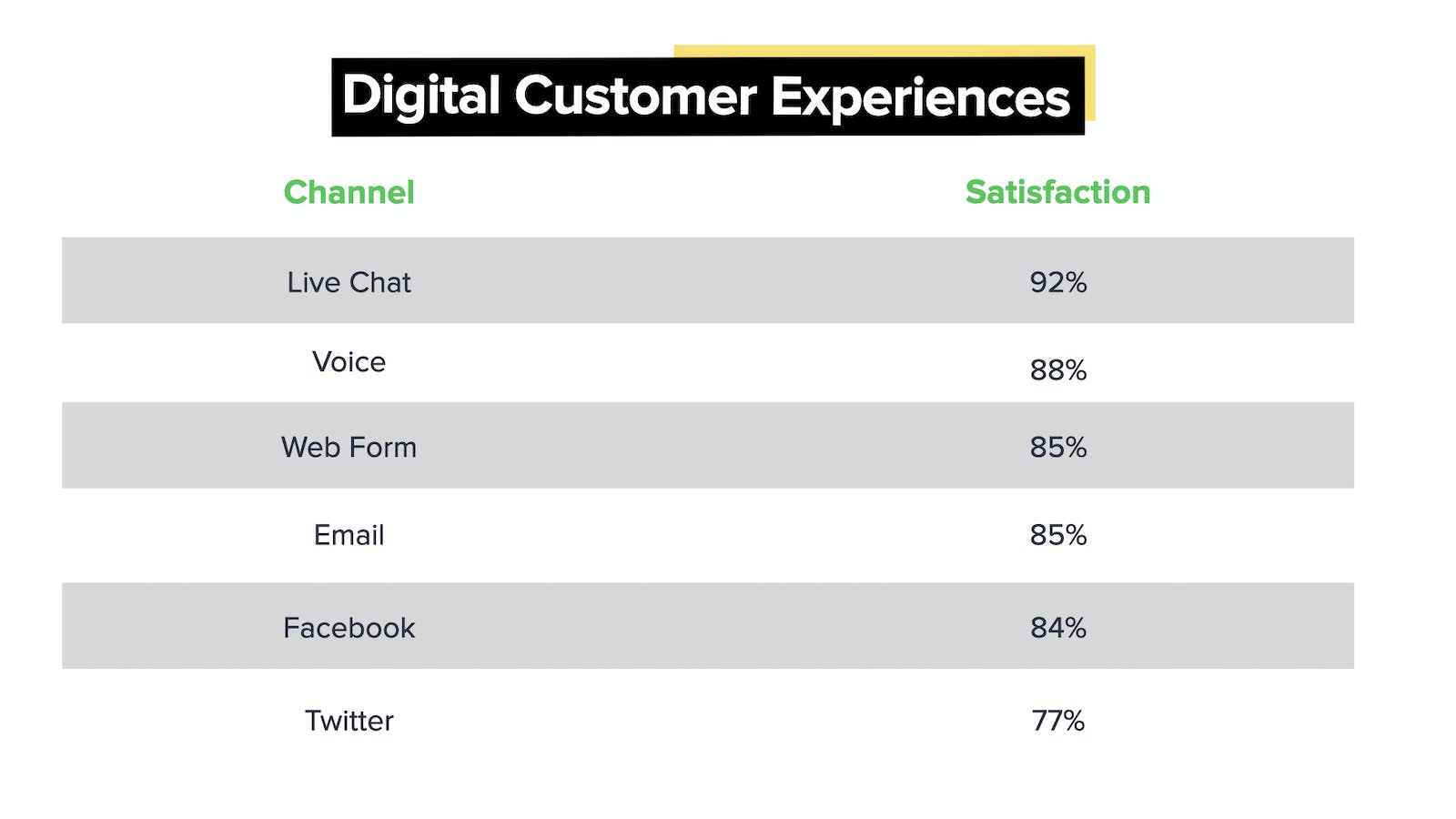 One of the big reasons shoppers value chat is the quick response time it delivers. On average, it takes less than one minute to receive a response time through chat, with the average customer service response time of 12 hours: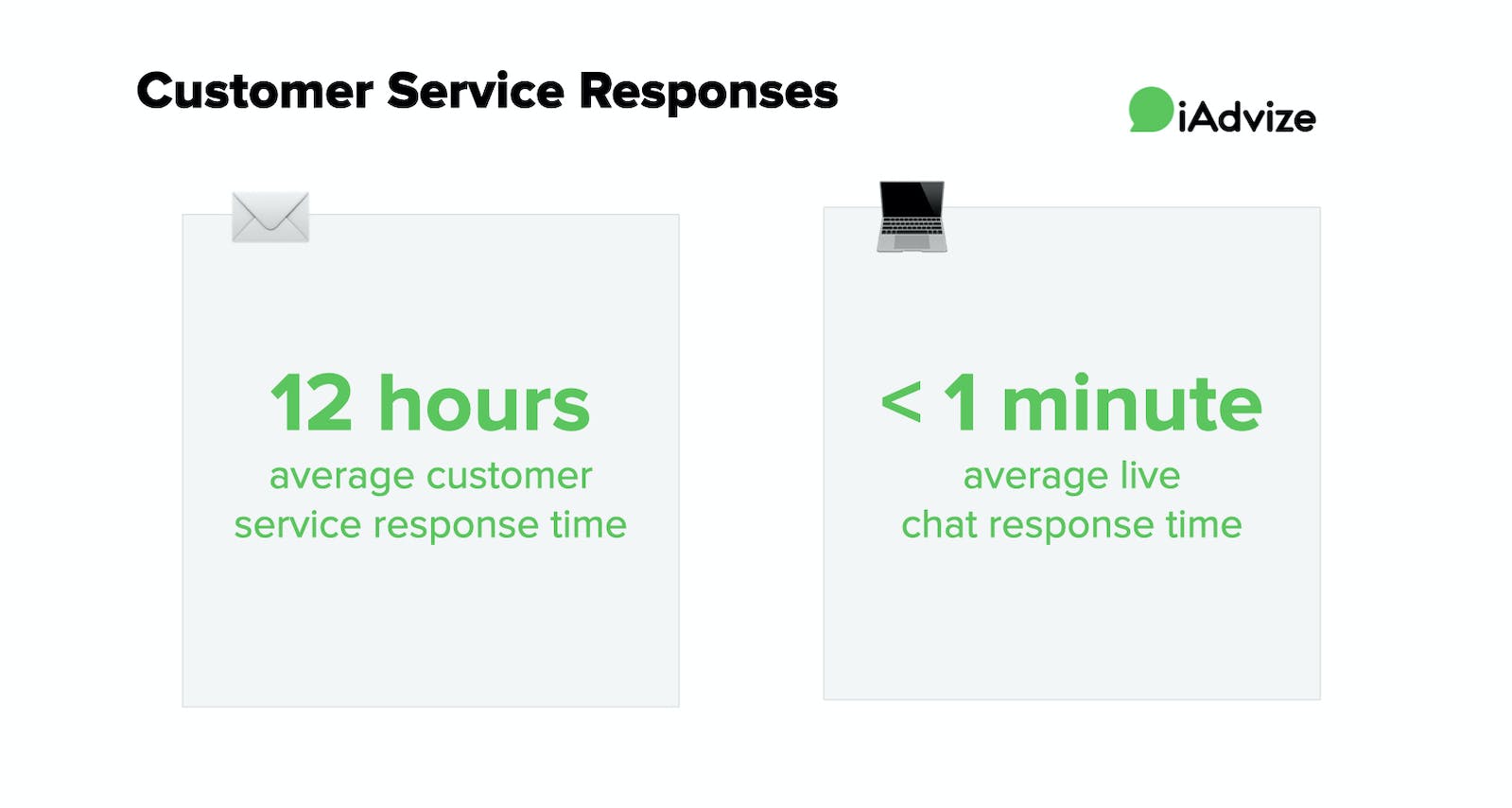 Now that customers have grown accustomed to the fast responses they can get through chat, there's no doubt that the popularity of messaging will continue to climb.
Initial Messaging Volumes: What to Expect
As consumer demand for online shopping, the need to support online shoppers is growing. Many retailers start to look into messaging options as a way to ease the burden on their in-house support team. After all, high volumes of inbound calls are quite expensive. And long wait times for support can frustrate shoppers and diminish the customer experience (CX).
Although the rationale for exploring messaging is clear, there's still a question about how the technology will reshape the customer service experience. Sure, messaging provides a convenient path to get answers, but how many customers will actually use it?
The good news is that there is a rule you can use to estimate your chat volumes: For every thousand page views, you can anticipate one conversation: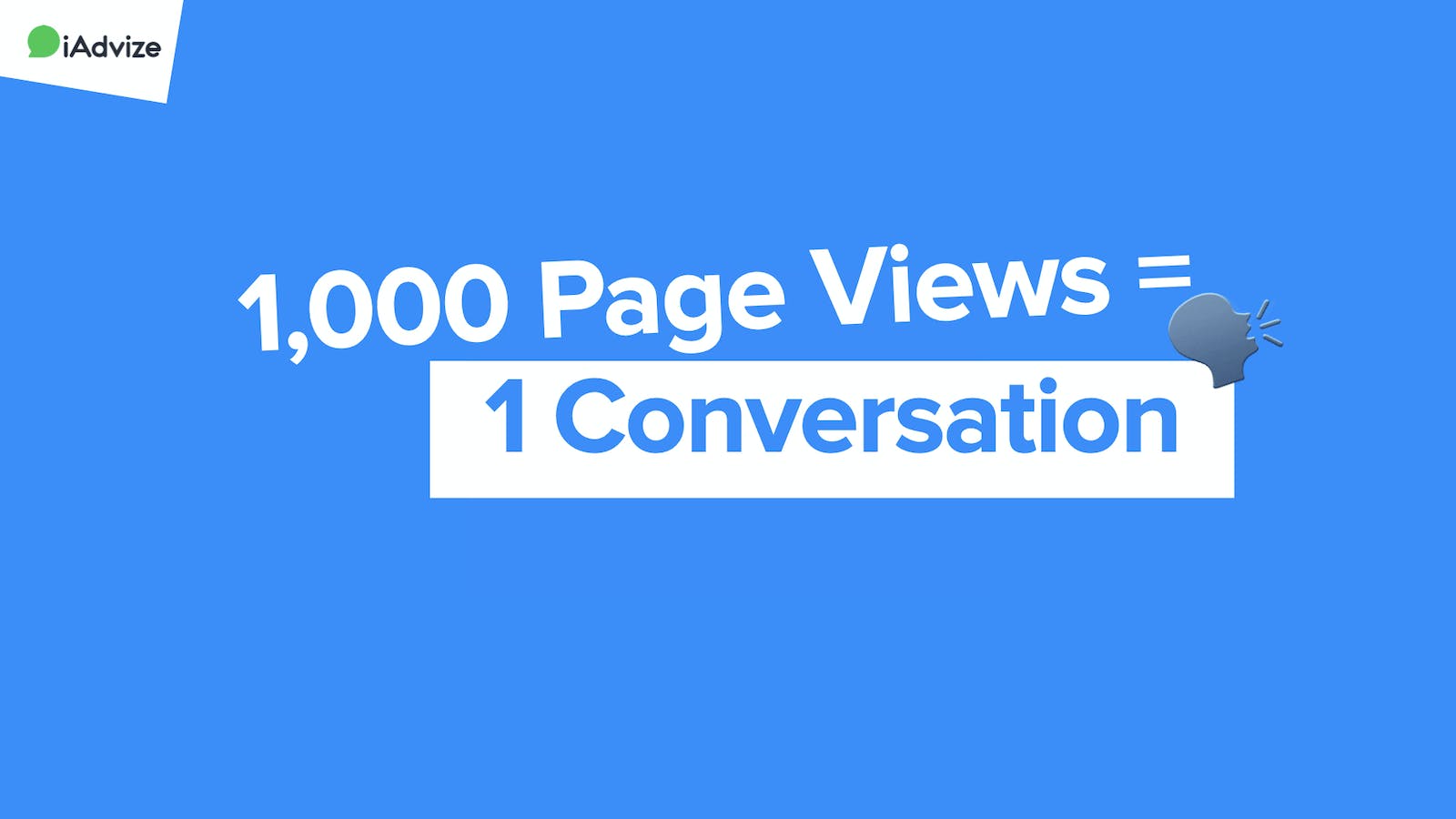 However, to figure out the actual page views you'll encounter, you'll need to think about where you want to implement conversational technology on your site. The best route is to start small, with a "crawl, walk, run" mindset.
What does that mean? You likely don't want to deploy conversational technology on every page of your website from day one. Instead, select some high-potential target pages, establish a solid program, and expand from there.
There's no one-size-fits-all way to deploy messaging. You may want to focus on products with the highest price point at first, or on complex products that generate a lot of shopper questions.
Another strategy is to focus on an emerging vertical for your business, instead of one where you're an established name. That approach proved successful for Otterbox. A leader in phone cases, Otterbox wanted to build its outdoor products vertical. It used messaging to educate site visitors on its outdoor offerings, even if phone case shopping initially drew them to the site.
8 Ways to Grow Your Messaging Volume and Drive eCommerce Sales
After your initial messaging rollout, you can look at ways to strategically expand into other segments of your business. Clearly, pushing messaging into other verticals or geographies will expand your chat volume.
But what else can you do to keep your messaging growing? Here are eight proven strategies to apply.
#1: Use Behavioral Targeting
Ideally, your website should offer easy opportunities for customers to connect with online customer service. You can make chat available on every page of your site, but make sure it's not intrusive and doesn't interfere with the shopping experience.
Early on in a messaging implementation, you want to secure measurable ROI. One of the best ways to accomplish this is by offering chat invitations to bottom-of-funnel shoppers. You can use behavioral targeting to identify people who are likely to buy and offering them an opportunity for live chat with a brand expert. Also, you can target likely-to-abandon shoppers to help encourage them to complete a transaction.
Focus on gaining ROI with bottom-of-funnel and/or likely-to-abandon shoppers. You can expand your conversational approach to other groups of visitors and expand your messaging volume.
#2: Offer the Right Respondent, at the Right Time
Today, many companies have a relatively primitive messaging approach that relies exclusively (or nearly so) on chatbots. Yes, bots can offer swift answers to simple questions. But they can never replicate the genuine empathetic connection that can happen in a human-to-human conversation. And they can't handle complicated scenarios when shoppers truly need personalized advice.
At the other end of the spectrum is the option of routing every incoming request to customer support personnel. Often, this leads to an overburdened support team, long wait times for answers, and poor customer experiences.
With an advanced conversational platform, you can offer a mix of respondents--including bots, in-house service professionals, and pre-sales brand experts. That approach lets you cover a comprehensive range of shopper needs, and to respond in the right way, at the right time. It lets you handle increasing volumes of questions from every stage of the shopper journey, from initial research to purchasing and post-sales support.
Another tip: Always give shoppers the opportunity to connect with a human, even if they started out chatting with a bot. Sometimes, customers want to try to self-serve, but find out their need is more complex than originally assumed. Research shows that ⅔ of shoppers appreciate chatting with bots when they know they can connect with a human if needed.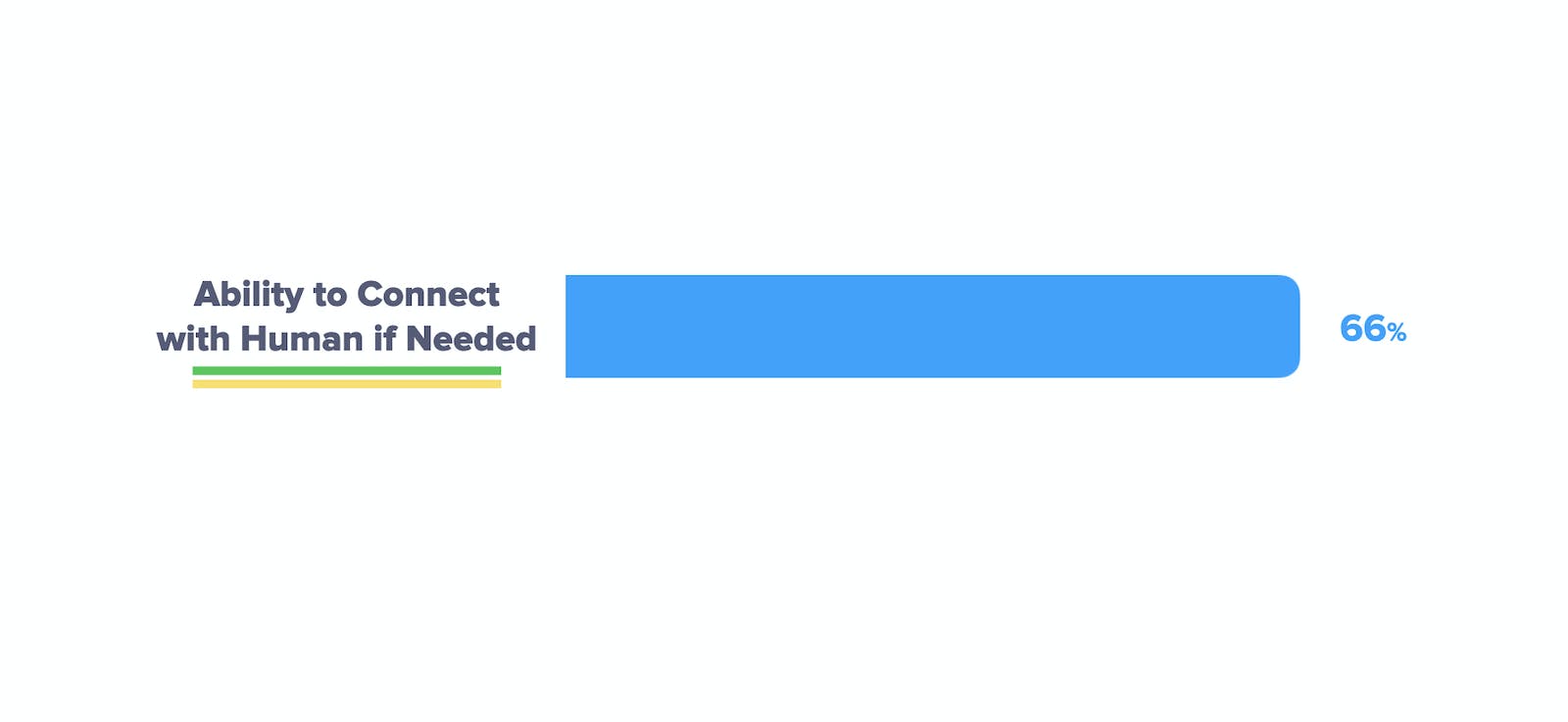 #3: Answer Every Chat Request
One surprising fact about online chat today: A staggering 21% of chat requests go unanswered.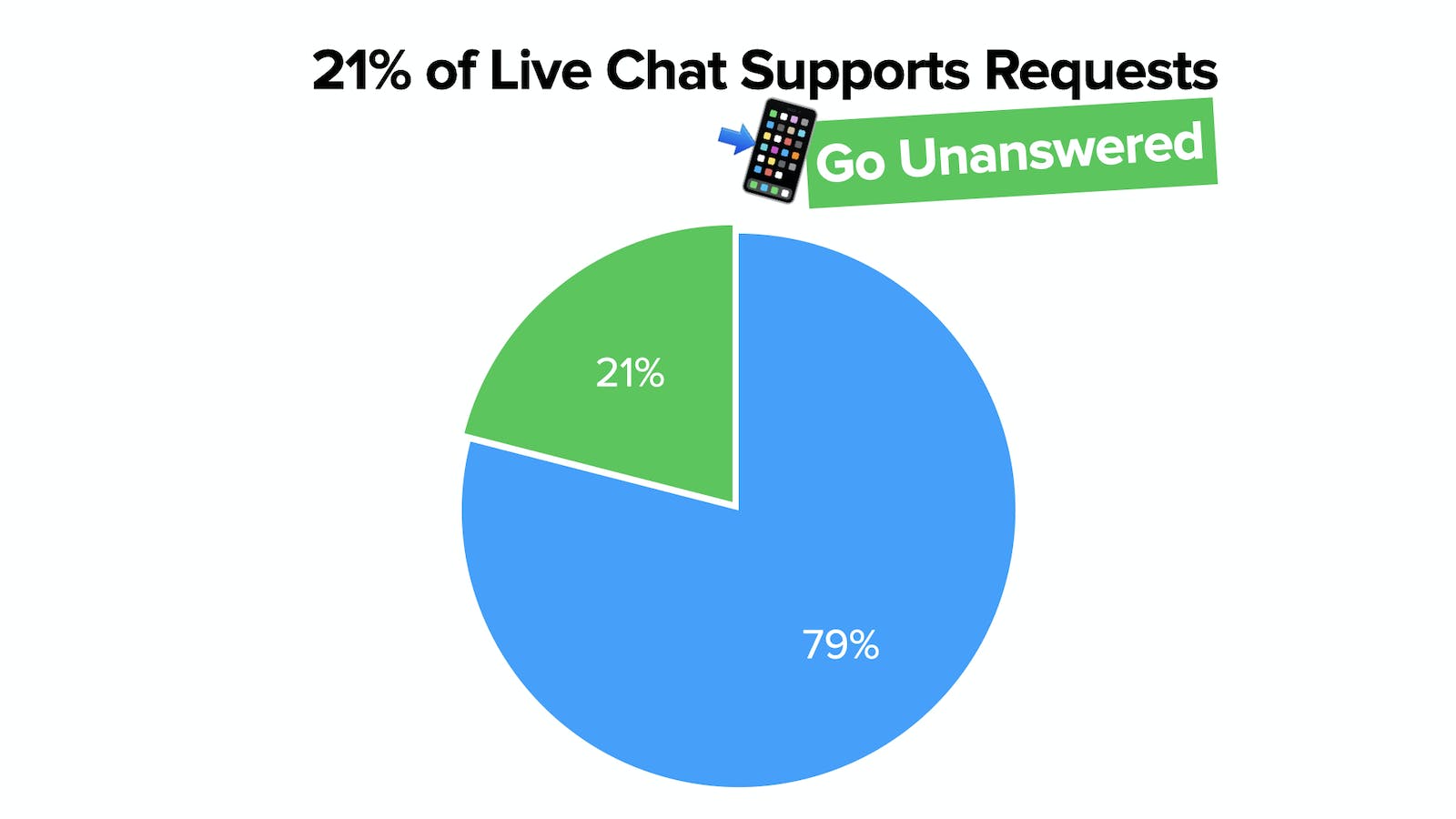 Now, it can be unrealistic to expect 24/7 coverage from day one. But you can set clear expectations about service availability so that customers won't ask to chat and never receive a response. If you can't offer live chat with a human, you can turn it off and make sure customers know that option is not available.
When your chat option is open for business, make sure to answer every incoming request. Using multiple respondents--bot, pre-sales expert, and in-house support--can ensure you have adequate coverage.
Once you can handle your initial hours, you can expand your chat offering. Relying on brand experts for after-hours and weekends can help you reach full-time chat coverage. And that will increase your messaging volume.
#4: Increase Your Response Speed
Another key to a successful messaging implementation is fast response speed. The truth is when shoppers contact you they are looking for a prompt answer to their questions. Even though the average social media response takes hours, you have less than a minute to reply via online chat--or else you'll lose customers' attention.

In fact, immediate availability and speed are two of the top reasons why customers value live chat: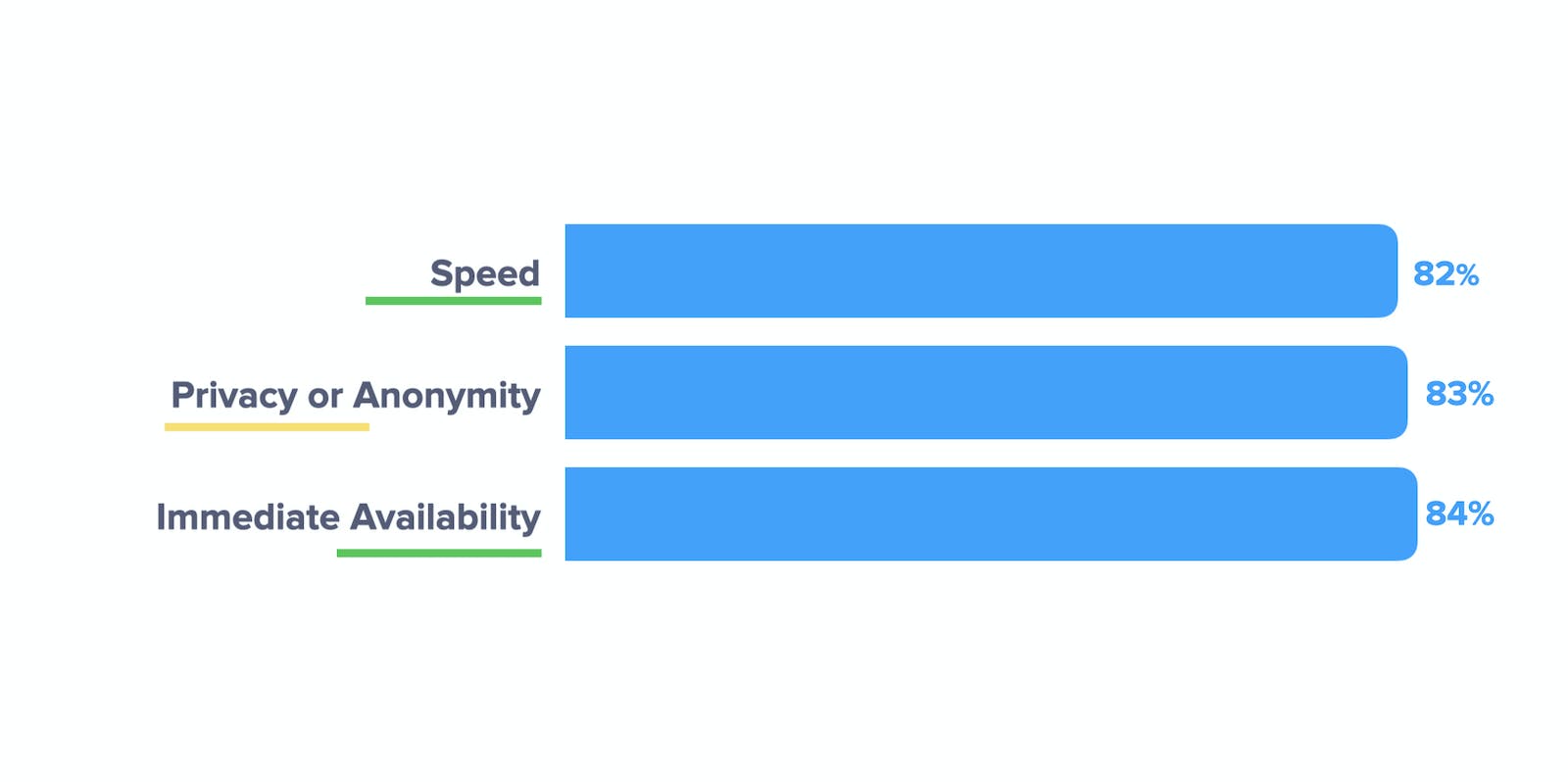 Just how fast do you need to be? One 2019 study found that the average first response time per chat was 45 seconds.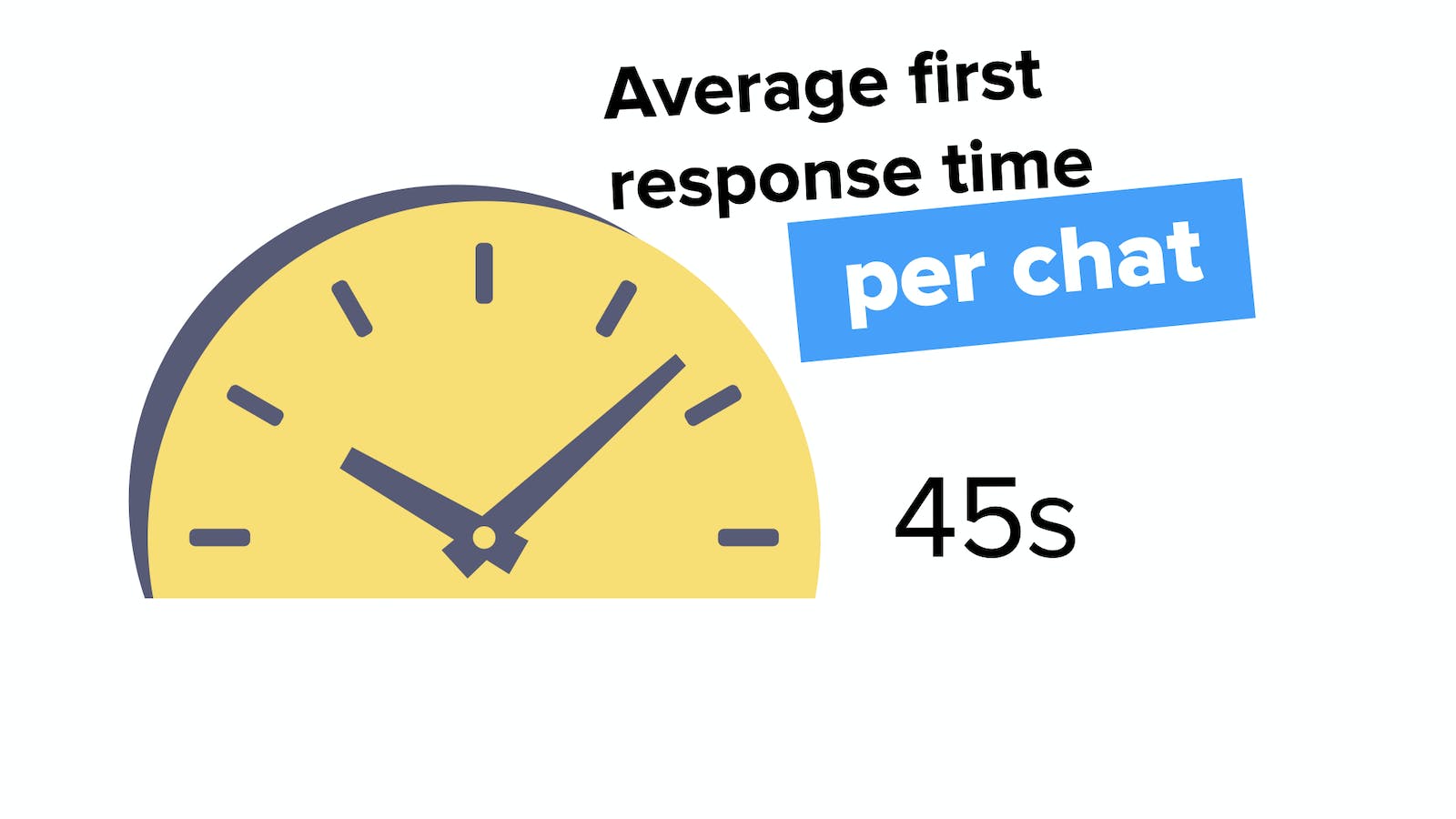 Chances are, you need to exceed that benchmark today. A good goal is to shoot for an initial response in 30 seconds or less.
When customers know that you'll be quick to reply via chat, you'll earn their trust. They'll learn that they can rely on your messaging option and be more inclined to use it in the future. And that will help your messaging volumes grow.
#5: Ensure You Have The Right People at the Right Times
To make the last two strategies a reality, you need the right resources. You can't answer every chat and maximize your efficiency when you are understaffed.
It's no surprise that smaller service teams can quickly get overwhelmed by high numbers of customer inquiries. When teams must handle more contacts each hour, wait times go up and service quality diminishes.
One study found that smaller service teams often shoulder the biggest burdens. Teams with 26-50 agents handle nearly 1,500 contacts per hour, but that number drops to around 600 for teams of 50+ agents. Wait times for the 26-50 person teams averaged 80 seconds but average response time is just over 90 seconds for teams with 50+ agents.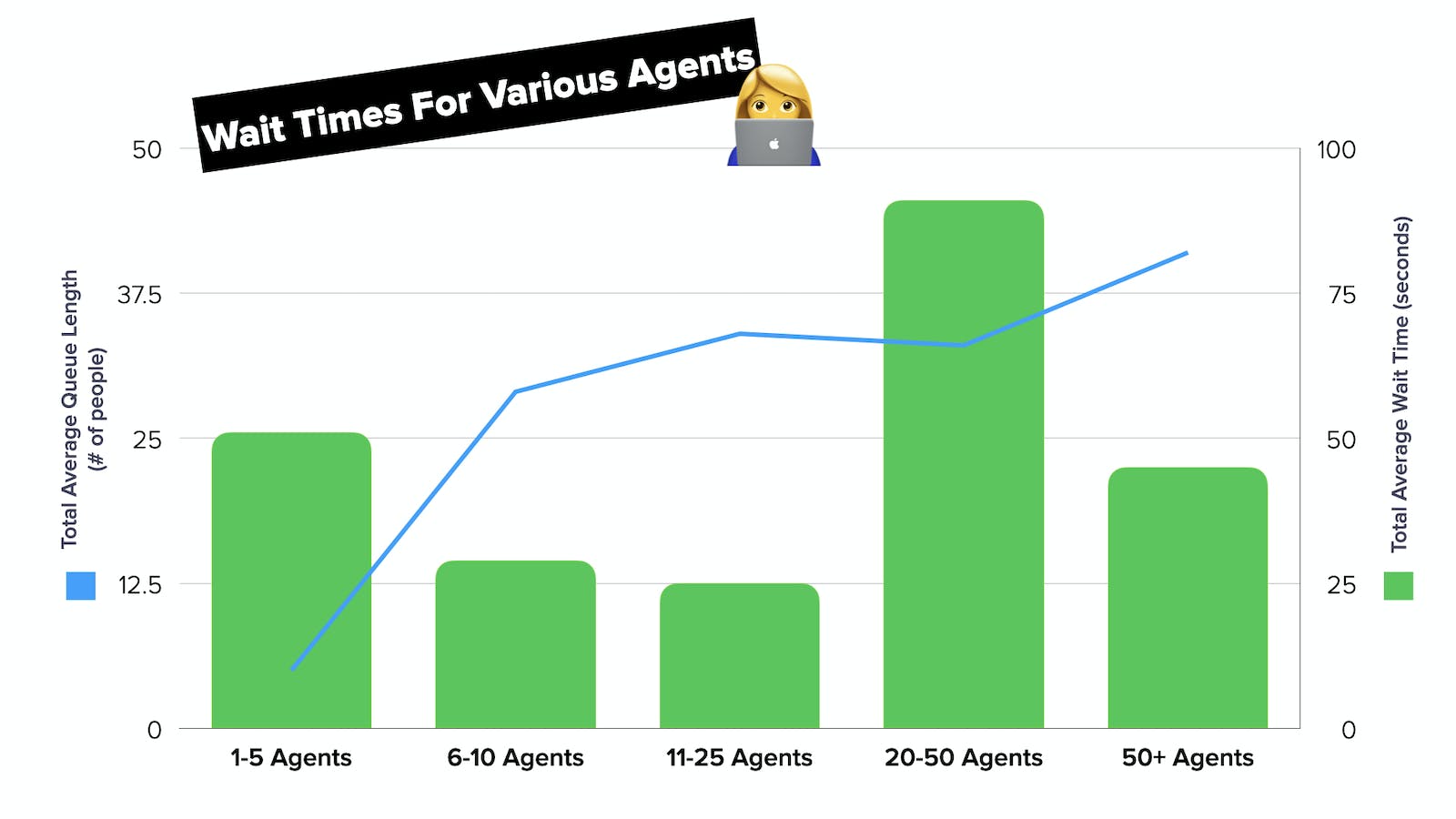 However, service excellence is not all about adding more people. It's about having the right people available at the right times. You may want to deliver 365/24/7 chat--but that may be a long-term goal.
You can start by having an on-demand pool of brand experts that can address customer pre-sales questions during select periods. Maybe you want to extend your hours, support new product launches, or cover seasonal surges.
Once you've launched your messaging initiative, you can study trends and deploy the right mix of people at the right times to meet customer needs.
#6: Go Multi-Channel
With advanced conversational platforms, you aren't limited to a single proprietary way to interact with customers. Instead, you can integrate popular social and messaging applications in a single easy-to-use dashboard for your respondents. That way, you can meet customers where they are, on the channels they prefer.
Consider the potential volume of customers you can reach through these widely used channels:
Knowing which channels your customers use and creating an integrated messaging strategy can help you respond to more messages, more quickly. And that will empower you to expand your messaging volume.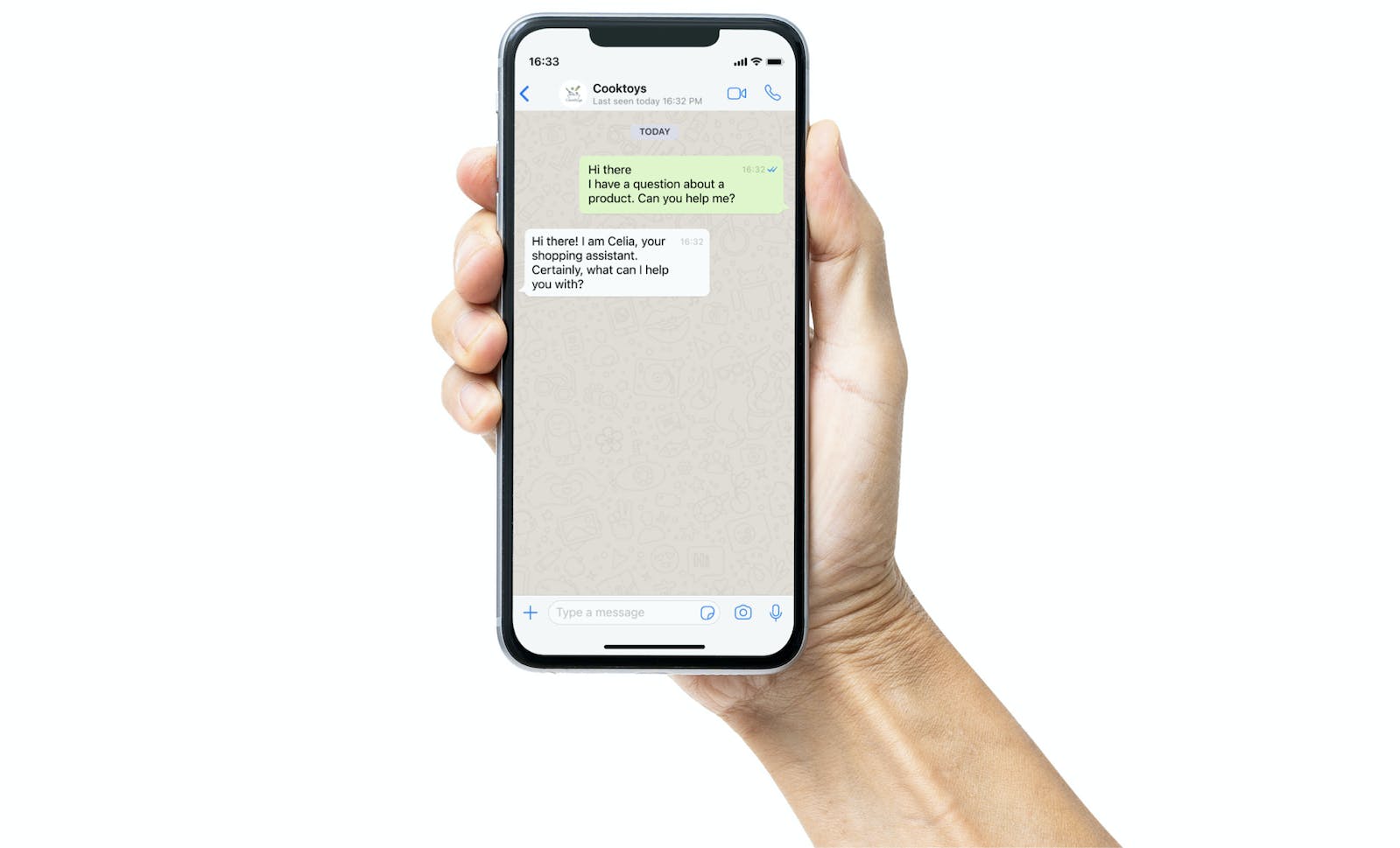 #7: Ask for Feedback on Messaging Experiences--And Use It to Improve
Another surprising chat statistic: Forty-five percent (45%) of companies don't ask for feedback after a chat has ended. Unfortunately, those companies don't know if customers were satisfied with the chat experience. Did they get the information they needed? And how do they feel about their experience with the brand?
A short post-interaction survey can help you keep a pulse on perceptions of the experiences you deliver through messaging. You can use industry-standard metrics--such as Net Promoter Score (NPS) and total customer satisfaction (CSAT). In addition, you can use customer questions. A few good options are:
Do you plan to visit a store after this chat experience?
Would you have called into a contact center if you had not chatted with us?
Using insights gained from customer feedback, you can prioritize improvements--both to the chat offering and to your website. The most robust CX programs are constantly improving based on what they learn from customers.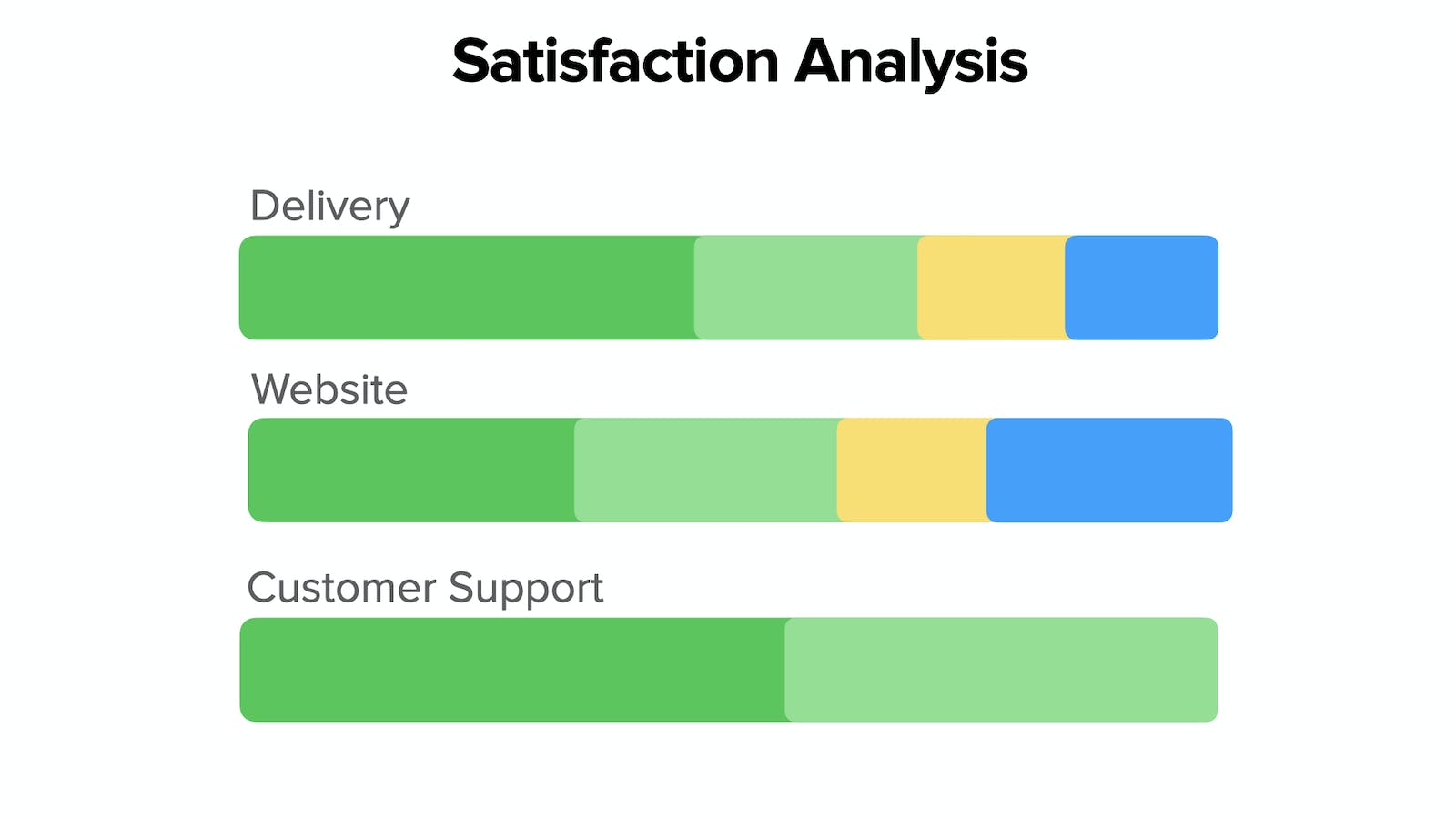 #8: Optimize the Messaging User Experience (UX)
Providing an optimal user experience through messaging can help you grow your chat volume. The more you know about your users, the better you can fine-tune the messaging interface for your needs.
For example, you should know age and demographics to understand how tech-savvy your target audience is likely to be. Make sure you offer streamlined interfaces, uncluttered by blocks of text that are difficult to read. Ensure links or buttons that guide actions are clear and tell the user exactly what to expect when clicked.
Keep in mind that most users won't accept your invitation to chat--and that's okay. Small changes that lead to incremental upticks in chat initiation can have a huge impact on message volumes. And the more opportunities you have to talk to shoppers, the more likely you are to influence a sale and drive up revenues.
Messaging Is a Must for Every Retailer
By now, retailers have learned that they need to capitalize on this digital momentum to stay relevant with consumers. The events of 2020 made that clear. Online shopping became a lifeline for people who had to comply with stay-at-home precautions due to the pandemic. For many people, the forays into new online shopping options introduced them to new retailers and showed them just how convenient digital buying can be. You can capitalize on this emerging preference for online buying and drive eCommerce sales.
As they gained more experience with online shopping, people are likely to have encountered retailers who offer some type of chat. Maybe they encountered a bot and got stuck in a loop of repeated replies but no real answers. Or maybe shoppers had the opposite experience: An efficient, personalized experience with a human which made them feel heard and valued.
Today, having a live messaging option on your website isn't a novelty--it's fast becoming the norm. Shoppers have more than likely tried out chat at least once on a retail website. And they'll be quick to judge you if you offer a sub-par, bot-centric experience.
After the turmoil of the recent pandemic, people are looking for more humanity from brands. Yes, they want to take advantage of the convenience of digital. But they want more. They want to be treated as people, not numbers. And, with all the brands competing for consumers' attention, you can stand out by delivering a truly personalized, human experience.
Conversation is the clear next step for every brand. Whether you're a multi-national legacy brand or a promising digitally-native upstart, you need a messaging option for your customers. Start small and focus on the highest potential opportunities to deploy chat on your website. Then, focus on growth. Seek feedback, study trends, and expand over time. Use our eight strategies to increase your messaging volume over time.
As you're messaging volume grows, you'll gain a widespread reputation as a service-oriented company. You'll secure repeat business, referrals from happy customers, and watch your revenue climb.