How Retailers are Moving to a Freelance Gig Economy Model for Their Online Customer Support
2min read - iAdvize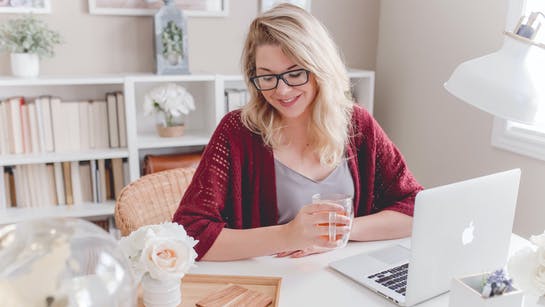 Ecommerce is booming! Last year saw a rapid and accelerated digital transformation with a record 30% increase in online shopping, and it isn't stopping. But with Amazon taking a lion's share of this growth, how can independent retailers and brands stay ahead of the competition?
One new business model that has developed recently is for retailers to integrate independent product experts into their live chat system on a freelance gig model basis similar to Uber. These freelance product experts work from home, choosing their own hours and are only paid for every customer support session they participate in and in turn get a % of any sales they help convert.
For example, when someone is working on a home improvement project is shopping on Lowe's website, AI is used to determine how serious the shopper is and if they are deemed a serious shopper, a pop up will appear which will offer them the opportunity to connect with an independent home improvement expert who can advise them on which products are best to buy given their budget and needs. This hands on personal service not only increases conversions and AOV but also dramatically increases the likelihood of that consumer to return to that ecommerce website which integrates humans into its digital shopping experience.
Ecommerce never sleeps but customer support demand can waver throughout the day / year. Having a full time support staff on standby can be expensive - particularly if there is no demand for the support at a particular time. So using the freelance gig model means the retailers can have a team available 24/7 to help convert and upsell serious shoppers on their website without having to pay full time wages.
This type of freelance gig expert model is more suited to some ecommerce business types than others e.g. home improvement, electronics, beauty products, sporting goods and hobbies etc. People who are experts in these areas can now work from home, choosing their own hours when they want to jump onto the system and help customers looking to buy. The independent experts earn on average $600 a week working on behalf of specific or multiple retailers.
This new type of business model means that the retailer can offer superior customer service and integrate the digital and live human experience online without the expensive overheads of full time, 24/7 ecommerce sales support staff.
AI, Machine Learning, and Customer Intent
One of the hottest new topics in ecommerce right now is understanding customer intent. One of the most frustrating parts of owning an ecommerce website is that only 17% of people visiting a website have a serious intent to actually buy anything. But thanks to the wonders of AI and Machine learning, now technology can identify which customers on a website at any time show the signs of seriously shopping so that retailers can hone in on offering these shoppers a pop up which offers real life customer support to close the sale and or upsell more products.
This is an important component in this new type of model because it is a waste of time and resources to provide this very high level customer real life customer support to customers who have no intent to actually buy anything.
And one more piece to this puzzle is that AI and Machine learning can now analyze all the live chat conversations that occur between the customers and experts to understand their customers better and identify which are the most common questions customers have around a product. The retailer can then automate these questions via chatbots or include this information on the product page to become less labor intensive. Ultimately, the more the system whittles out browsers versus serious shoppers and can automate answers for those who are just browsing - the better it is for both the retailer and freelancers.