Generative AI: A Shift in the Global Conversational Paradigm
2min read - Julien Hervouet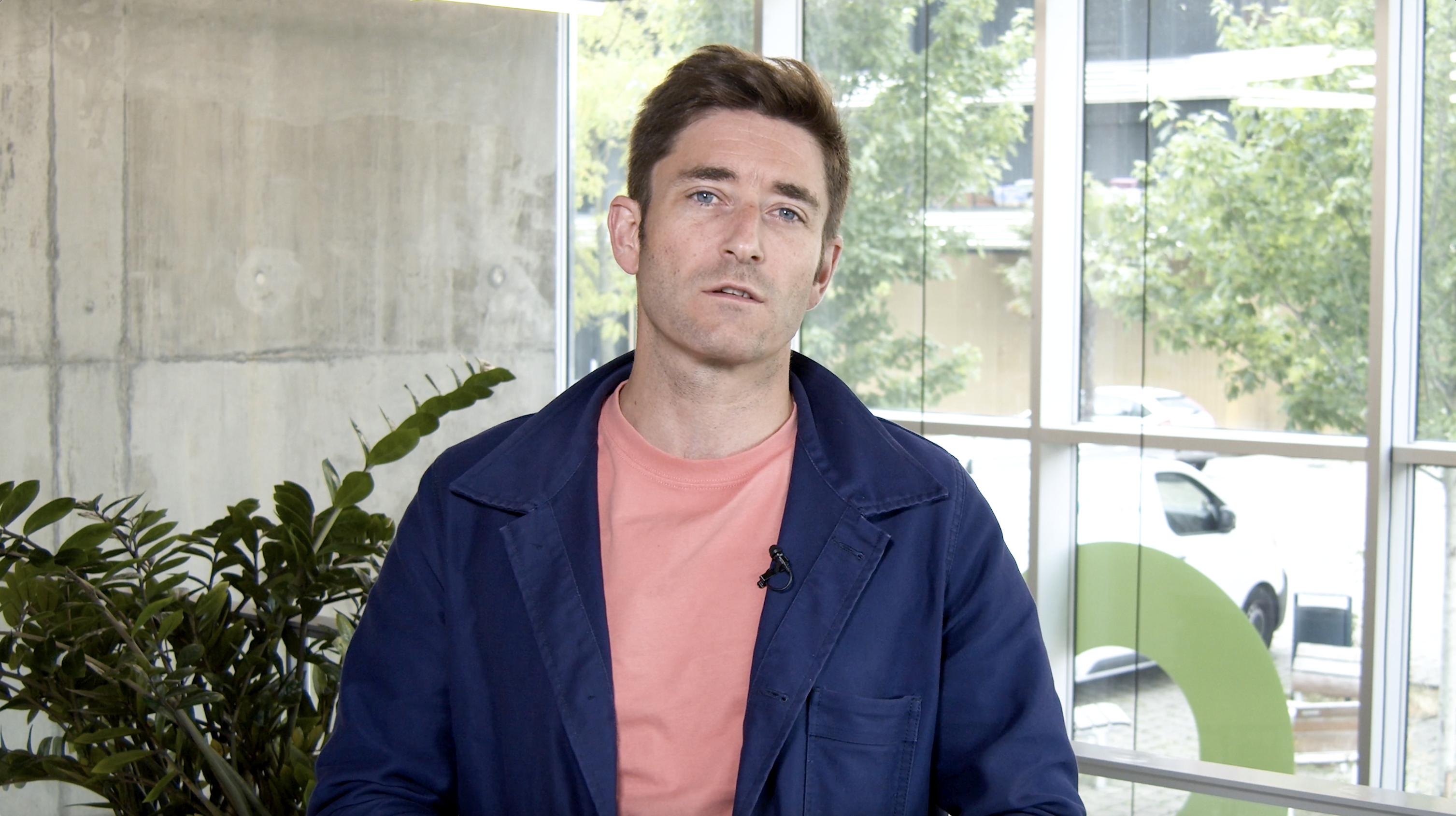 While it might not be a true technological revolution, it's definitely an adoption one. For the first time in the history of artificial intelligence (AI), adoption is consumer-driven rather than being pushed by businesses or driven by economic goals.
Its numerous and varied capabilities create the necessary 'wow' effect that spurs massive and rapid adoption. The more than 100 million Open AI users signifies a record-breaking adoption rate in the tech industry. Giants of the digital world have engaged in fierce competition, repositioning their strategic investments, and making generative AI their top priority.
Generative AI will forever change our professional lives and ways of working by augmenting our capabilities. It's already a game-changer in the conversational space, impacting the roles of agents right now. Generative AI holds the promise of enhancing our creativity and efficiency, revolutionizing problem-solving and multitasking. It will allow us to reimagine existing systems and foster a new culture of innovation.
As a conversational pioneer and a global leader, iAdvize enables businesses to enter a new era of conversational AI. Our mission is to make brands conversational. Generative AI now allows brands to achieve this transformation at hyper-scale.
With Great Power Comes Great Responsibility
With millions of people interacting with them, the limitations of large language models (LLMs) are apparent.
Early this year, I tested the capacity of ChatGPT to answer real customer pre-sales questions based on real product information and knowledge agents have access to. In 80% of cases, the answers provided by the generative AI model were correct, and 10% of the time they were even better than what was initially provided by the agent. However, in the remaining 10% of instances, the answers were highly problematic, providing false information. In these instances, the answers were a result of the infamous "hallucination" inherent to the model that's designed to statistically generate an answer regardless of its correctness.
Risk can also be very high regarding customer data privacy, as we've recently seen major data leak issues due to information shared with large models.
In other words, LLMs as a stand-alone model are not business ready for customer-facing conversational interaction.
Businesses need trusted generative AI apps that use and protect private data while harnessing LLMs to deliver 10x productivity.
The good news is, we've spent the past several months deeply analyzing the limitations of LLMs to address them and make generative AI business-ready through our conversational platform.
We're Proud To Introduce iAdvize Trusted Generative AI
We're making conversational generative AI ready for business, enabling brands to join the conversational transformation and provide untapped conversational experiences at scale.
Connected
The iAdvize Conversational Platform integrates generative AI capabilities with business data ecosystems to provide highly accurate and customized experiences. It works across touchpoints to create an omnichannel experience and drastically augments respondents, increasing productivity and enabling human escalation.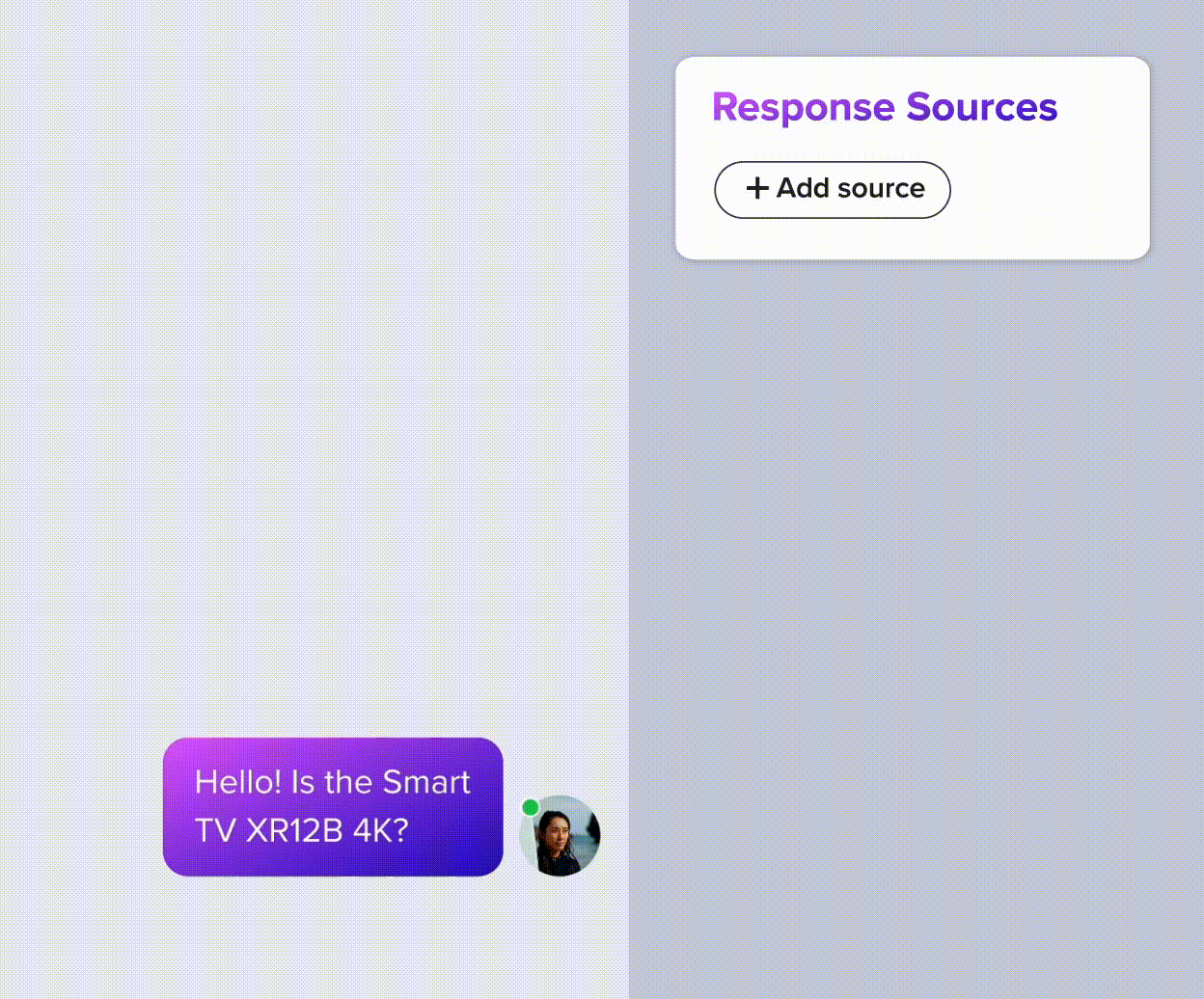 Compliant
Our Generative AI Safety approach allows for the implementation of regional laws and your internal policies, ensuring strict adherence to internal business compliance and guaranteeing stringent customer data privacy controls.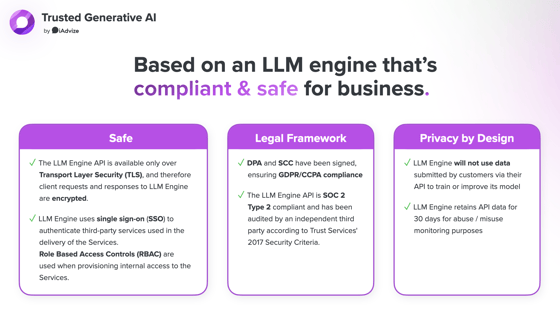 Controlled
Our Conversational Monitoring and Insight capabilities allow businesses to fully monitor and control the quality of the conversational generative AI experience for both customers and employees, ensuring adherence to policy controls and more. Our new analytics capabilities enable brands to continuously assess economic impacts and return on investment.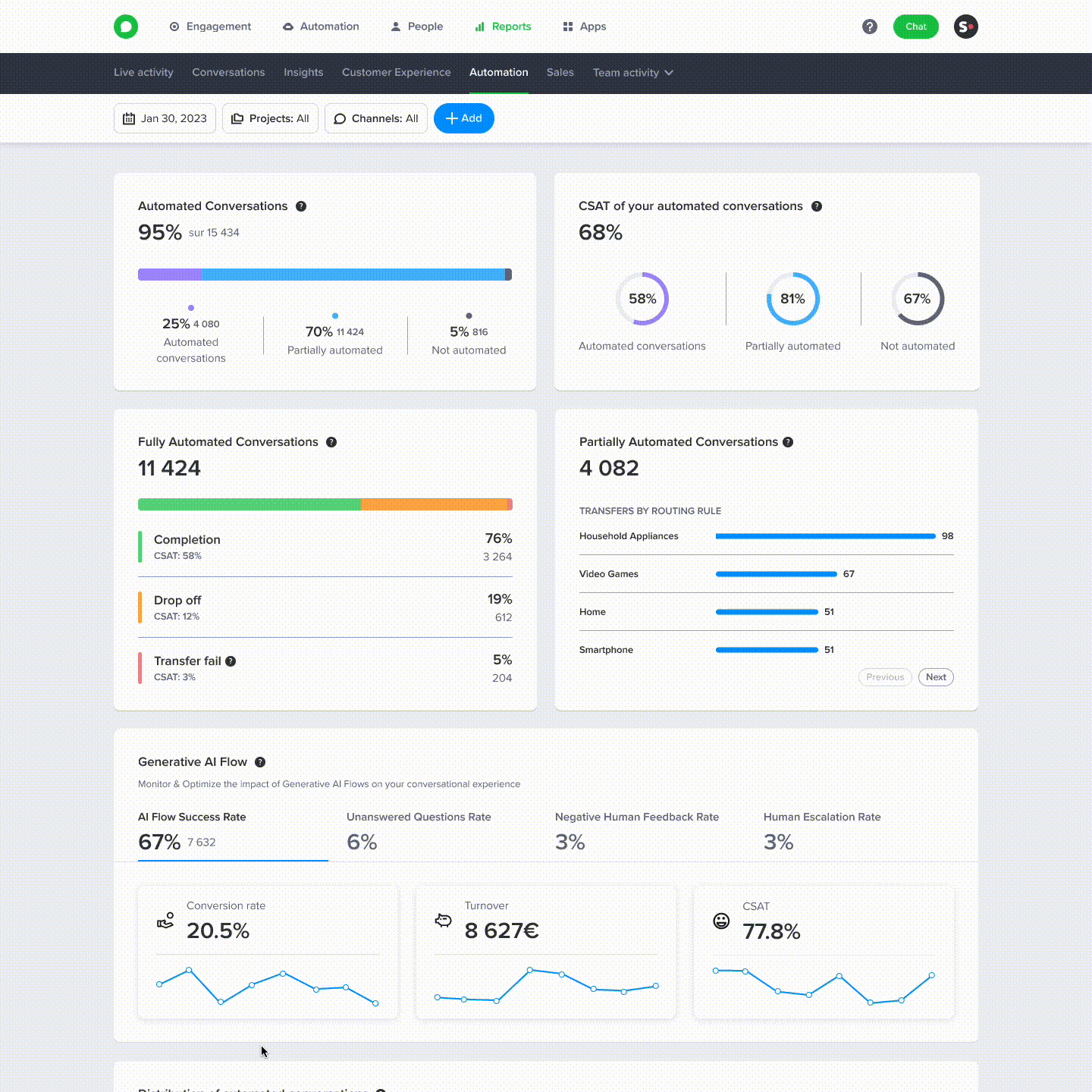 Finally, The Conversational Commerce AI Promise Is Here
Our initial customer deployments reveal the massive potential of conversational AI in commerce.
We're delivering 3 copilots:
1. A shopper's co-pilot to make shopping 10x easier
2. An agent co-pilot that makes agents 10x more productive
3. An analyst co-pilot that makes your e-commerce operation 10x more agile