Why call on an expert community in times of crisis?
4min read - iAdvize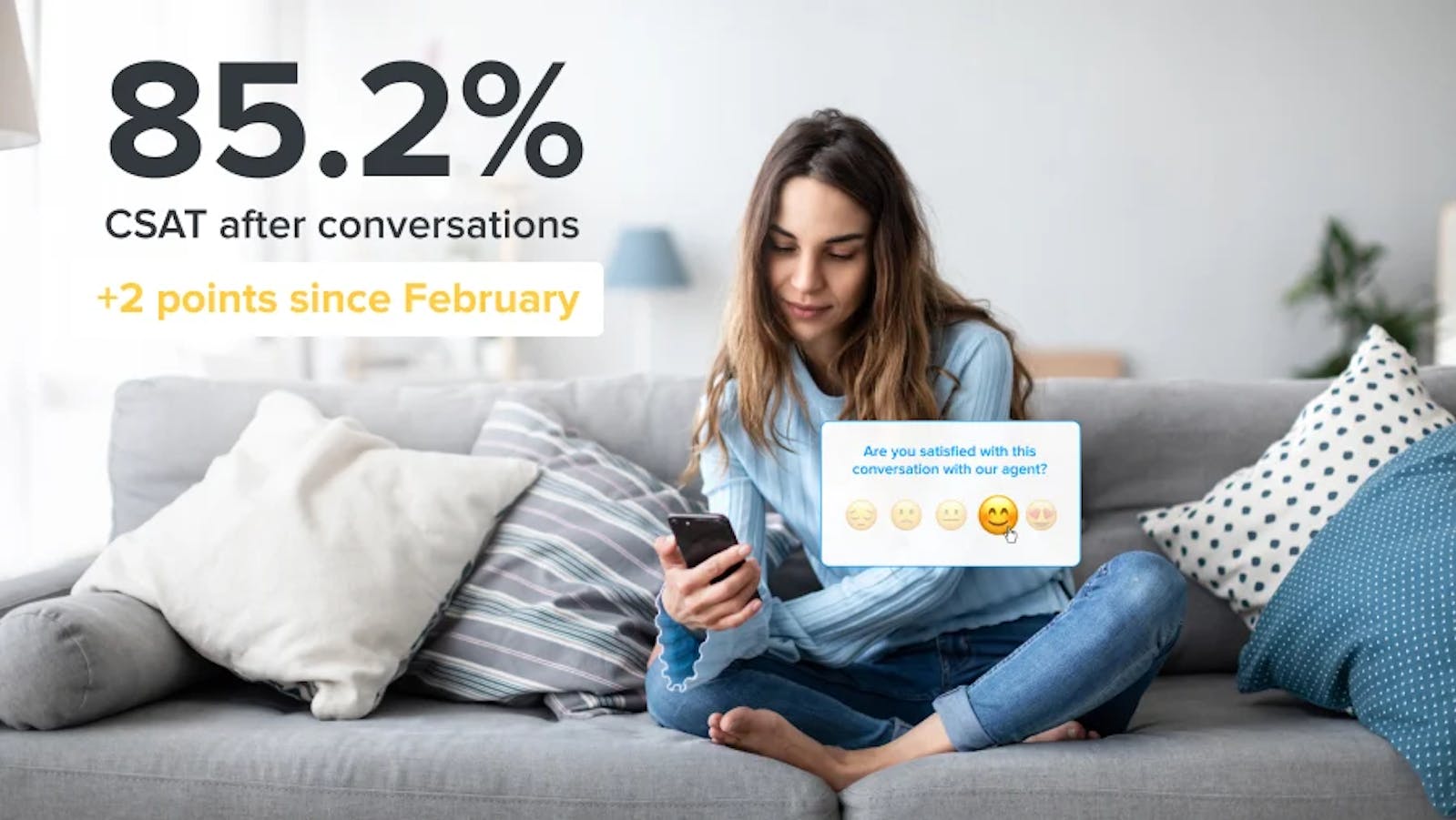 95% of global consumers said good customer service is an important influencer of their brand loyalty* At a time when a large part of economic activity is moving online, offering 24/7 digital assistance and quality support can make all the difference.
These are the challenges that online communities are responding to. The massive use of social networks has fostered the growth of peer-to-peer advice, and consumers are now turning more to other consumers for guidance in their purchases. The saying "If you do what you love, you'll never have to work a day in your life" applies to the members of online communities that are passionate about a subject or a brand universe and are more likely to extend their hours of availability to guide their peers. Complementing professional advisers, they help deliver a truly differentiating customer experience.
Independent experts of the ibbü community are available around the clock to guide customers of their favorite brands, by messaging via iAdvize. Empowered by this flexibility, communities of freelance specialists deliver a concrete crisis management solution for brand
1. A community mobilized
Since 2016, the independent experts in the ibbü community have been available 24/7 to assists visitors with their favorite brands via messaging with iAdvize. Empowered by this flexibility, communities of freelance specialists deliver a concrete crisis management solution for brand.
Rapidly deployed missions to handle large volumes of queries
The ibbü community is made up of enthusiasts who are available on-demand, providing a rapid flow of experts to companies. iAdvize selects ibbü experts based on their passion and knowledge, trains them in the use of the conversational platform, and trains the community on a daily basis. Launching a mission, or expanding a community from the existing pool of experts is a simple process for any business.

This is a strategy which allows brands to quickly adjust to the consequences of this health crisis. Thus, the number of experts created on the iAdvize platform multiplied by three in March 2020 compared to in January 2020. The curve below represents the weekly number of experts who conducted their first chat. From the week of March 16th, 2020 the number of ibbü experts advising clients for the first time proved higher than the highest levels of activity observed during sales. We observed a spike in the week of March 30th, registering 3x the amount of new, active experts compared to the week of January 6th, 2020.
As a result, the weekly volumes of online conversations handled by ibbü experts had never been higher, as shown in the mapping below. In our French, Italian, Spanish, American and German markets, the number of conversations per week increased from +24 to +275% between the beginning of March and mid-April 2020 (+65% globally).
Experts available remotely, 24/7
Trained to answer visitors' questions on the conversational platform via the iAdvize mobile application or on the desktop, ibbü experts carry out their missions remotely. The COVID lockdown, thus had no impact on their usage. For these freelancers, online consulting on the brands' websites is a complementary activity that they carry out in their free time: during the day, but also in the evenings and throughout the weekend, when the sites experience peak traffic. Calling on this community of experts is a strategy for brands to counter any potential missed opportunities to engage, assist and convert visitors.
Authentic, human assistance leading to customer satisfaction
In response to the many concerns buyers might have about the deployment of expert communities performing online consulting reassures and satisfies customers. On our platform, the satisfaction rate (CSAT) generated by ibbü experts has continued to increase despite the crisis: the satisfaction rate after conversations rose from 83.4% in February 2020 to 84.8% in March of the same year, reaching an average of 85.2% the following April.
Why?
This positive result can be explained first of all, by the human contact offered by the community: 75% of consumers would like more human interaction with the brands**
The experts were then made aware of the need to redouble their empathy and instructional skills in this particular context, and trained to offer tailored support;
Finally, these independent enthusiasts offer authentic advice to visitors, a key advantage over the more traditional experience provided by brands.
A positive impact on sales
A "Total economic impact" study conducted by Forrester on a European online shopping site found an average conversion rate of 13% for buyers advised by an online expert, compared to an average rate of 4% for visitors not engaged by chat. It also reported a 12% higher expenditure after conversations. Conversion rates after chats with ibbü experts continued to increase from the beginning of the pandemic, seeing a peak of more than 20% at the end of March 2020.
2. Calling on expert communities to strengthen your conversational strategy: customer case studies
Does this item run large? What will the delivery time be if I order now? These are busy times for some of our clients in the consumer products industry. Maintaining support at the point of purchase is crucial for providing the same quality of advice as they do in-store: engaging visitors, converting them, and building loyalty. The ibbü community is the perfect response to this issue, as demonstrated by several customer cases.

For one eCommerce site that was experiencing a sharp increase in activity, in less than a week we selected and deployed more than one hundred ibbü experts to assist visitors with their purchases and free professional agents from the influx of online requests. See the results in our infographics:
In the DIY sector, one e-merchant reinforced its support for visitors while in quarantine, with a page dedicated to online advice. This community of DIY enthusiasts, usually reachable via the iAdvize chat located on different pages of the company's site, are also present on this specific help page dedicated to repairs. In addition to upselling, this premium support generates a superior customer experience, a source of loyalty cultivation in the aftermath of the crisis.

One of our customers in the high-tech sector saw a five-fold increase in the volume of online conversations held by ibbü experts in the US market, between early March and mid-Apri 2020l. Motivated to assist and guide online shoppers, this community of enthusiasts continues to register a customer satisfaction rate (CSAT) of over 80%.

Sources :
*Microsoft, State of global customer service report 2018, 2019
**PwC, Experience is Everything: Here's How To Get It Right, 2018
***Forrester Consulting, The Total Economic ImpactTM Of ibbü By iAdvize, 2019