Augmented Intelligence by iAdvize
2min read - Martin Colas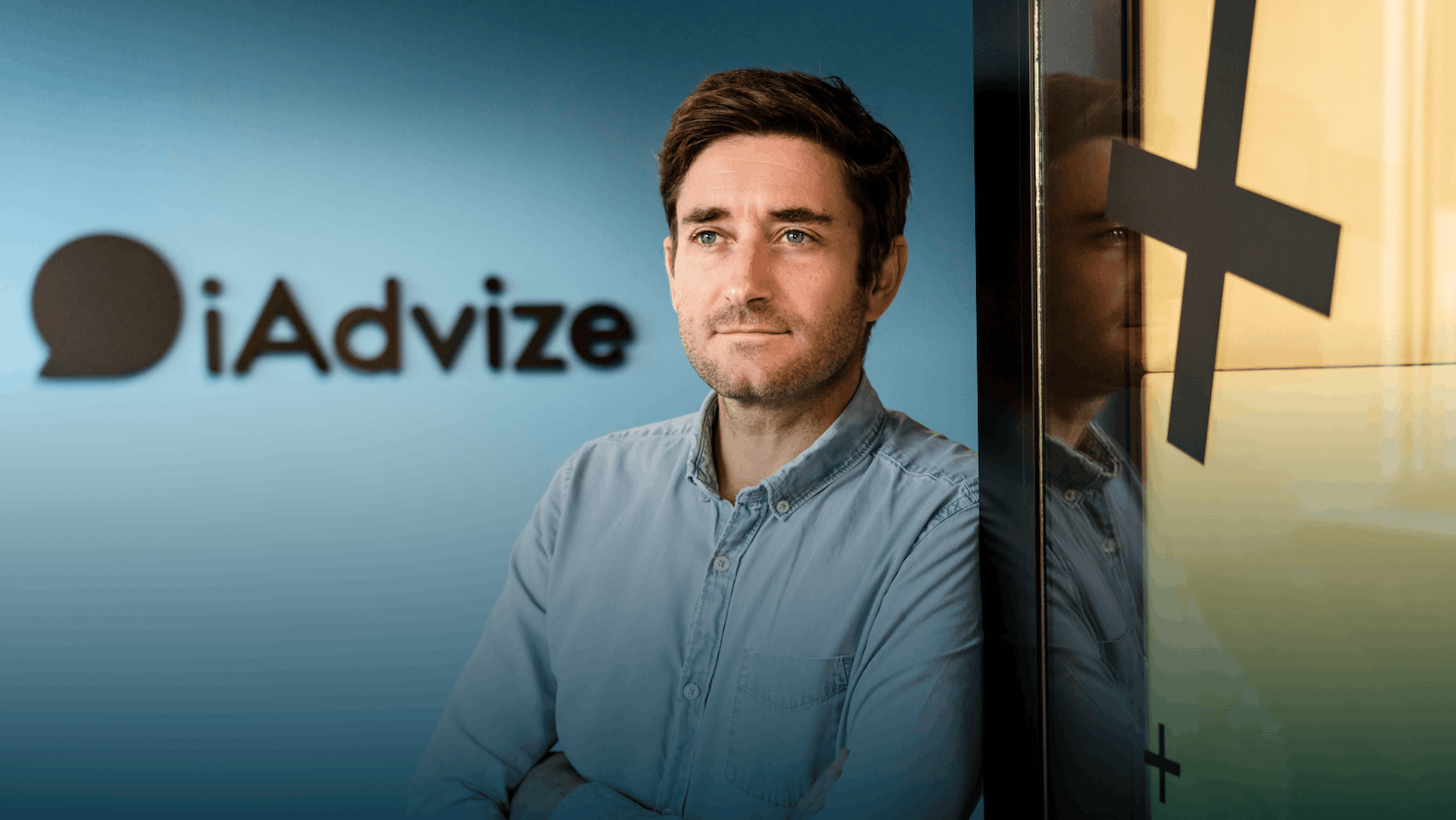 How AI and Human enhance one another to preserve the quality of conversational experience on a large scale
The time of uncertainty we are going through is an absolute test for our organizations. We are all experiencing a moment of truth that forces us to be very agile. I am convinced that both collectively and individually, we will emerge stronger from this period.
Early in the crisis, we were anticipating an acceleration in the digitization of business, but it's actually a revolution. In just 10 weeks, the share of e-commerce in the United States experienced the equivalent of the last 10 years' growth! With a 27% penetration rate reached in a few weeks, e-commerce has become a fully-fledged consumer habit.
It's a revolution in usage. A milestone has been reached. And there is no going back.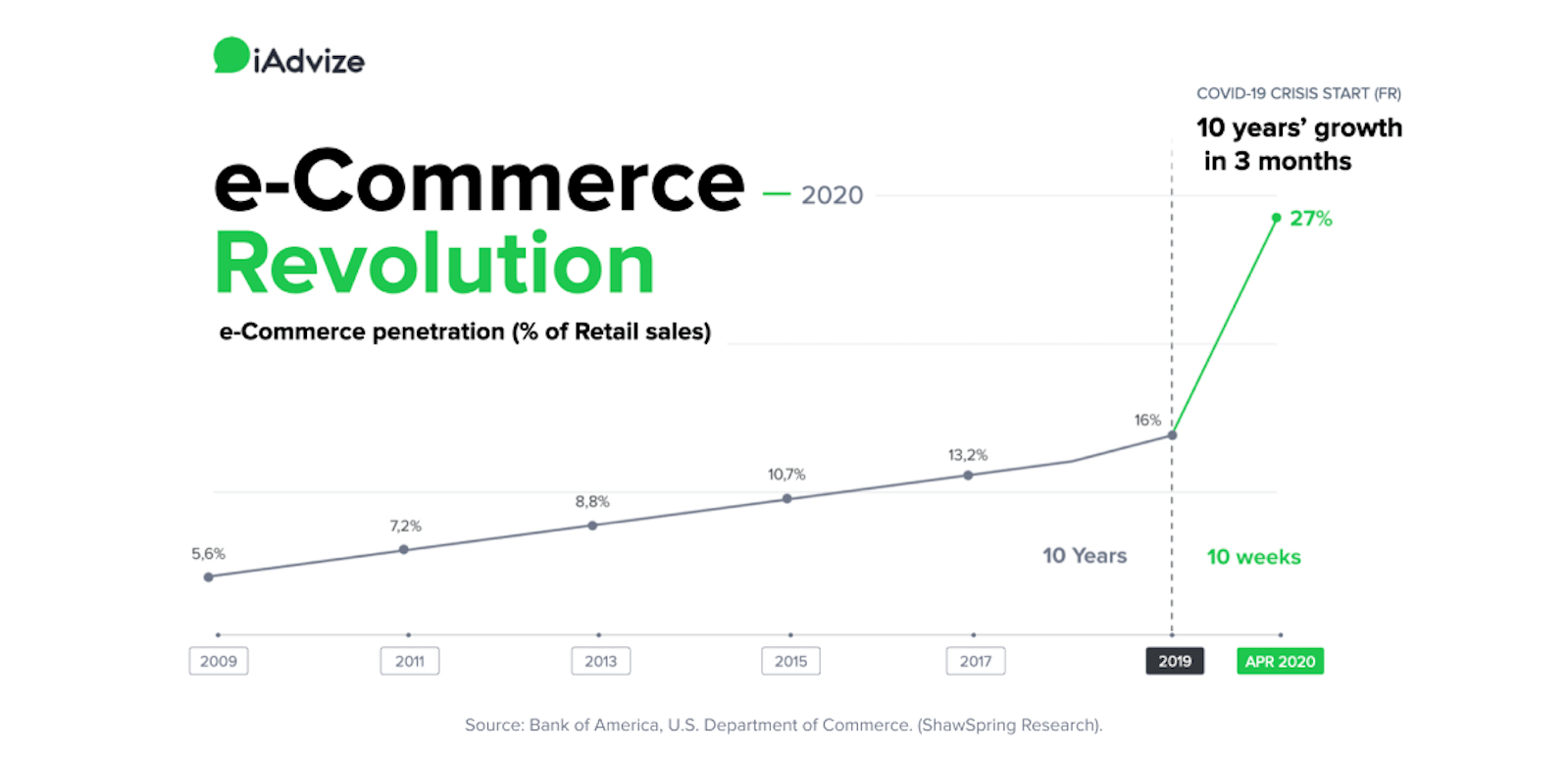 Our economy is based on human interactions
This crisis made us all realize that the economy relies on human interactions. As digitized as our societies are, consumers, like all human beings, need to interact with their peers.
Videoconferencing and messaging were never used as much as they were during the pandemic. With its 5 billion users, messaging, which was already part of our daily lives, has seen a 50% increase in usage. Globally, more than 40 million messages are exchanged every minute.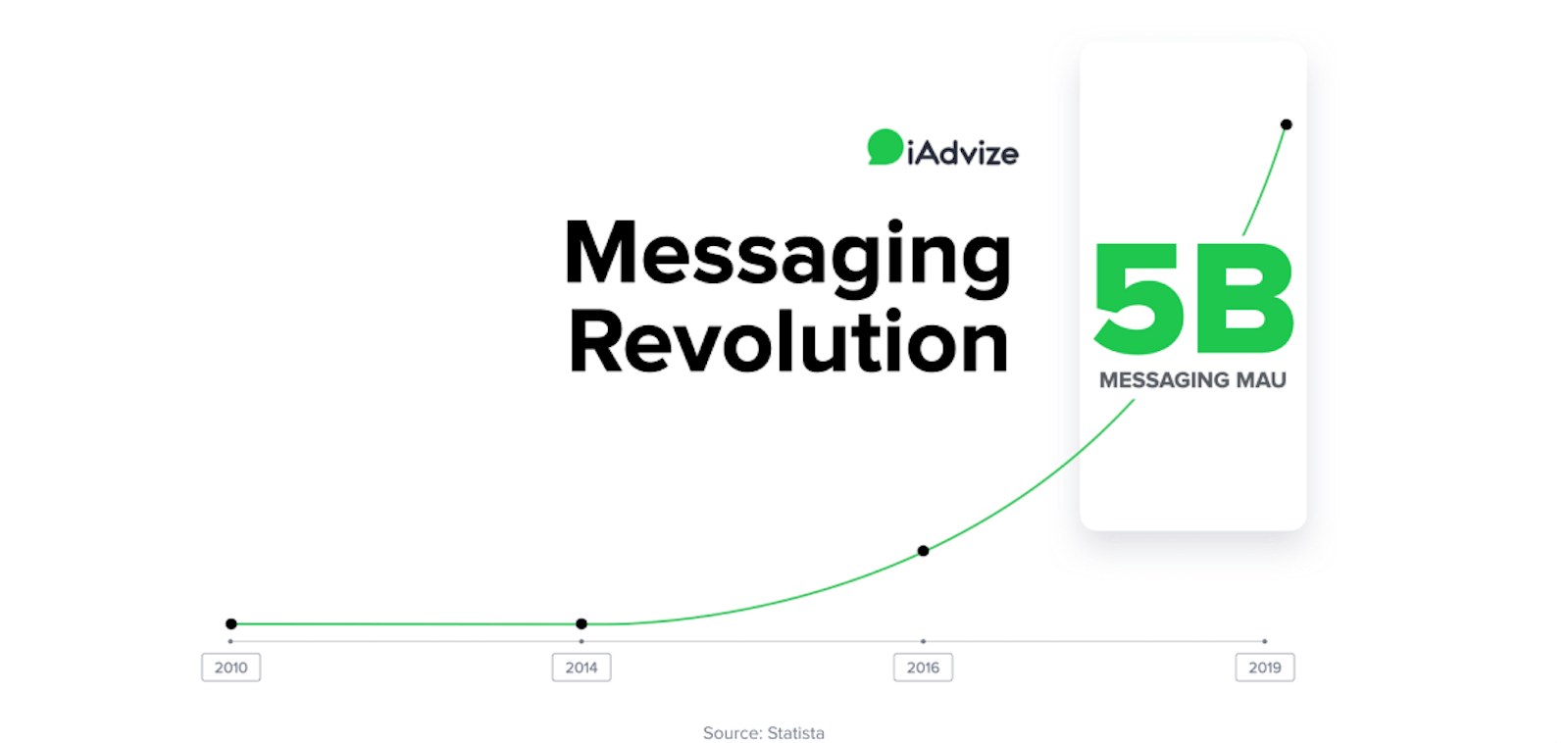 Companies around the world are investing massively in the digitization of sales; and to replicate the richness of customer experience in stores, they are maintaining the conversation with their customers online, thanks to messaging.
This period was of a rare intensity for us; we've surpassed all the records from the last 10 years with a 50% growth in usage. Consumers were looking for real conversations and interactions to gather information on products or services, while also accounting for their specific situation and context.
Conversational commerce is now a reality.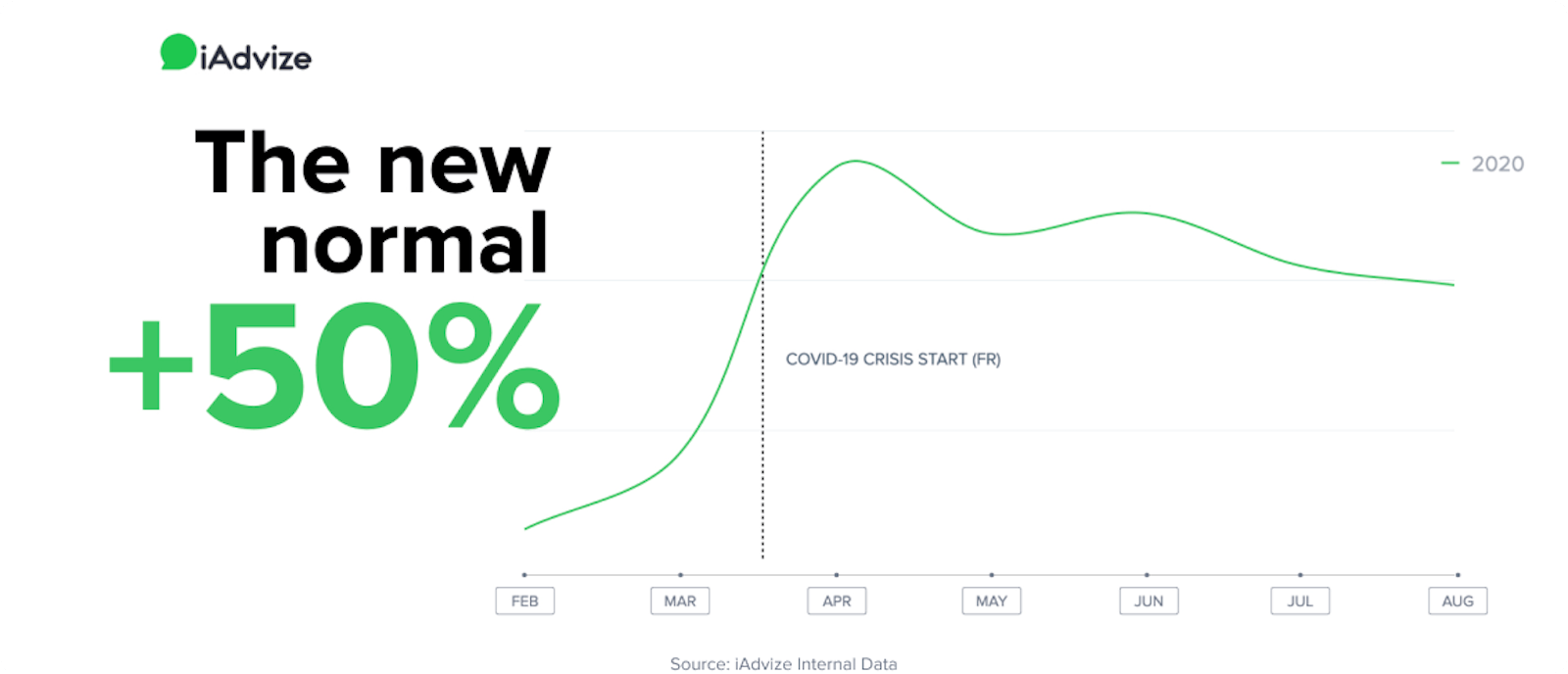 AI has not delivered on its promise
By now you understand that your ability to differentiate no longer relies on deploying new technology: messaging is a standard.
Differentiation now depends on the quality of the conversational experience you offer your customers.
This conversational experience will have to take place on a large scale and it will have to meet your financial challenges.
In order to manage this dual challenge of scalability and profitability, companies have turned massively to automation capacity offered by Artificial Intelligence. In recent years, e-commerce websites have entrusted their customer support to AI-driven chatbots in order to manage costs.
But the great comeback of chatbots in 2017 is ending with an ambiguous conclusion.
Productivity gains have unfortunately come at the expense of customer experience, leading two-thirds of consumers to no longer trust chatbots.
Why is that? Because too many robots have been deployed to deal with complex customer issues where human interaction remains the most appropriate.

Yet analysts agree that chatbots are only suited for basic issues and tasks.
Furthermore, while at first glance the cost per contact seems to be largely optimized, hidden costs remain significant. Beyond the obvious destruction of value associated with a mediocre customer experience, 80% of the time spent on deploying a chatbot is related to training, configuration, and maintenance of Artificial Intelligence.
The promise of a qualitative conversational experience on a large scale has not been delivered.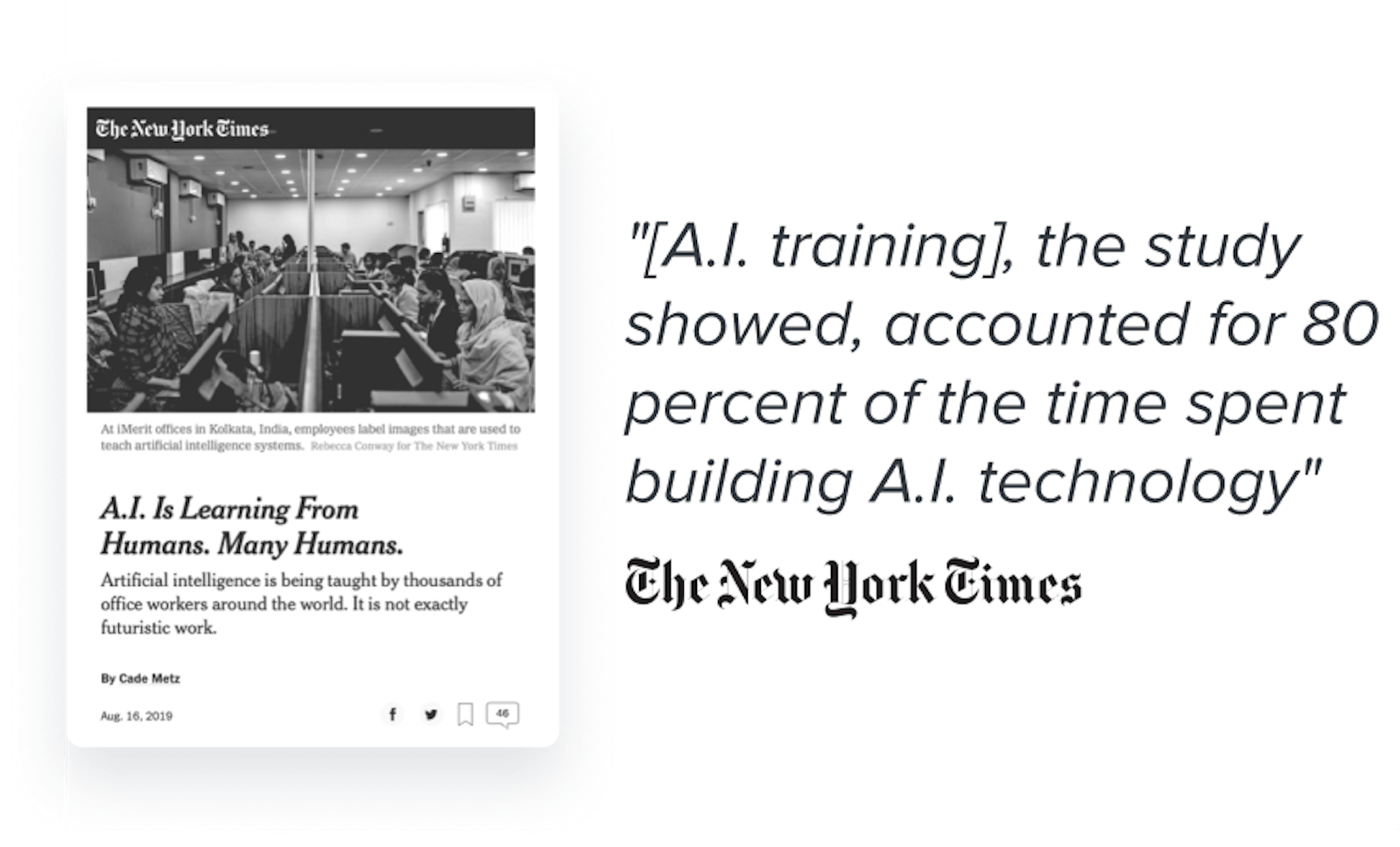 AI as Augmented Intelligence
Offering a large-scale conversational experience without sacrificing either the quality of your experience or the trust you've built with your customers is an exciting challenge for us at iAdvize.
Today we want to take up this challenge and deliver on the initial promise.
We believe that the solution is not AI as Artificial Intelligence but AI as Augmented Intelligence.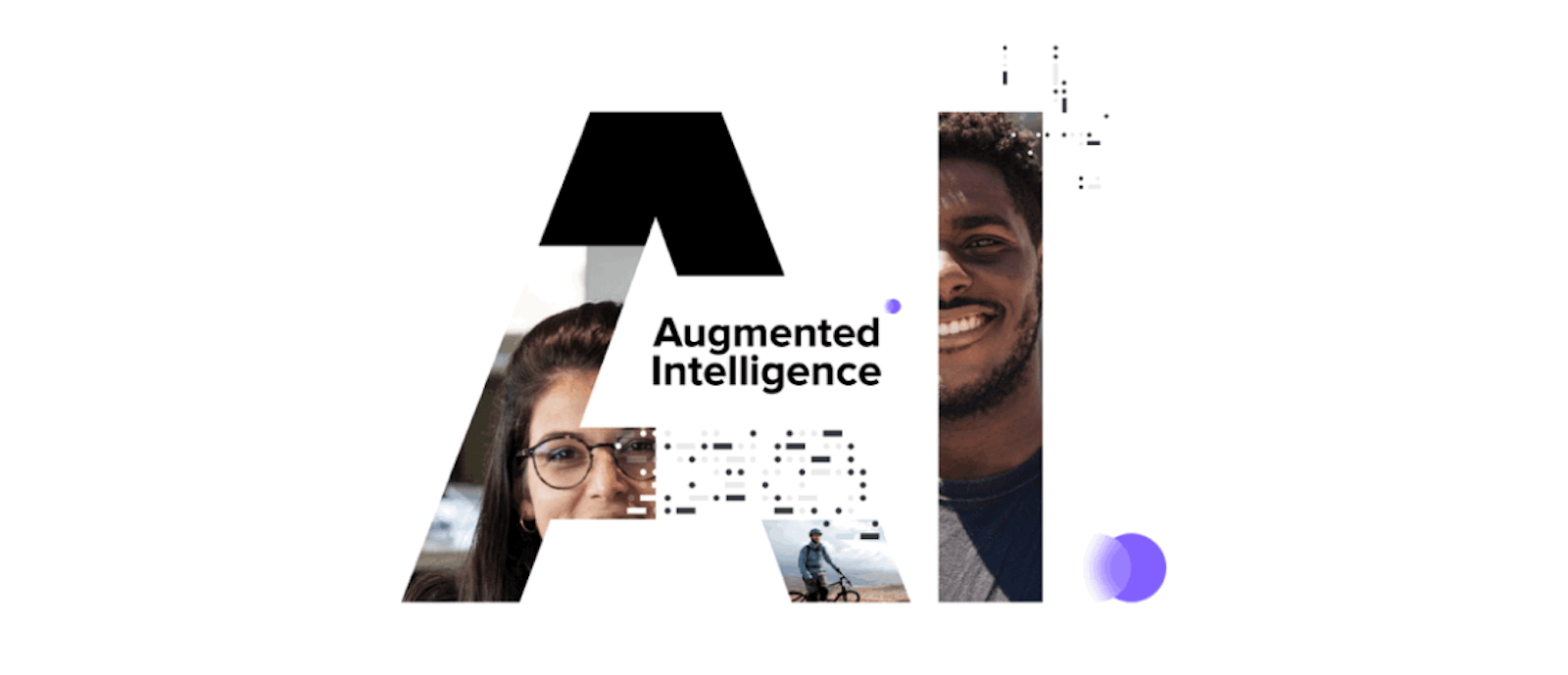 This Augmented Intelligence combines the best of both worlds: on the one hand, the power of artificial intelligence; on the other hand, expertise and human authenticity to train and improve it.
Over the past 10 years, we've built communities of thousands of respondents, which has resulted in billions of conversational interactions.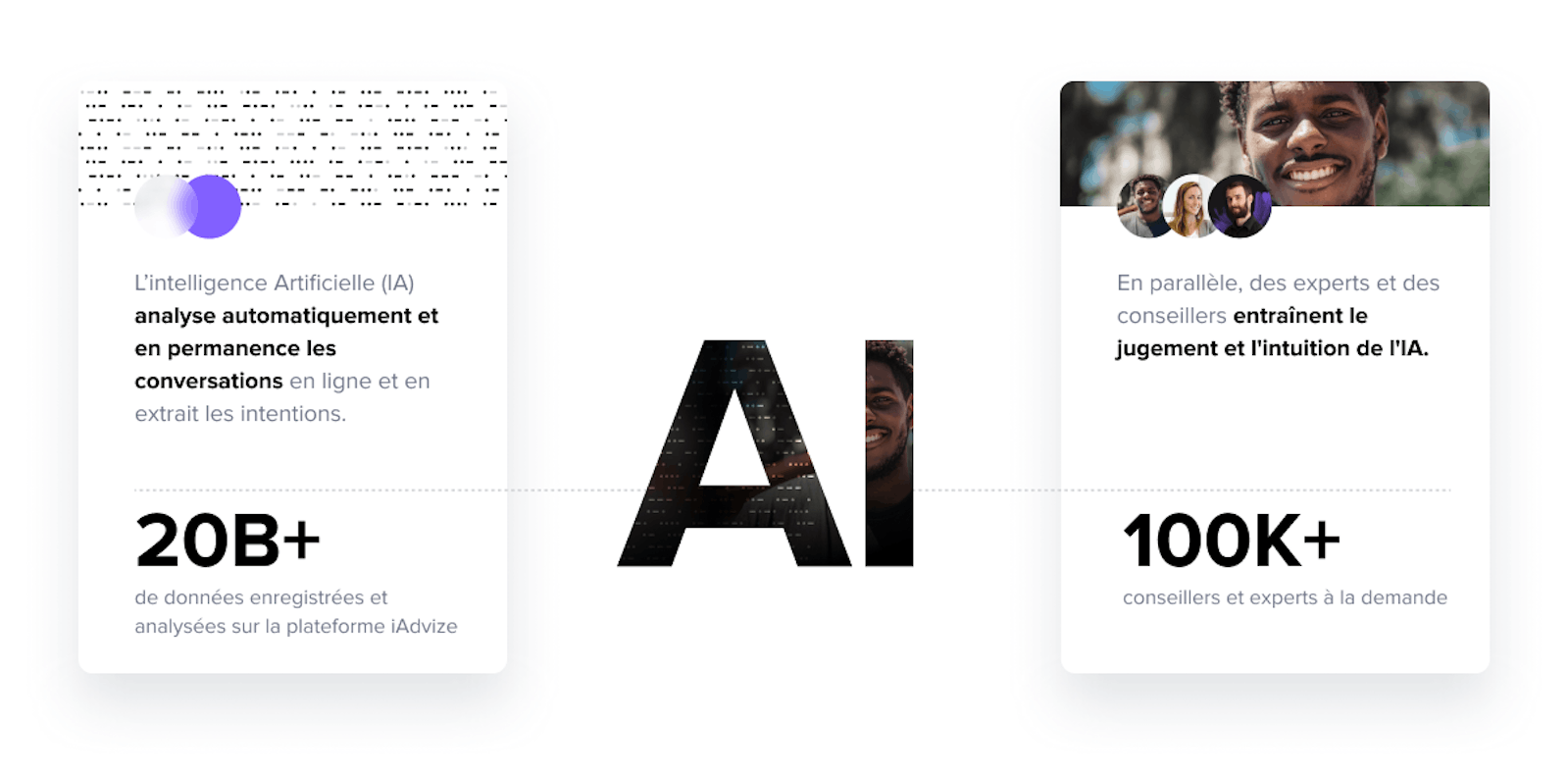 Today, if you haven't already taken the leap, we want to give you the opportunity to join the conversation revolution.
We want to put this new Augmented Intelligence, based on complementarity and reciprocity between humans and machines, at the service of your customer experience challenges.