In 2016, we were recognised by the Great Place to Work certification in their ranking of French companies with less than 500 employees and we're proud of this.
But we also know that being a great place to work is not an acquired status, it's something we continuously aspire to and work towards. This is why the common values we defined together are call to actions, not static statements.
They call upon us to question the way things are done, seek progress, imagine, deliver, delight and celebrate. This is what joining the conversation is all about.
Each value is embodied in tangible practices. Please explore!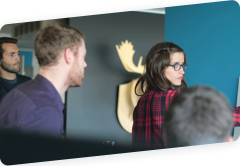 Swarms
Product Swarms are agile teams in the R&D team. They are multidisciplinary and evolve to meet the priorities of the roadmap. In 2015, the R&D completely changed their organisation with these new teams to face the challenge of rapid growth.
Read more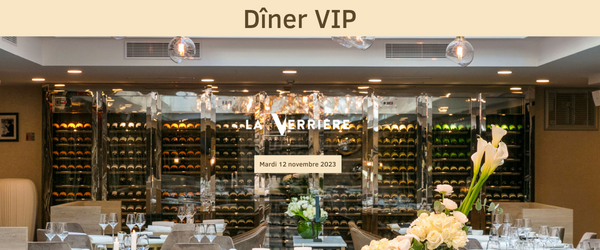 "Think outside the box"
During these sessions that take place once or twice a year, teams leave the offices, put their operational tasks aside for the day to take stock of recent achievements, analyse results and brainstorm to think about how things can be done differently and more efficiently!
Read more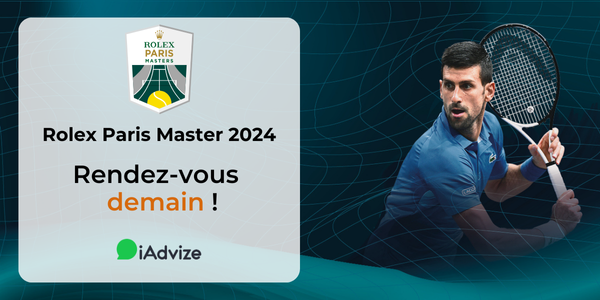 Taskforces
Taskforces are teams that are project focused. They include people from different teams and are often designed to end when the project is completed. Their aim is to work on strategic projects with agility, often disrupting established habits in order to boost performance.
Marion - Data Scientist
Over the years, to adapt to the growing team, we've implemented several changes in the organisation of the R&D team: deployment of the agile working method, creation of two teams (green and blue), choice of team leads and finally the Swarm teams. A lot of effort is put into finding the most relevant and efficient organisation. If it works, great. If it doesn't, we look for another solution!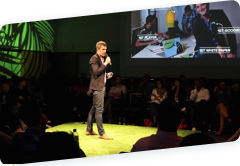 Announcements & live demos
Timing and staging are key in achieving that wow effect. This transpires in the live demos the R&D team show us every month and major announcements made at seminars. We'll never forget Julien's keynote speech when he revealed the idea that would later become ibbü!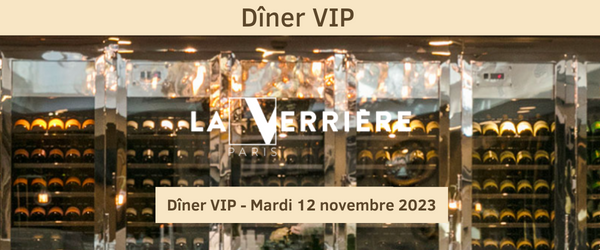 Creative design
95% of our videos, case studies, expo stands, website pages, brochures are designed and produced in-house. Our creative talents, whether on the marketing or R&D team work together to renew and enrich our graphic identity.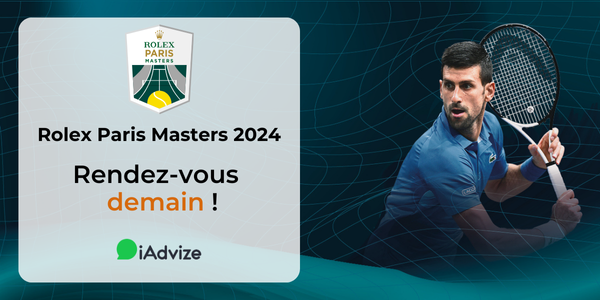 The iAdvize Christmas choir
On a lighter note, the ritual Christmas Concert that takes place during the Christmas party. We do our very best to surprise our colleagues and families with a remarkable repertoire, prodigious solos and sparkling outfits ;-)
Read more
Tim - Creative Director
For the end of year festivities, we were looking for a good greetings video idea. We wanted to highlight the international side of the company with a fun concept. A group of us got together and brainstormed to help the creative team. We had fun and the result was great. We even found out that the video had been picked up on by the Language department of an American university.

Scrum methodology
The R&D team works with the Scrum methodology, a framework for managing software development. Objectives are broken down into tasks that can be completed during a "sprint" (2 weeks) and every day starts with a 15 minute scrum (team meeting). This agile, holistic approach enables the team to reach a common goal.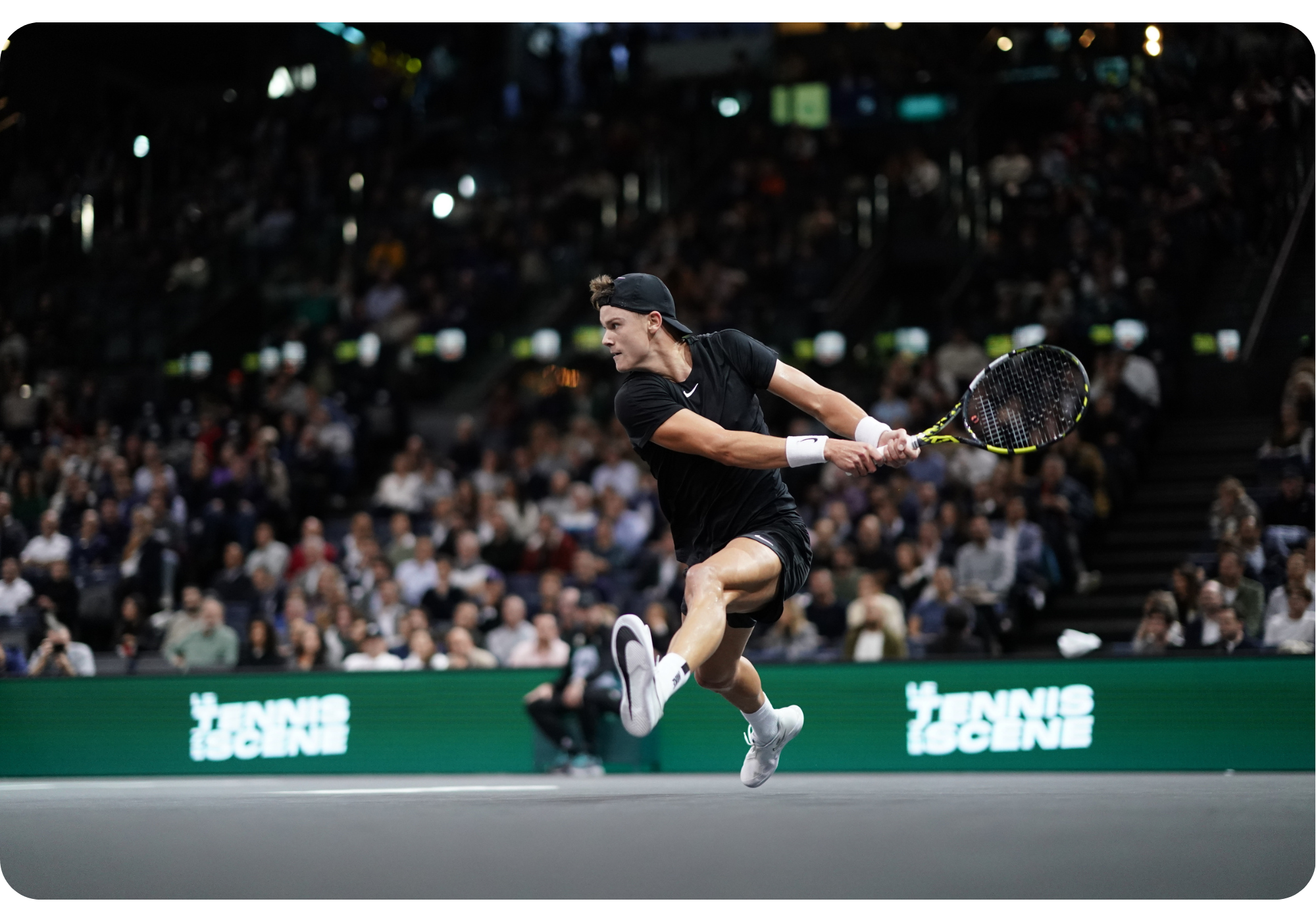 Ship it days
Once a year, we organise a ShipItDay. Well two days actually as we have 48 hours to work on a project and deliver a tangible result that either boosts efficiency, enhances the product or improves internal communication and integration. A great chance to work with different people!
Read more
Ship&Go
To foster our data-driven culture, the iAdvize Data Intelligence Team organises different workshops to allow all the employees to understand data for better analysis: Cool Data Sessions immerse us into the world of data, Tableau Doctor Sessions allow us to better analyse our data and training modules improve our analytical skills.
Yves - Web Developer
For ibbü, we decided to take on less but do things better. There are some features that we did not develop but we managed to ship a solution quickly and that will work on the long term. From a technical perspective, we automated the testing procedures. After a few failures, we've learned the importance of systematising. This is now anchored in the approach of the tech team and clearly, it improves quality.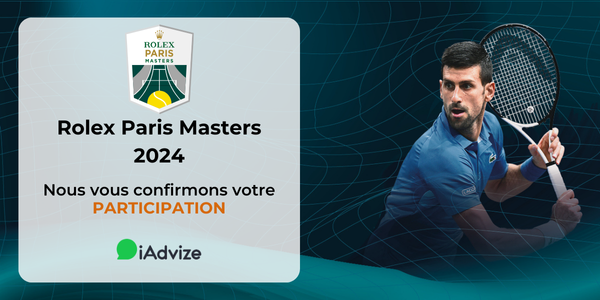 Red carpet welcoming
In 2014, our first and most loyal customer came to our offices for what he thought would be a routine meeting with his sales contact. Well it wasn't. We were all there to welcome him with champagne, to celebrate and thank him for trusting us.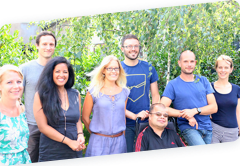 Customer Angels
This is the special name we give our customer support team! They deal with any technical issues that our users face with the solution. By ensuring that all questions are answered super fast and bugs resolved, they embody customer delight!
Read more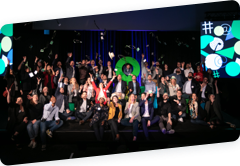 Conversation
In 2016, we organized our first in-house event. It took place in Nantes and focused on the role of conversations and messaging in the online customer experience. We wanted this to be a personalised event our customers would remember
Take a look
Mylène - Product Design Manager
With the revamp of the interface, we were able to base our work on dozens of user testing sessions so we could get approval from our clients as we made progress. This is great for both parties! It enables us to be much more agile and improve the product and it puts the customer at the centre.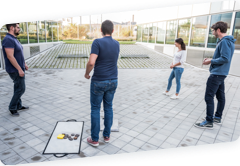 Cagnotte
"Cagnotte" is the name we give to the sums of €150 given to every employee every year so they can take the power! These cagnottes can be mutualised thanks to a great home-made crowdfunding solution called Back'On. As long as it's for the team or a client, all reasonable ideas are welcome ;-) plants for the offices, a special gift for a client, a fund-raising charity event!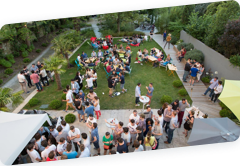 Celebrations
We believe in gathering together to celebrate, the big and the small. Seminars are big annual highlights. They generally take place in June and January and are the moment when we take stock of recent achievements and when big announcements are made. Then we party. Big time.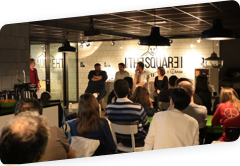 Open doors
Joining the party is also about inviting the outside world in! All groups are welcome to visit the offices and have a chat about conversational commerce ;-) We take part in many events that raise awareness around job opportunities in the digital industry and we love to invite speakers from all horizons to come and inspire us!
Angèle - HR Coordinator
We set up a 'patronage' programme. It's all about sharing your experience with newbies, motivating each other, supporting other people, by connecting people who have something in common (language, market, role...) to make their arrival within the company as smooth as possible.