How to Capitalize on the Digital Holiday Shopping Surge
8min read - iAdvize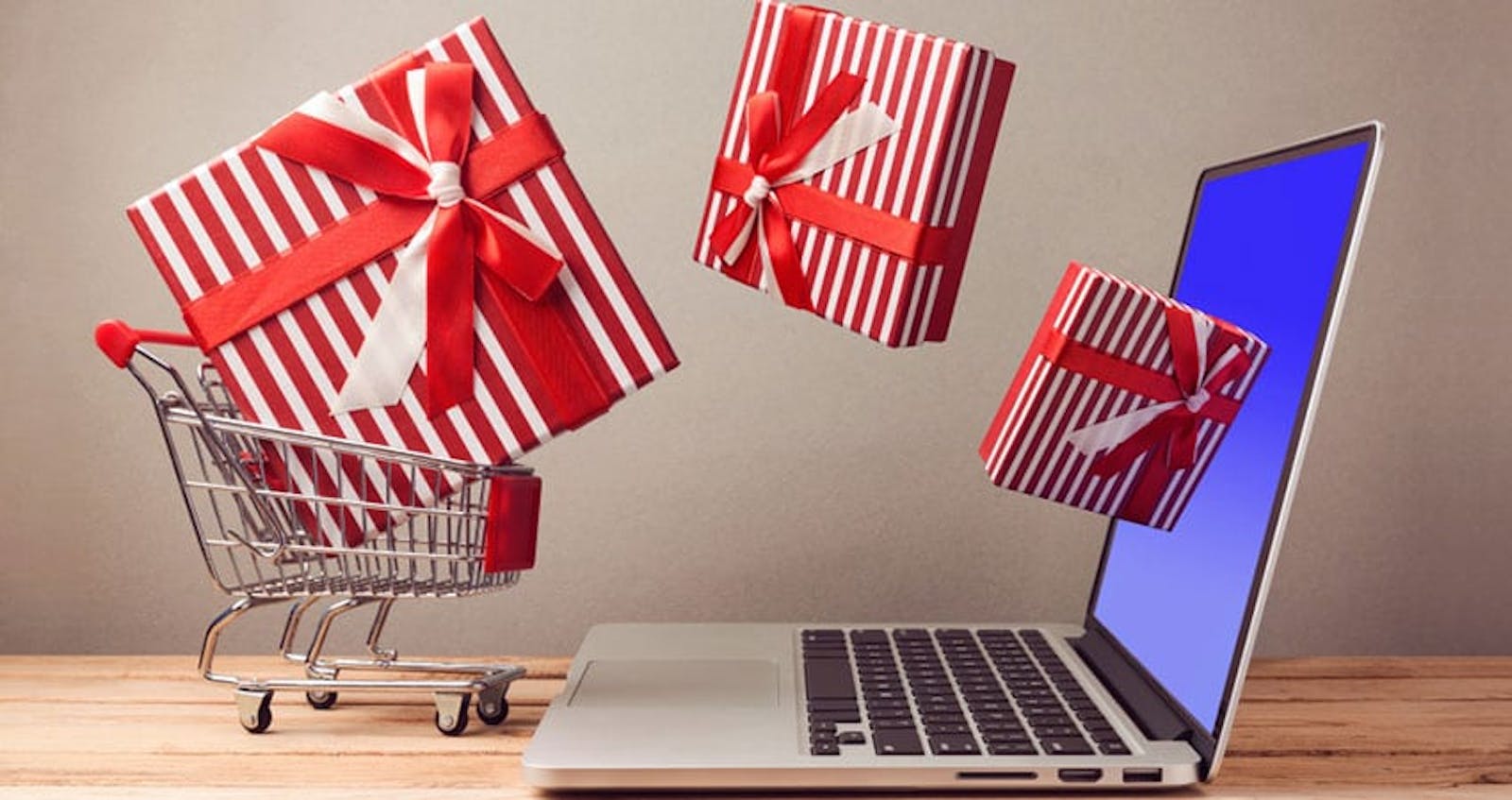 For retailers, the holiday shopping season is always a significant revenue generator. But with all the shakeups caused by the COVID-19 pandemic, you may be wondering what this year's gift-giving season holds.

Will shoppers still flock to malls and big-box stores? Or will more people turn to searches and clicks to buy end-of-year presents?

Signs point to a surge in online buying this holiday season. After a summer of reopenings and a return to cautious outings, many consumers are likely to shop online this holiday season.

Just how many people plan to choose digital? An unprecedented 71% of US adults say that they expect to do more than half of their holiday shopping online, according to consumer research: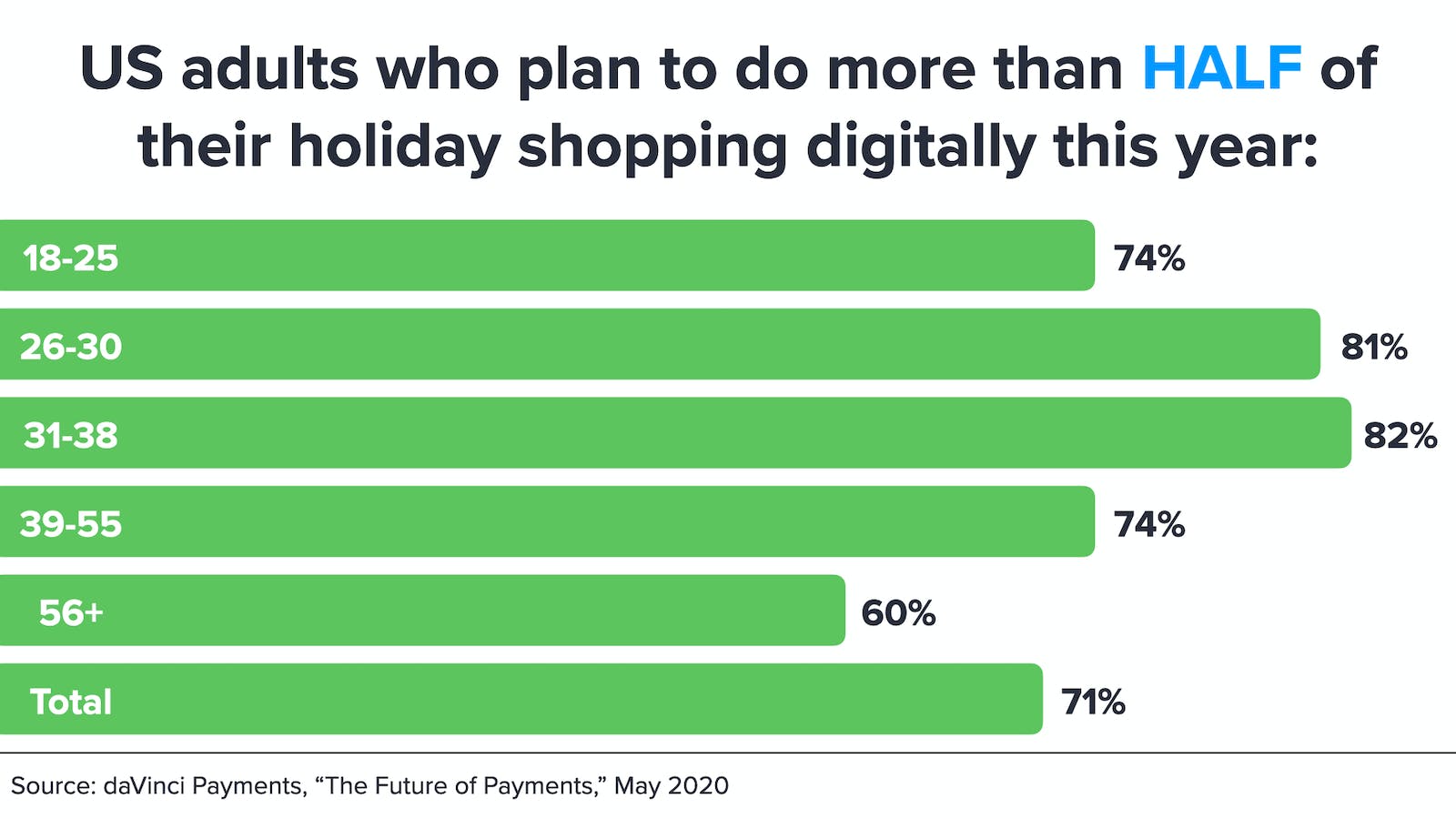 What's interesting is that all age groups expect to embrace digital. It's no surprise to see millennials and Gen Z leading the way. But well over half of older adults plan to buy end-of-year gifts online too.

How can retailers handle this influx of digital shoppers--and still deliver a standout customer experience (CX)? If your company is like many brands, you may have felt caught off guard by the sudden growth in digital earlier in the year. But now that you have had time to reflect and strategize, you can be ready for a digital-centric holiday season unlike any other we've seen.

Here are four tips for retailers to make this hectic end-of-year online shopping surge merry and bright.
#1 Expect Slow Sales Growth, But a Big Surge in Digital
After widespread sales declines in many sectors, retailers are crossing their fingers for a lucrative holiday season. Despite the shaky economy, Deloitte predicts retail sales numbers to be slightly up over last year. The consulting firm expects retail to see between 1% and 1.5% more sales this holiday season.

Yes, consumers are still grappling with safety, health, and financial concerns--and that will keep spending in check. The big news, however, is where they plan to spend their dollars. According to Deloitte, retailers can anticipate a jump of 25% to 35% in e-commerce sales. In total, holiday e-commerce sales are likely to approach $200 billion this year.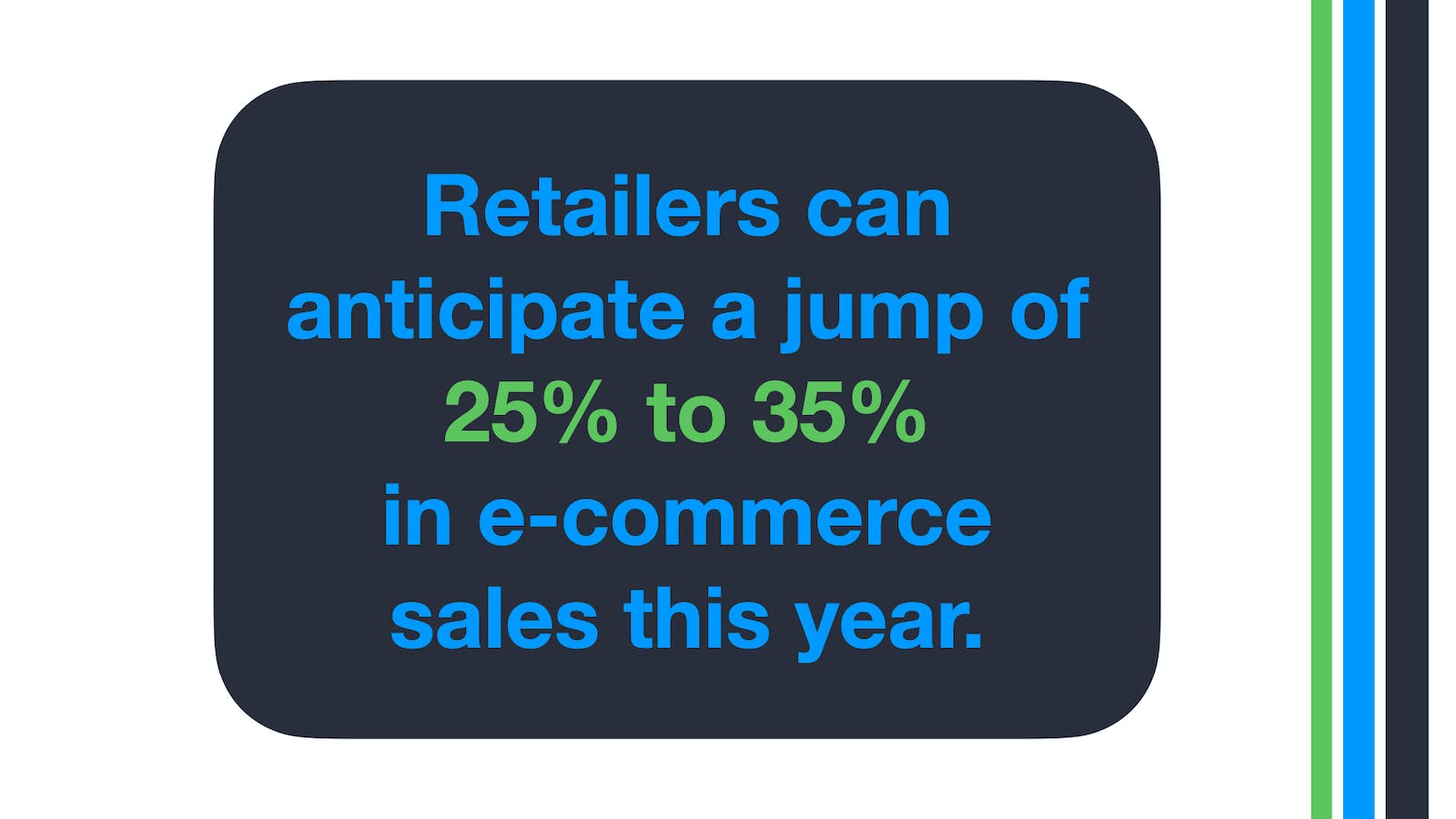 The spike in e-commerce continues trends from earlier in the year when online buying dominated retail. As Adobe reported, digital retail sales in April in May 2020 surpassed the 2019 holiday season: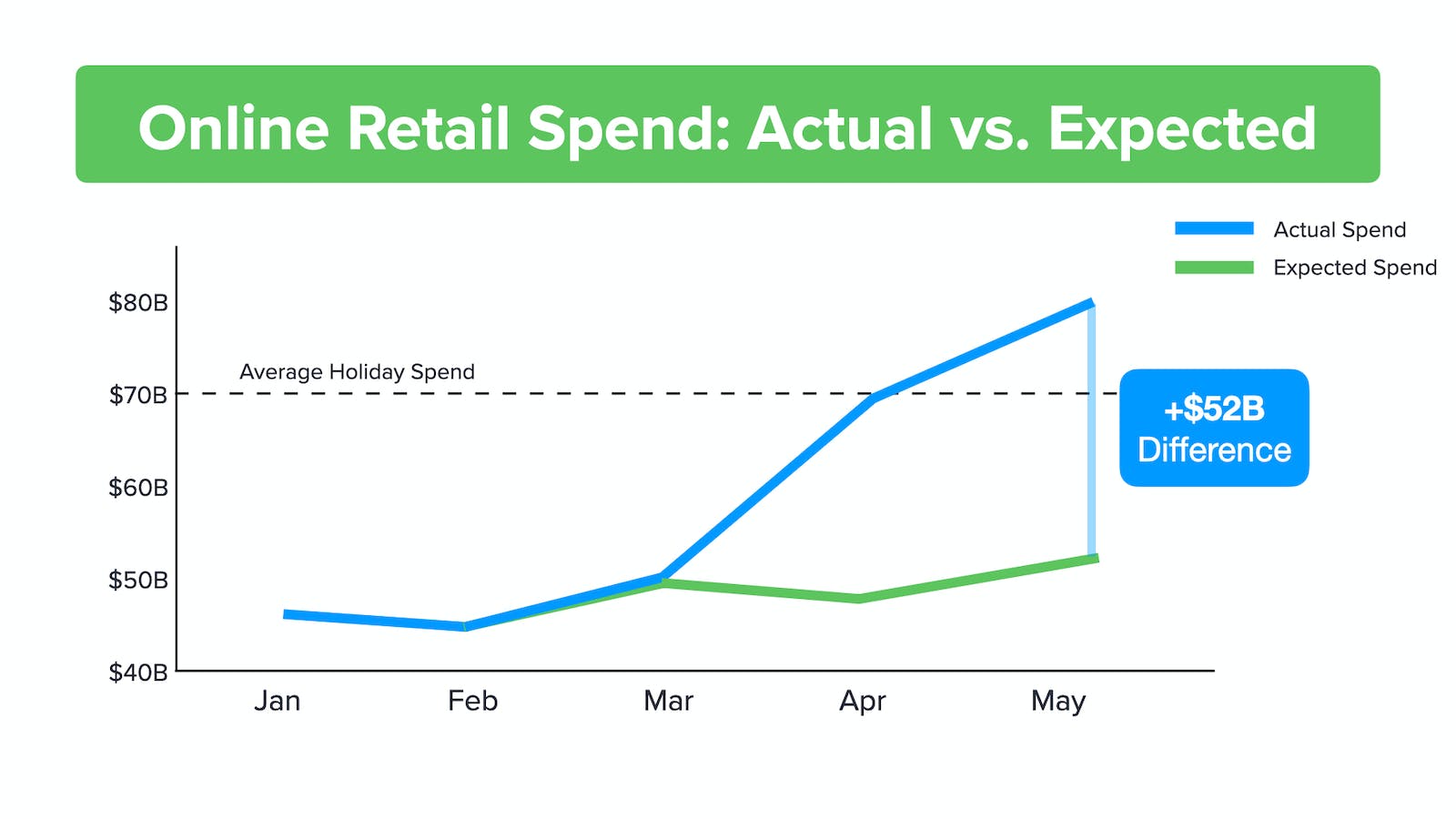 Without question, a strong digital foundation is the key to holiday season success this year.
#2 Create a Black Friday Presence Online
Avoiding crowds and social distancing remains a public health best practice for curtailing COVID-19 infection rates. No matter where your stores are, you should know that the US Centers for Diseases Control (CDC) has identified "going shopping in crowded stores just before, on, or after Thanksgiving" as a high-risk activity.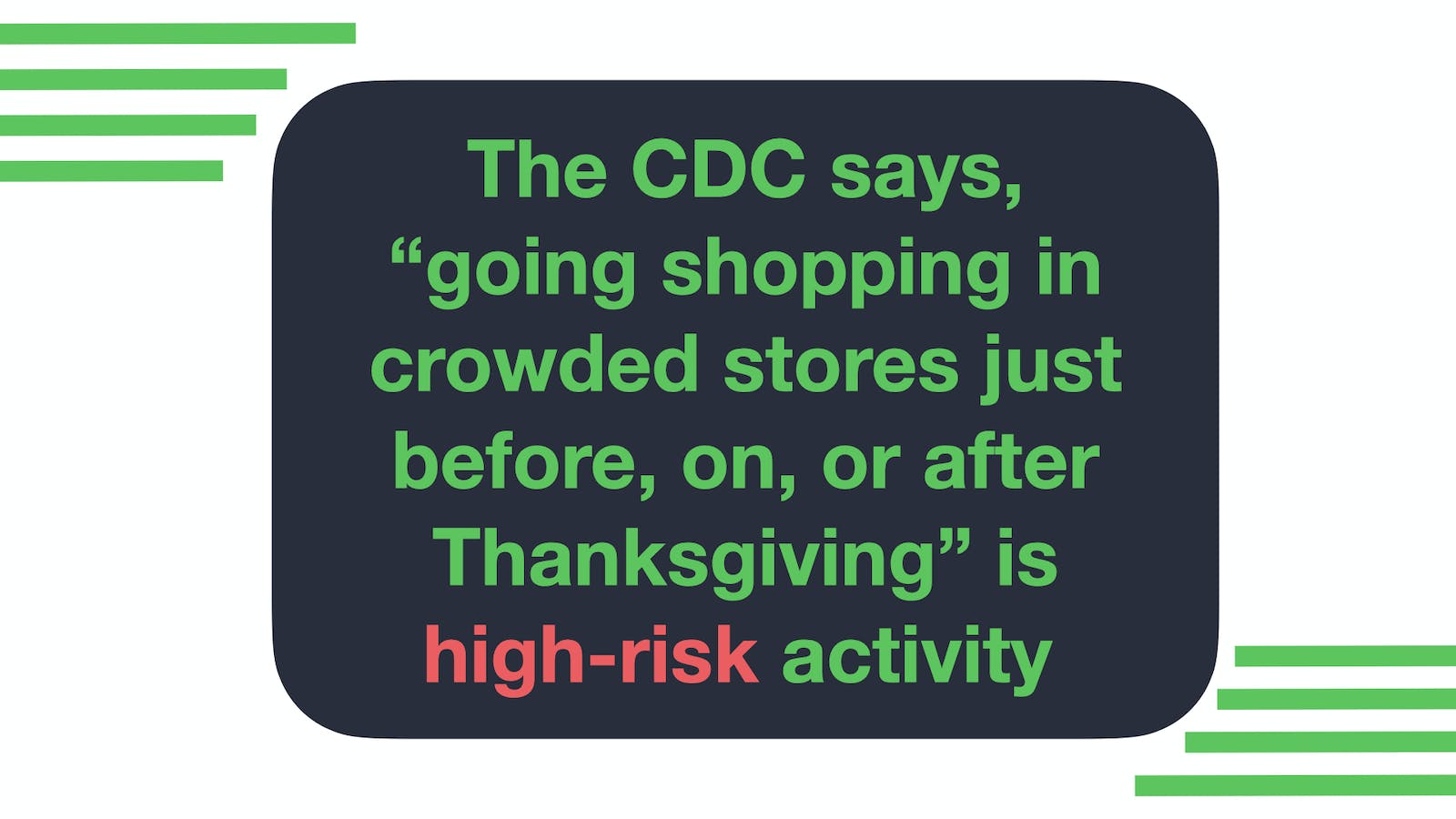 That means you need to reinvent Black Friday as a digital-centric event. If you don't, you could miss getting business from the nearly 30% of shoppers who say they are uncomfortable visiting physical stores, according to consumer research: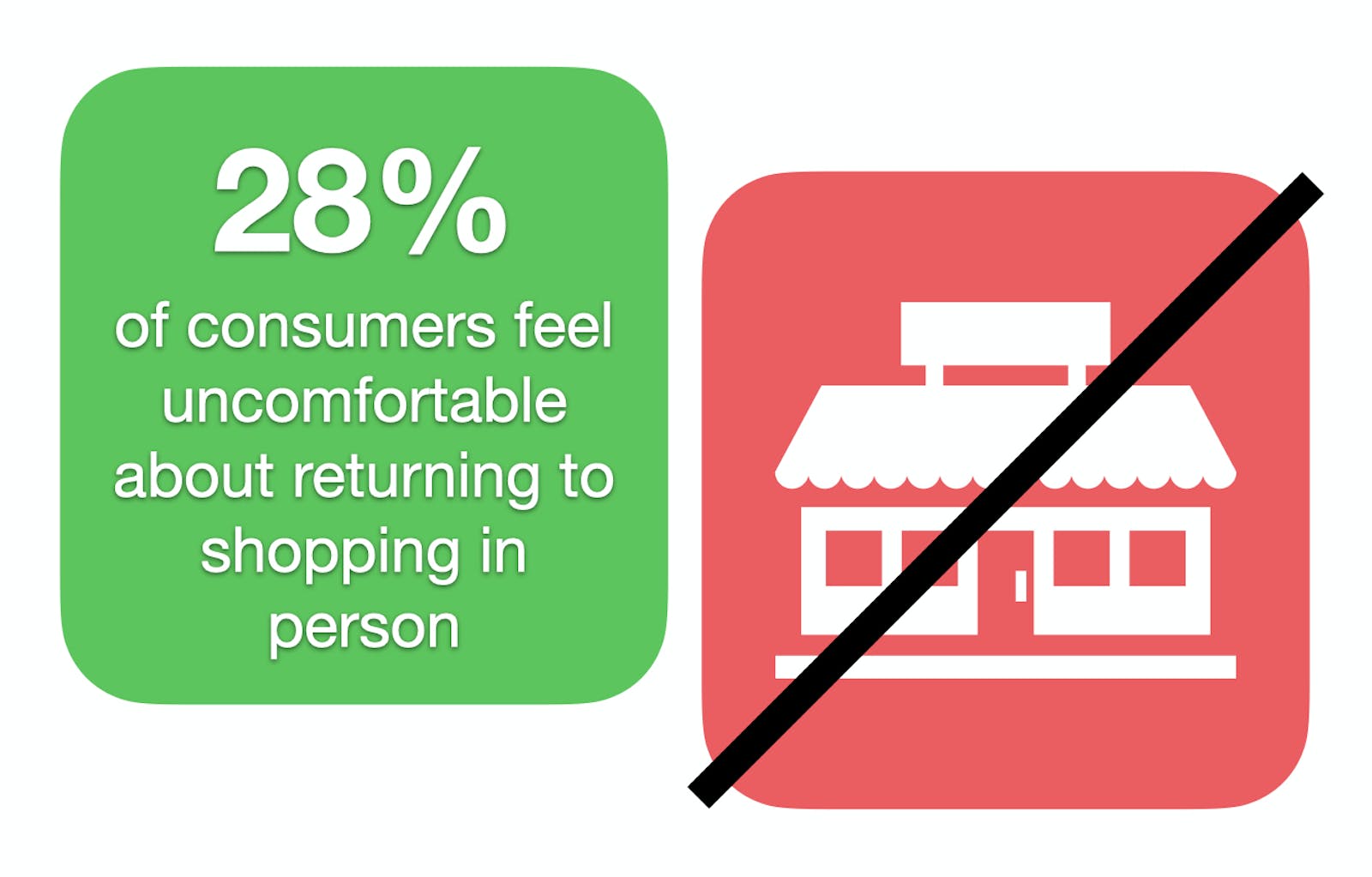 What can you do? An article in Total Retail provides three smart tips for getting ahead of the online holiday rush:
Make sure your online content and offers are visible to consumers: Ensure that your website is functioning at peak performance and fine-tune keywords to draw in search traffic.
Support multichannel shoppers: Update marketplace listings on Amazon, eBay, and other platforms to get your products in front of shoppers. And make sure your product descriptions and pricing is consistent across listings.
Keep your inventory up to date: Shoppers find it upsetting to find the perfect product, only to learn it's unavailable. It's even more frustrating to place items in a cart but find it's sold out at checkout. Automate your inventory and restocking dates to keep customers informed.
Also, instead of thinking of Black Friday as a single time-limited event, consider extending deals. Many people plan to shop earlier, especially if they need to factor in shipping time for online orders to arrive. Starting online deals before Thanksgiving and extending them past the traditional Cyber Monday can capture more sales from ready-to-buy shoppers.
#3: Plan for More Pick Up
During widespread stay-at-home orders, people turned to online shopping for everything from groceries to home goods to personal care items. While customers were tolerant of service and shipping slowdowns early on in the pandemic, they may not extend the same grace to holiday gift purchases. The holidays are an emotional time, and gifts symbolize relationships.

You can support shoppers' needs for expedient yet safe buying by enhancing click-and-collect-- also known as buy online, pick up in-store (BOPIS) and buy online pick up curbside (BOPC).

It's not surprising that this shopping model enjoyed massive adoption throughout the pandemic as shoppers sought to limit close contacts. With click-to-collect, shoppers can find what they want online and stop by a store or schedule a convenient time for pick up.

Exactly how big was the click-and-collect surge? Initially, eMarketer forecast strong click-and-collect to grow 38.6% this year but upped their predictions to 60.4% growth. Estimated BOPIS sales could reach nearly $60 billion this year.

If you're not sure of the merits of offering pick up, consider these results from Target. The retailer grew its same-day fulfillment sales by 273% during the second quarter of 2020. In-store pick up grew by 60%, with drive-up increasing by an astonishing 700%.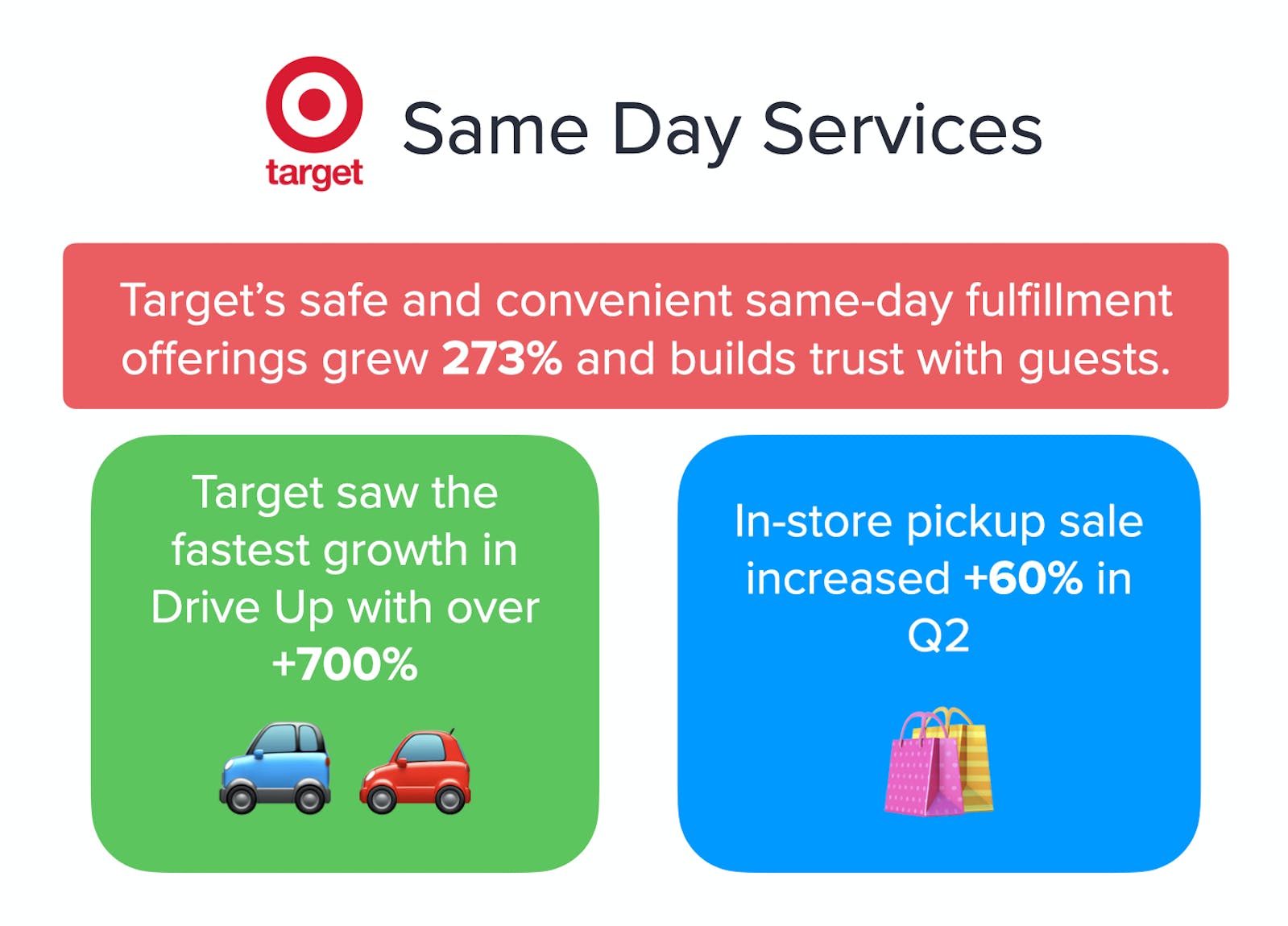 Another retailer that excelled with pick up models is Bed, Bath & Beyond. About a month into the pandemic stay-at-home directives, the retailer had converted 25% of its stores to regional fulfillment centers to support an uptick in online ordering. A few weeks later, the brand had extended pick up to 90% of its stores. The brand aimed to make contactless, curbside delivery a high-value experience for its customers.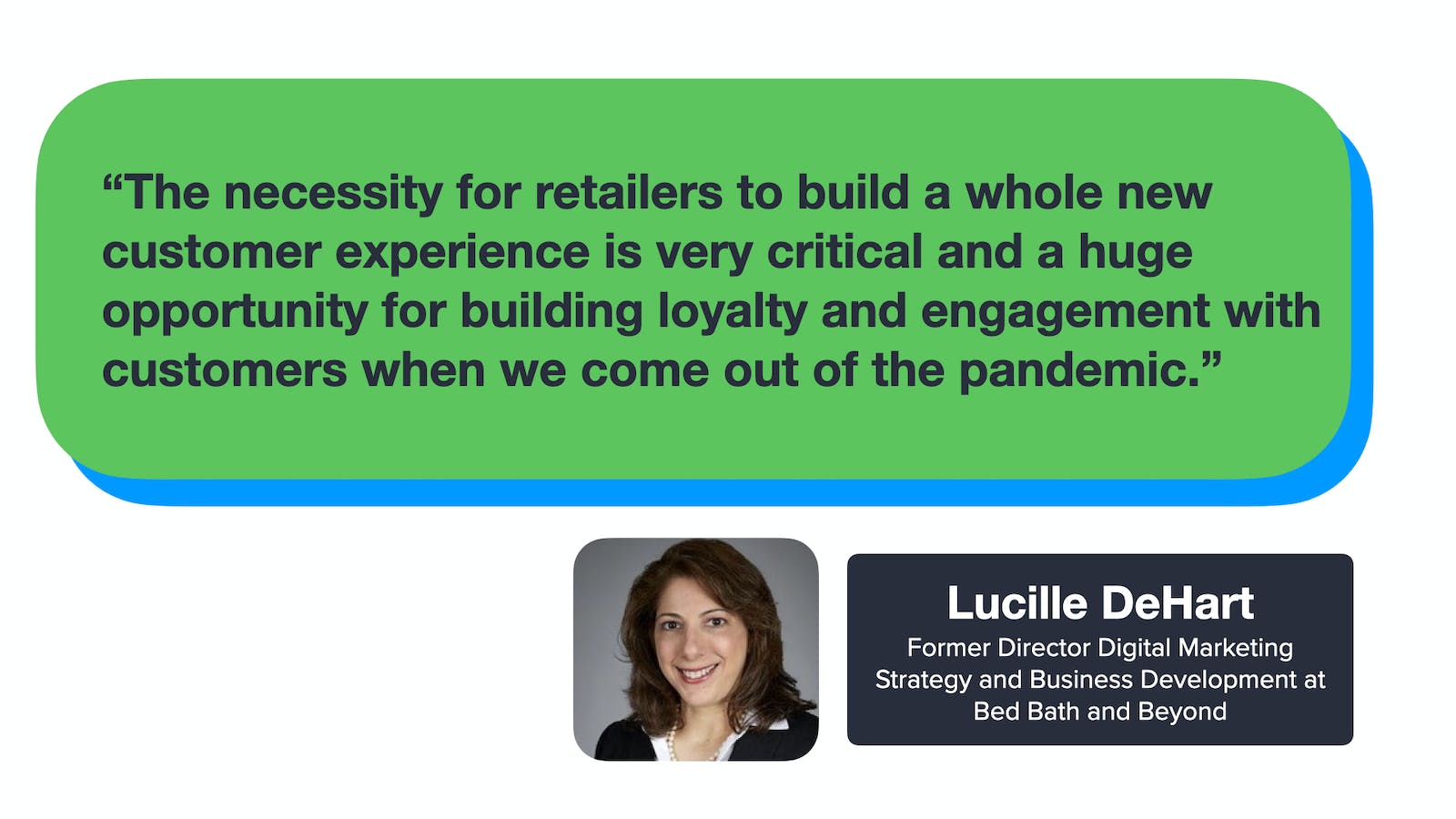 What can you do to deliver an elevated curbside experience? First, you shouldn't make customers call you from the parking lot to let you know they're in your parking lot. Automated mobile check-ins or geofencing that alerts you to your customers' arrival work better.

Also, think about the atmosphere of your delivery location. Can you add music or decorations to foster holiday cheer? And coaching team members project friendliness while sticking to mask wearing and social distancing guidelines.

Here are some additional tips on how to make the most of click-and-collect this holiday season:
Consider your pickup locations: While stores are an obvious go-to, are there other places customers can go to pick up orders--such as warehouses or temporary pop up shops? If you offer alternatives, you must make sure you have products in-stock to avoid customer frustrations.
Dedicate a space for pick up: If you plan to have customers come into your store to pick up items, create a specific space near the front away from other traffic. Your customer service counter may not be able to accommodate a surge in click-and-collect traffic.
Set aside parking spaces: If you offer an option for associates to bring products to customers' cars, designated parking spaces near the entrance. You can also use this strategy for customers who want to head in pick up items store to keep their time in-store brief.
Schedule pickup times: To keep the number of shoppers in your physical location low, you can establish a pickup schedule. Have items sorted and ready to go before customers arrive.
Train associates in pick up practices: It's wise to have a dedicated team trained on how to navigate your click-and-collect program. This approach keeps operations running smoothly and keeps customers happy.
#4: Address Shoppers' Needs for Authenticity and Humanity
It's been a challenging year, and shoppers are ready for some seasonal good cheer. However, many people are carrying worries about health, finances, and the future with them. Combine that with the loss of normal holiday shopping routines, and you have a recipe for hard emotions.

While online shopping is convenient, it can feel impersonal and overwhelming. Instead of enjoying the sights and sounds of a favorite retailer, shoppers can miss the in-store experience. You can't fix all the discomforts your customers may feel, but you can let them know they matter to you.

Offering an opportunity for pre-sales conversation on your website can provide shoppers the human touch they miss by not going to stores.

A spike in interactions on our conversational platform proves that customers are ready to converse with brand experts online. In the first months of the pandemic (Feb to June 2020), we saw the volume of conversations rise +82% in the consumer products sector.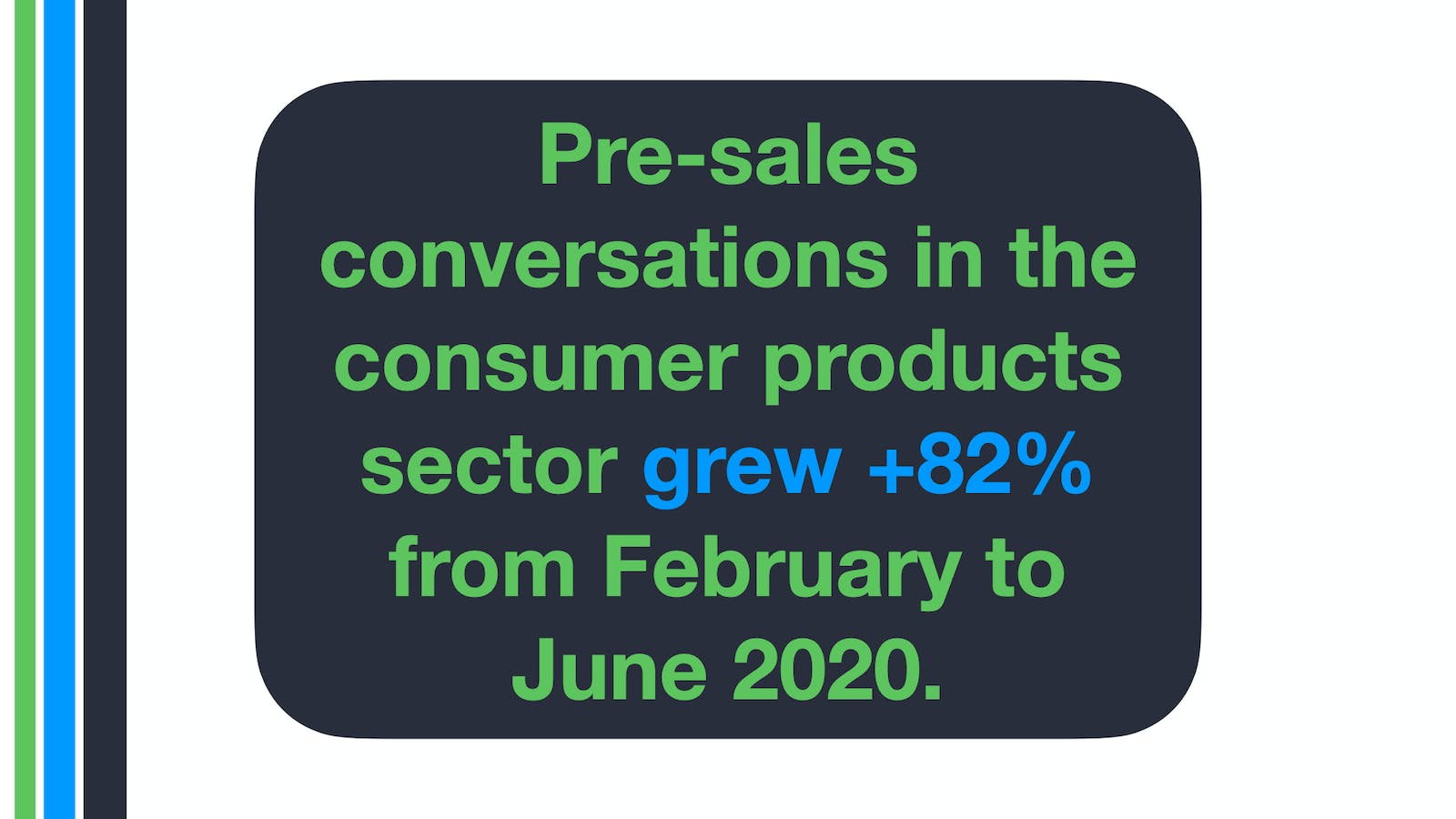 Why is conversation enjoying a surge in growth? Today's online shoppers may be cautious about making purchases, especially expensive ones. Add in the complexity of buying the perfect gift for someone else--and the difficulty involved in returning an online purchase--and shopper concerns can mount.

A well-timed invitation can lead to a helpful chat with a knowledgeable product expert. Shoppers can receive answers to their questions and specialized advice to make informed product selections.

With a conversational platform, you can see increased conversion rates and higher average order volumes (AOVs). As documented in a total economic impact survey by Forrester, our platform achieved 3.25 higher conversion rates and 12% higher AOV per transaction. Gains like these can make up for some of the sales lost during the hardest hit days of the pandemic.
#5: Use Smart Personalization Strategies
Savvy digital shoppers have gotten familiar with the "buy it again" and "you may also like" forms of personalization. But smart retailers are taking online personalization a step further with advanced artificial intelligence (AI) approaches, such as:
Product sorts that alter the order related products appear in the search and on category pages based on shopper actions
Commerce insights that analyze products typically purchased together to create relevant custom bundles
After-purchase emails that highlight related product options for shoppers to consider
With these personalization approaches, you can help generate sales that you might miss out on in a digital environment. You can use the strategy of a deeply discounted loss leader to draw in traffic and gain spontaneous purchases through relevant related products or bundles.

Your digitally-savvy visitor can discern between useful and less-helpful personalization tactics. Some shoppers have grown wary of automated personalized offers that seem too intrusive. They know the intent is an add-on sale, not a genuine concern for their needs.

But you can fine-tune your personalization strategy to align with shoppers' needs. As Gartner reports, personalization is useful when it helps people get a good deal, saves time, provides relevant information, or simplifies purchasing: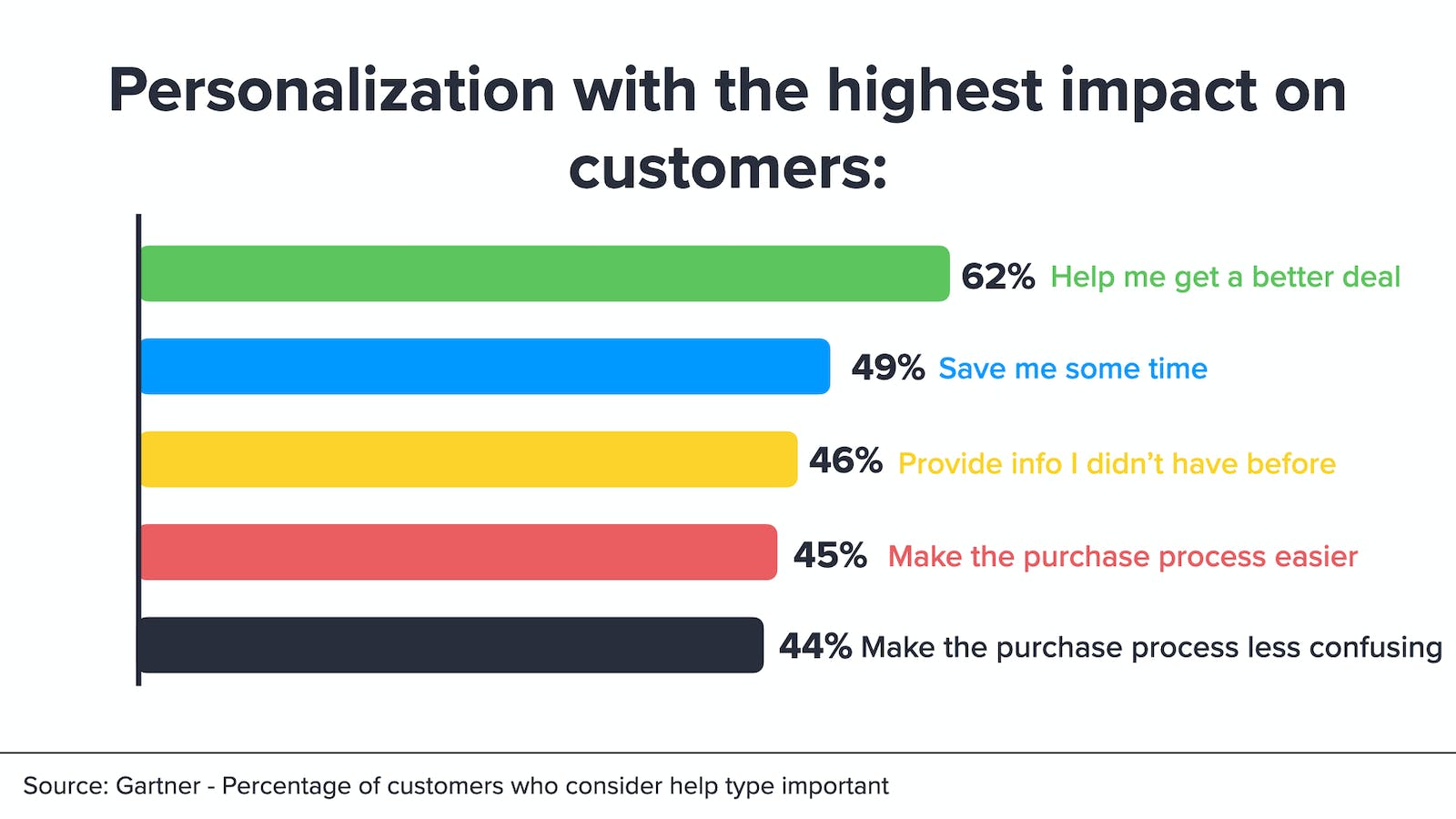 While automated personalization approaches may meet these goals, your best bet is providing a 1:1 human connection during this digital buying journey. A human-to-human conversation is the only way to offer genuine personalization that speaks to each individual shopper's specific experience.

As Entrepreneur reports, today's shoppers--especially younger ones--don't want a sales pitch. Millennials and Gen Zs in particular don't have strong brand loyalties. They prefer to hear from others whose lives are similar to theirs. That's why conversation is a powerful asset to reach shoppers.

With a conversational approach, you rely on brand enthusiasts from your current customer base to provide personalized support. These experts can provide the been-there-done-that advice that shoppers need to understand how products fit into their lifestyles. Instead of generic, automated product recommendations, customers can gain truly personal insight and make educated buying decisions.
Are You Ready for the Digital Holiday Shopping Surge?
Ready or not, the holidays are almost here--and this year is shaping up to be very different from past seasons. Today's retailers can't assume that business-as-usual is going to work. We live in a different world.

Industry-watchers predict steady to slight growth in sales, but a significant increase in the number of digital transitions. That makes sense, given that in-person shopping can be a higher risk activity. Now that customers have gotten familiar with online buying, they're prepared to shop digitally for all of their holiday season needs.

Are retailers prepared? Some are, but some aren't. Every brand needs a solid website as a foundation, with clear product listings and automated inventory management. Beyond that, retailers also need to recognize that click-to-collect is going to be big this year. Having the right infrastructure and personnel dedicated to efficient pick-ups is a must.

Even with robust technology, brands need to remember the human side of the shopping experience. The end of the year is an emotional and reflective season for many people, and this year has been fraught with frustrations. Yes, making online transactions simple is important, but shoppers need to connect with people too.

This holiday season is going to be a memorable one for shoppers. How you relate to them will linger in their minds. If you offer them the opportunity to engage in personal, meaningful conversations, they'll form a positive association with your brand.

You can build trust and confidence and show them you care. After a year full of predictability, those moments of humanity and connection will matter to this season's digital shoppers.