Augmented Social Commerce: How Generative AI Scales Peer-to-Peer CX
5min read - Julia Lackey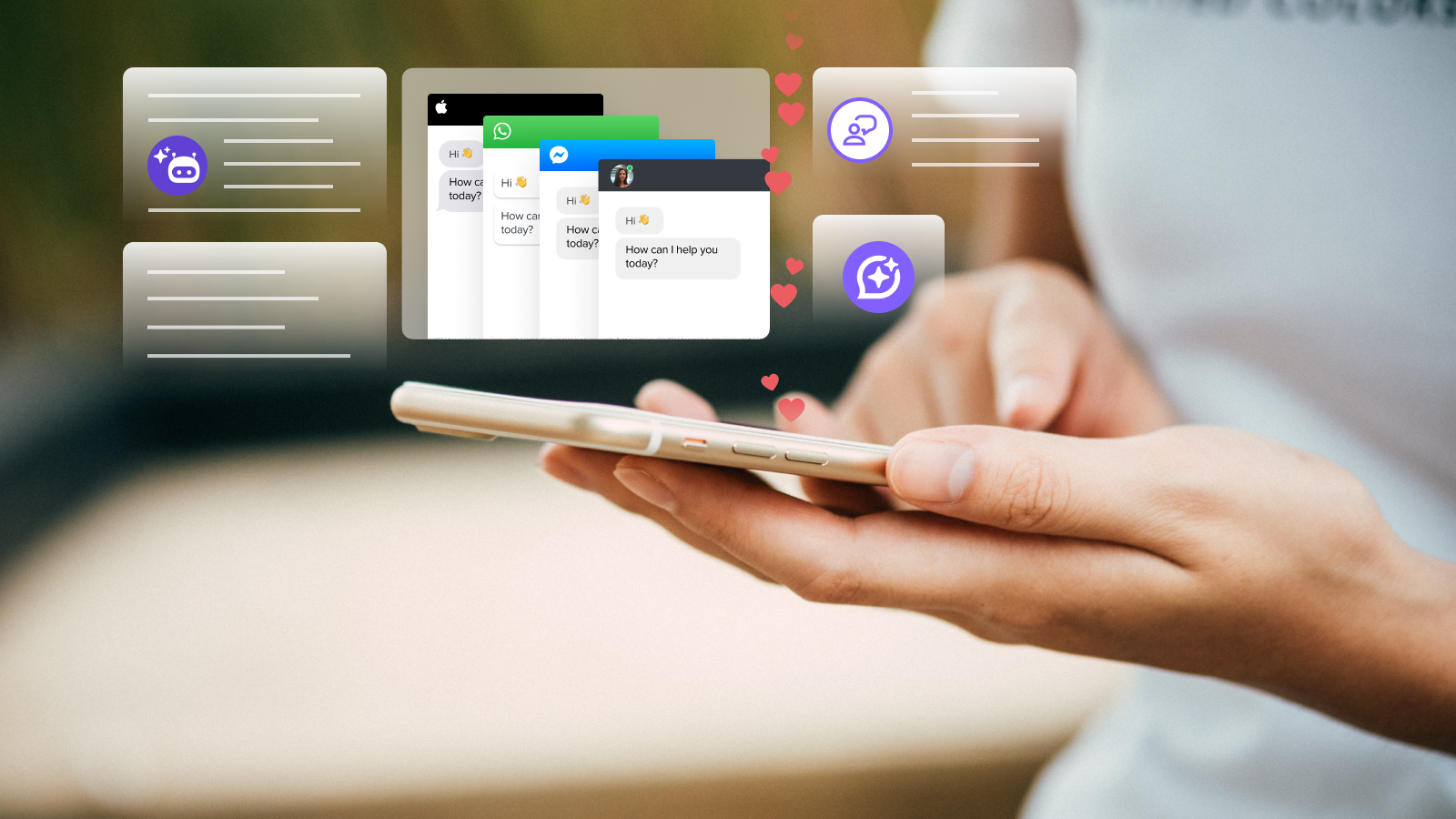 Modern consumers expect instantaneous, personalized conversations with their favorite brands on their preferred communication channels. And the quality of these conversations, like the accuracy of a response or knowledge of a representative, is what creates the all important 'positive experience' for 62% of consumers. But, how do you meet these lofty expectations at scale, without sacrificing quality? In this article, we'll explore how generative AI enables social commerce at scale, including leveraging the power of authentic conversation to create a shopping journey that keeps customers coming back. With the right mix of strategies, your business can give your consumers the customer experiences they crave.
Understanding Social Commerce
The market typically defines social commerce as peer-to-peer promotion and selling through the use of social media and digital communication channels. It leverages the power of social proof, where customers rely on product reviews and recommendations from their peers to guide their buying decisions. After all, 95% of customers will read online reviews before buying a product and 92% of people will trust a recommendation from a peer.
Platforms like Instagram, Facebook, Twitter, and TikTok have been the initial hotspots for this, but have now expanded to include other communication mediums like live chat, SMS text, WhatsApp, Facebook Messenger, live shopping, and even Google Maps.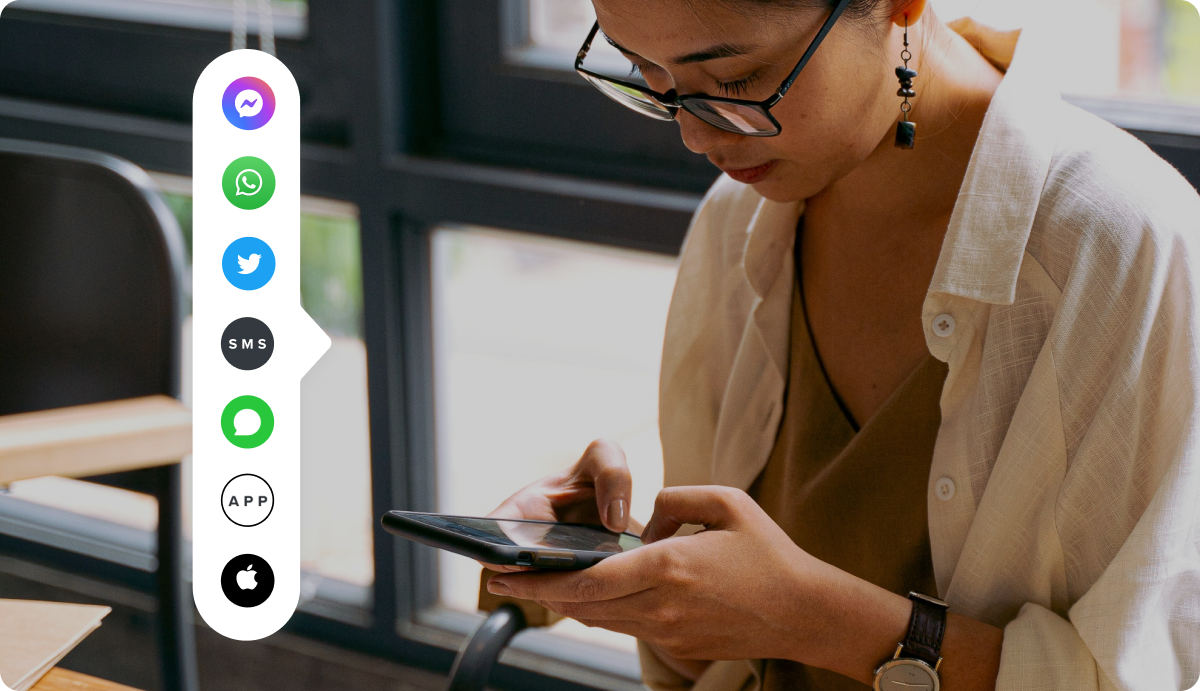 As retailers recognize that social commerce can, and should, go beyond social media outlets, strategies are evolving to focus on messaging that'll connect customers to a brand in a rich, authentic way at every step of the buying journey—and to find unique ways of scaling this process.
Generative AI's Role
Generative AI technology plays a pivotal role in augmenting social commerce. It enables brands to create a human-like social atmosphere, operate autonomously, and handle a much higher volume of conversations. By harnessing the power of generative AI, brands can infuse social proof across their entire sales funnel, enabling them to deliver more personalized experiences, drive revenue, and build long-term customer loyalty.
The Competitive Advantage for E-Commerce
In today's digital landscape, competitive pressure has never been greater for e-commerce brands. Sales made through social commerce are expected to triple by 2025, reaching over $1.2 trillion. By embracing social commerce strategies powered by generative AI, brands can differentiate themselves from the competition and effectively engage with their target audience at scale. This strategy not only meets consumers' expectations of a hyper-personalized digital journey, but also provides companies with the opportunity to connect to customers on their preferred communication channels.
Personalized Customer Experiences in Pre-Sales
Research shows that 62% of potential customers say that the quality of this conversational experience, like the accuracy of a response or knowledge of the representative they speak with, is what creates the 'positive experience' that encourages them to purchase. By integrating generative AI assistance, brands can offer instant and personalized conversations to their consumers, ensuring accurate responses and knowledgeable support.
This level of engagement can be achieved through a combination of 1:1 and 1:many customer contact strategies, such as live shopping events and on-demand brand advocates.
Video Commerce: Immersive & Interactive Online Shopping
Through an e-commerce lens, one of the biggest challenges brands face is building recognition and awareness—how do you differentiate from your competitors when the digital space is oversaturated and traditional tactics just aren't cutting it anymore?
Simply put: you lean into consumer trends, however inconsistent they may be. And the most popular today by far is video commerce, specifically live-streaming or live shopping.
Live shopping shows are 30 to 45 minute immersive online shopping events that enable you to reach your audience on a much larger scale. It's not your typical Zoom webinar or Youtube livestream though. These shows provide your consumers with the one-to-one connection that's often missing from traditional live content with unique features like gamification, real-time chat conversations, Q&A opportunities with the host, and a live chat button placed on the replay of an event to continue connecting with browsers after it's ended.
You also see great conversion rates because viewers are able to peruse and buy the products being featured during the show right on the video as they watch–no navigating away from the page means no barrier to letting your impulse buys win.
It's so important to be an early adopter of this medium, especially when we know that 80% of consumers prefer to watch videos about a product rather than read about them. According to HootSuite, YouTube has 1.7 billion unique monthly visitors. And these visitors spend an average of 19 minutes per day on the platform. The live commerce model addresses the need to make the discovery and continued relationship with a brand more interactive. Its attention-grabbing power is superior to traditional advertising, making the length of brand exposure incomparable.
But the biggest advantage of live events like these are that they enable you to offer viewers live exchanges with hosts and real-time feedback opportunities for the products they're interested in, which is usually the final push needed to follow through on a purchase.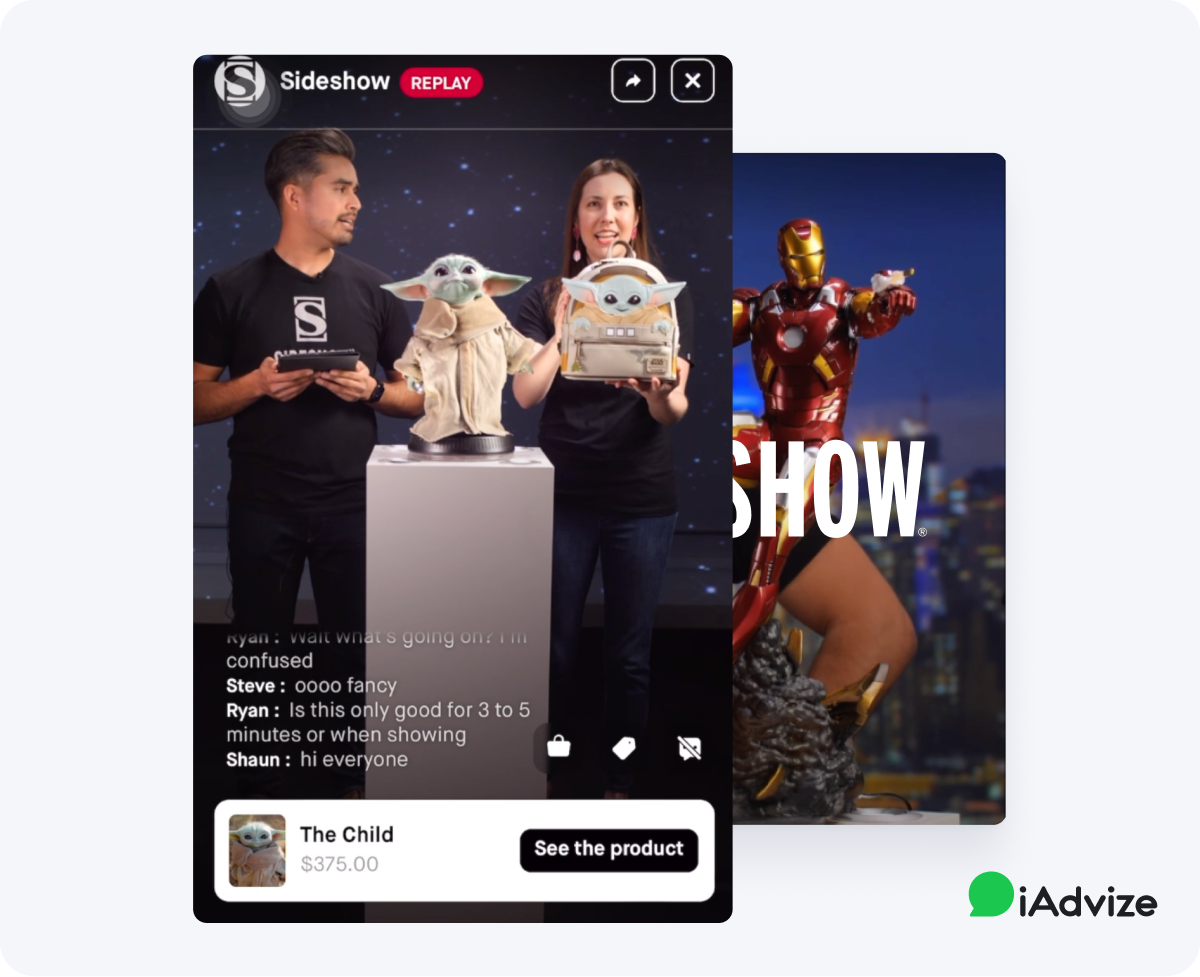 Google's Business Messages: A Gateway to Meaningful Connections
What if you could take connecting with your customers a step further and get your brand in front of your audience, and your audience in front of social commentary spaces, before they even reach your website—like right from a Google Search?
With Google's Business Messages, you're able to guide internet browsers to your website from the Google ecosystem (think Search, Maps, Shopping, etc.) where they have easy access to others' reviews and opinions.
Since the majority of consumers learn about a brand from Google, and 92% of internet searches are done on Google.com, this channel is essentially the digital front door to creating meaningful people-to-business relationships. And once potential customers enter through this door to your brand's e-commerce site or other messaging channel, AI instantly connects them to a respondent that's tailored to answer their needs, like:
A person who owns the product they're interested in and can give a personal review
A generative AI-powered chatbot that can solve a common or recurring problem quickly and accurately, and can gauge when to route to a human advisor if necessary
A

sales rep

in a nearby store who can video chat to show them in-stock products
Facilitating Customer Engagement in Post-Purchase Support
Optimizing customer service productivity is a central challenge for any brand looking to reduce costs in the long term. Customer service representatives are increasingly becoming multitaskers, skilled in many different areas, and required to master a wide range of knowledge to adequately handle presale and post-sale interactions. What you might not know is how social commerce powered by generative AI plays a role in supporting a positive post-purchase customer, and employee, experience.
Assisted self-service is the best way to deepen customer loyalty and retention because it provides the highest level of customer support quality a consumer can get on the channels they prefer, like Facebook Messenger or WhatsApp.
Customer Service Backed By Generative-AI enabled Agents
Generative AI-powered technology can now act as a "co-pilot" to augment your customer service agents' capabilities. This looks like:
A generative AI model that crafts the perfect response to customer questions, and tailors them to your brand's voice, tone, and rules in seconds.
Your agents proof these responses, improve if necessary, and send to the customer.
As you can tell, this new support process streamlines the time your agents spend processing conversations from every channel your brand is on, whether social or on your website, while enhancing the quality and authenticity of those conversations. This is what's really going to be a game changer for your customer support going forward.
Are you also looking into creating more autonomous self-service processes to reduce volume to your front line agents? Because, if we're being honest, we'd love to have every interaction handled seamlessly person-to-person, but that's just not feasible for several reasons (cost, time, etc.) This is where generative AI truly enables social commerce at scale. Just connect it to your tech ecosystem, like your product data and other internal knowledge bases, then it can train itself to answer common and recurring product questions tailored to your brand voice and tone with speed and accuracy.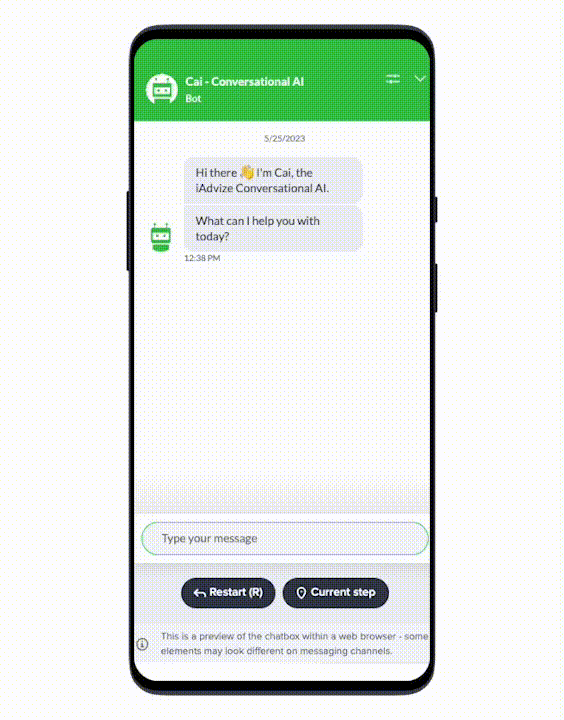 But this AI copilot concept isn't just for agents. You'll also start to see shoppers get access to AI-powered help that's reliable, instant, and personalized. We're finally at the point where AI is advanced enough to accurately guide us through our online shopping sprees—from product discovery, to purchase, to post-sale support, with no routing errors or frustrating exchanges.
Integrating generative AI into your online conversational and social commerce strategies will strengthen your customer relationships, cut CX costs, and boost human productivity. Ultimately more than just a passing trend, it's a real opportunity for brands to drastically improve the online customer experience in a cost-efficient way.
Leverage the Power of Generative AI
Social commerce backed by generative AI is transforming the way companies connect with customers and drive revenue. By leveraging the power of AI tools, brands can scale personalized customer experiences, offer immersive live shopping events, and tap into Google's Business Messages network. As the digital landscape continues to evolve, embracing these new engagement tactics will be critical for brands aiming to stay ahead of the competition and meet the ever-growing expectations of their customers.