10 Ways Your Brand Can Be More Customer Centric
8min read - iAdvize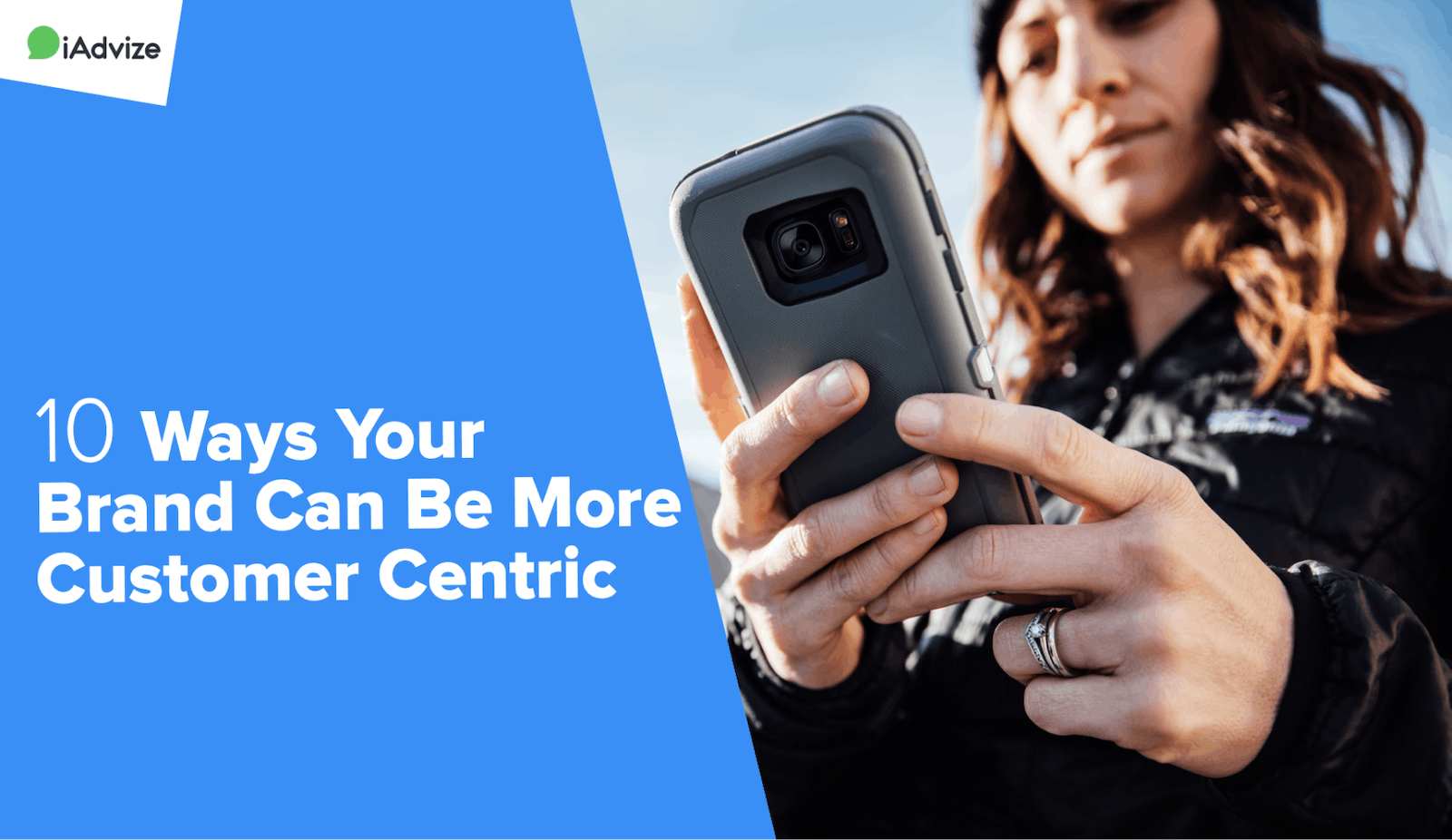 There are companies that sell high-value products in a quick, transitionary process; then there are companies that sell high-value products, show buyers how to get the best use out of them, and accompany them every step of the way, creating a corner-store atmosphere that makes their clients feel like they're at home.

We are living in a world of hyper solicitation with too little depth. It's so easy to find something inexpensive online but fear that when it comes in the mail, the quality will leave a lot to be desired. Or God-forbid you have a question about the product, or just need advice without someone trying to sell and up-sell their own products to you until they're blue in the face.

What happened to humanity in the purchasing process?

The good news is that retailers are able to route shopper inquiries to customer service representatives (CSR), offering an all-important human touch, which is vital in today's digital world. The bad news? This approach can be costly, inefficient, and hard to scale.
Some retailers have responded to this dilemma by deployed bots, which offer greater scalability and agility. But bots can't connect with shoppers in an authentic and empathetic way. Interactions with bots may be expedient, but they're often cold and impersonal. Bots can handle straightforward questions but can't address shoppers' complex issues or their desire to feel a connection.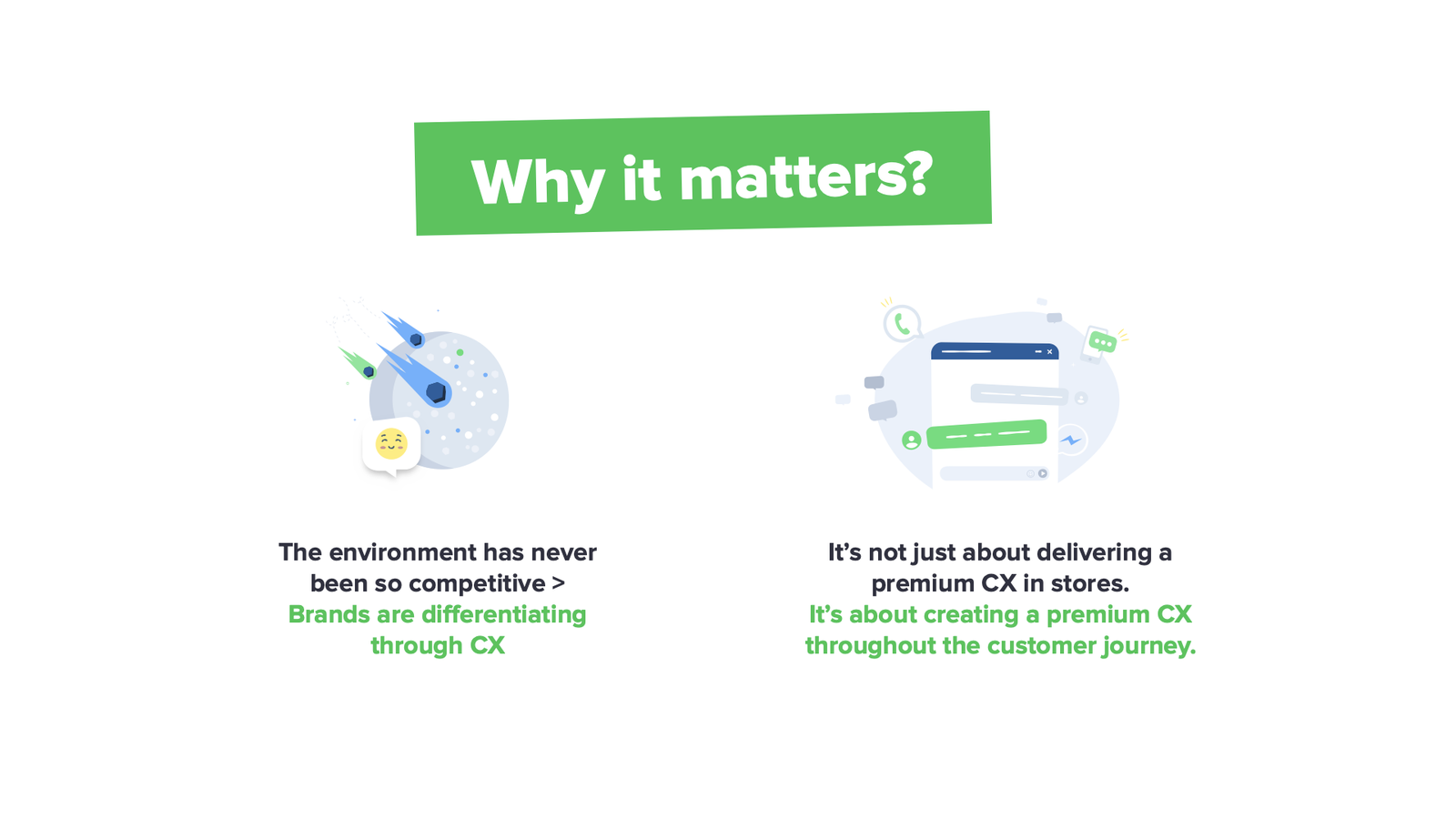 Why does it mean to be customer-centric?
A customer-centric company provides a positive experience throughout the customer journey--before purchase and afterward. With a customer-centric mindset, your business can grow loyalty, gain repeat business, and drive financial growth.
What are the signposts that let brands know that they're on the path to customer-centricity? One useful framework comes from analyst firm Gartner and defines ten practices embraced by customer-centric organizations.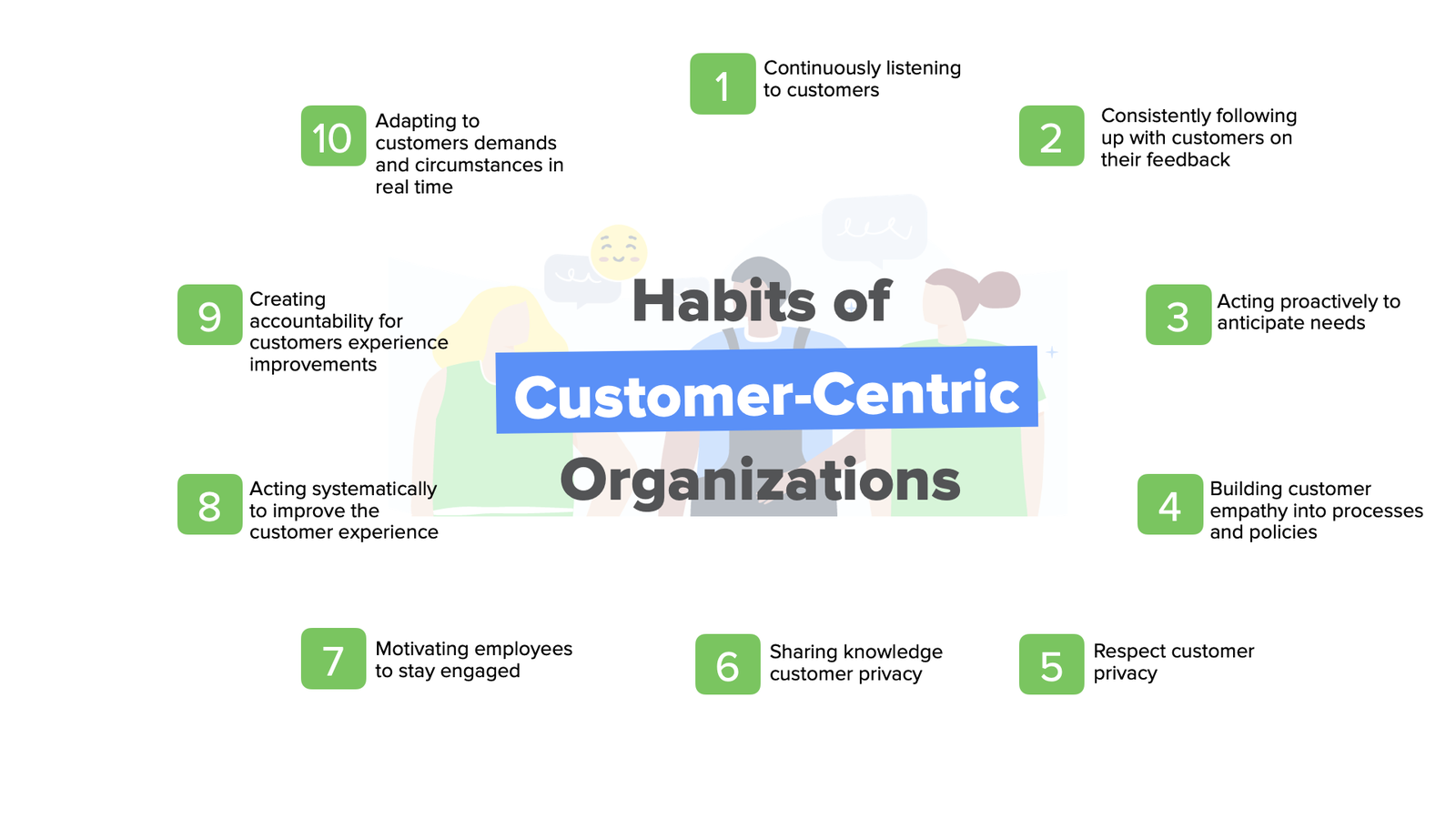 Review these practices and consider where you are and where you need to be. And remember that a conversational strategy can accelerate customer-centricity no matter where you are in your CX journey.
Customer Centric Brands Have These 10 Things in Common
Customer-centric leaders know that the pace and demands of customer interaction have changed, thanks to technology. As Gartner explains:
Customers, users, and employees expect more, complain more, are more willing to switch
suppliers or employers — and share far more about their experiences.

As younger generations gain more purchasing power, the pressures on businesses will mount. And shoppers are likely to feel empowered to get precisely what they want when they want it. The solution, says Gartner, is real-time, personalized shopping experiences:
Preference and purchase will be driven more by personalized experiences, trusted peer-to-
peer information, and real-time delivery of information and services.

Excelling in the age of digital requires brands to adopt ten customer-centric habits. Your company should infuse a customer-focused mindset into every corner of your operations--and use a conversational platform to get you where you need to be.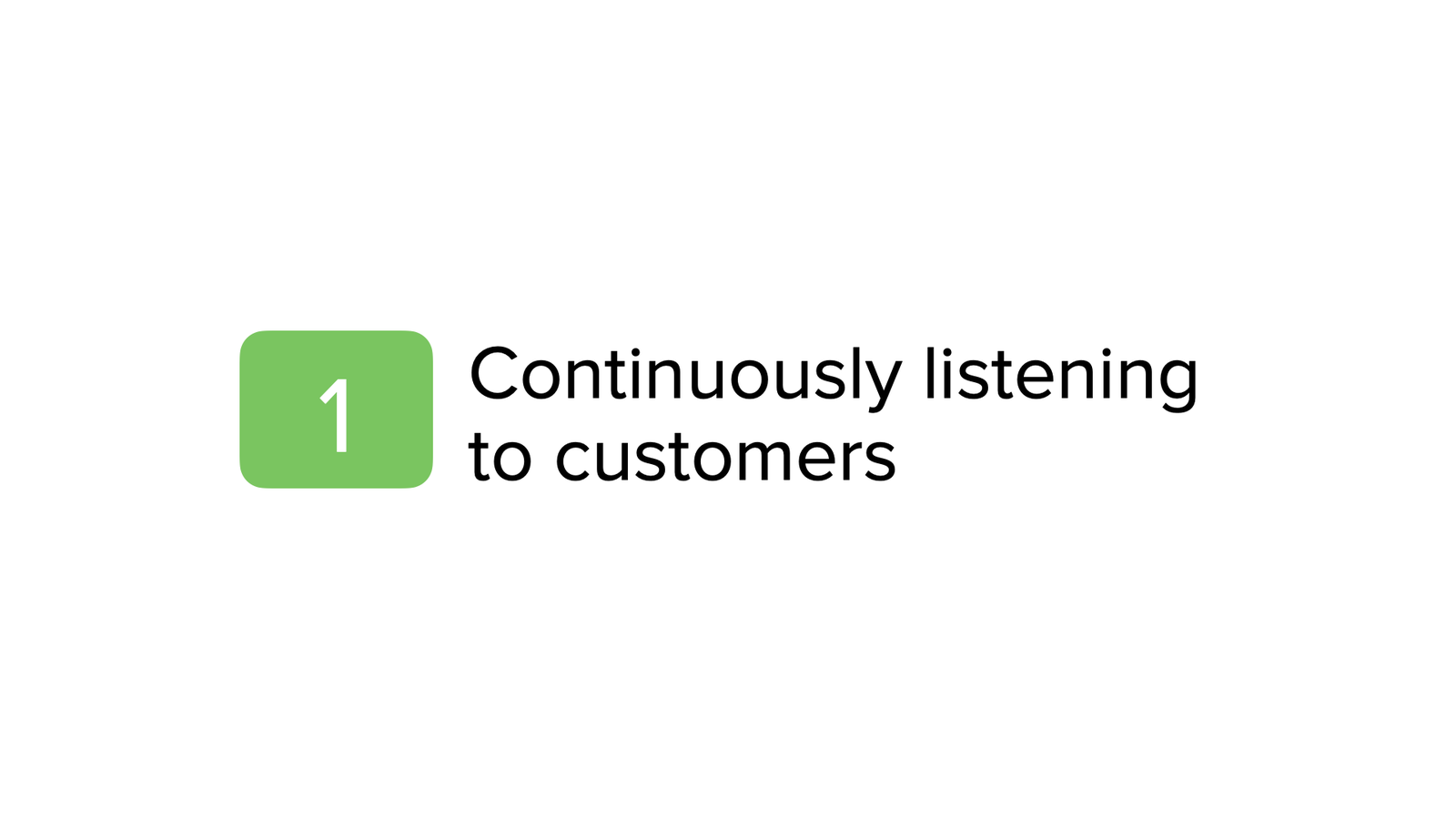 #1: They Listen to Customers Continuously
One characteristic that sets customer-centric companies apart from others is their commitment to customer listening. True customer-centric leaders don't view soliciting open-ended input as a once-in-a-while practice. In truth, customer listening is part of their DNA.

As Gartner notes, companies have traditionally used enterprise feedback management (EFM) to gather post-transaction feedback. To improve CX, brands need to accelerate their capability to listen to customers in real-time. A conversational platform empowers brands to connect with digital shoppers to understand their needs, offer advice, and move their buying journeys forward.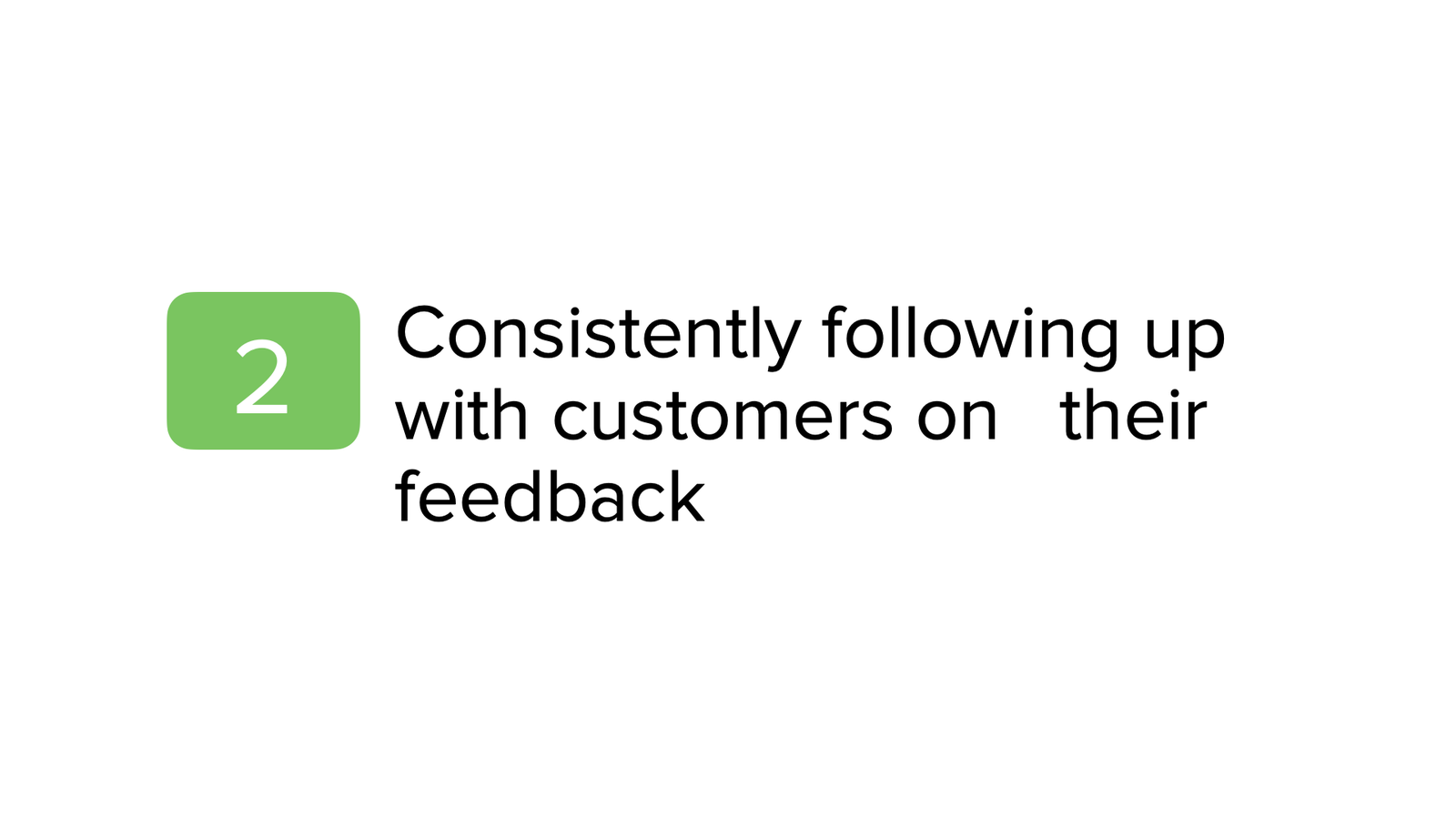 #2: They Address Customer Feedback
Customer-centric brands do more than solicit input from customers, however. They take action to address concerns that arise to help build stronger, trust-based customer relationships.

Gartner explains that any communication from customers is entirely voluntary. If customers feel like their perspectives go unheard, they may stop giving feedback--or stop buying from the brand. With a conversational approach, customers know that their views matter. They receive the prompt, 1:1 answers, and the support required to make confident buying decisions. And brands can use the conversational input they receive to make critical changes to how they do business and serve customers better.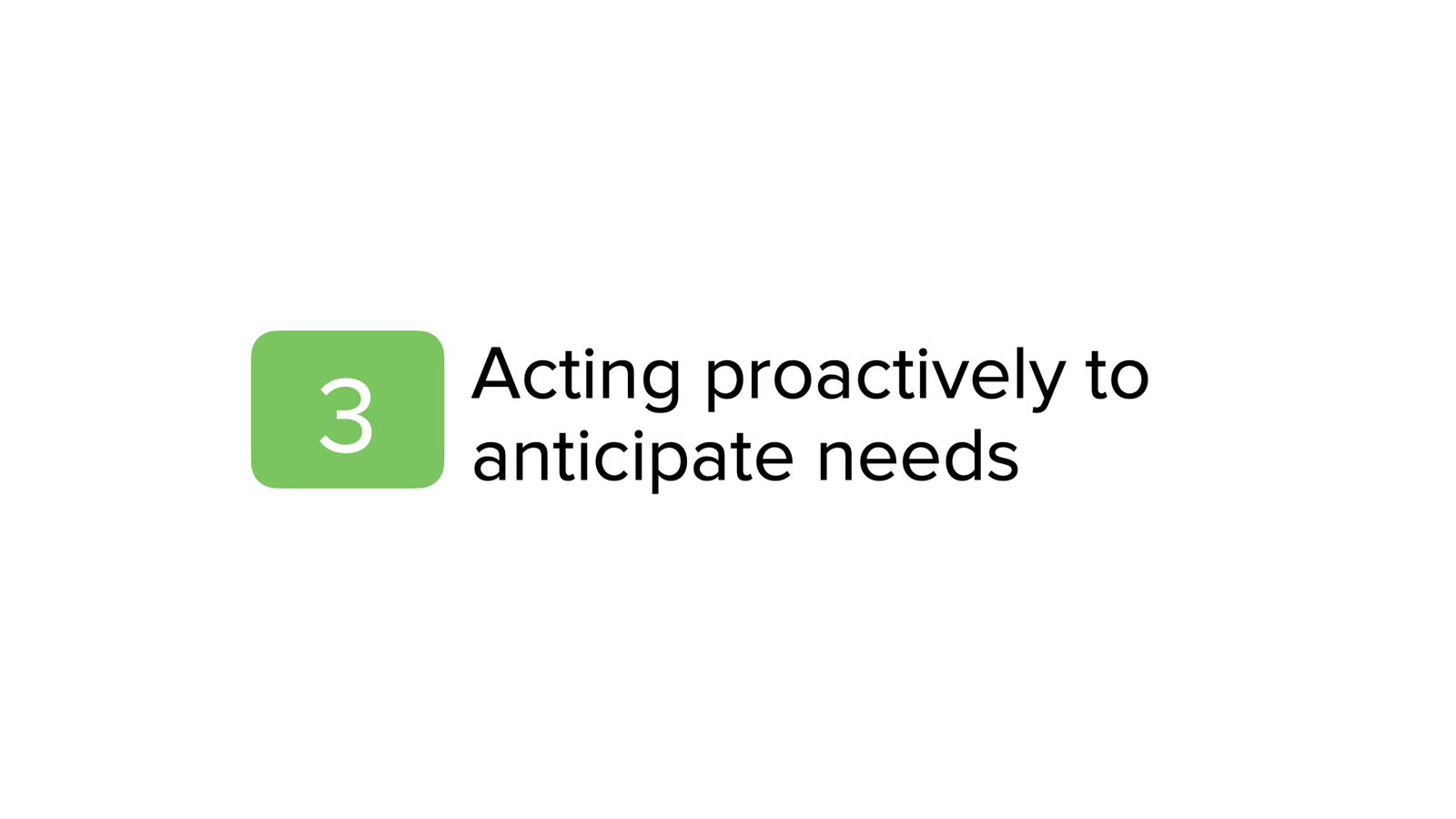 #3: They Anticipate Customer Needs
Smart brands don't want until after a transaction to engage with customers. Instead, they focus on understanding the customer journey and connecting with customers before a sale is complete. They anticipate that customers' need and offer personal support for each shopper's buying journey.

A conversational platform lets brands reach out to customers proactively. Using behavioral analytics, conversational solutions can identify shoppers that may be nearing the point of purchase. Shoppers receive a conversation invite and can make the choice to engage with an on-demand brand expert. That way, customers can get insight on purchase options and evaluate whether the products or services they're considering match their lifestyles and needs.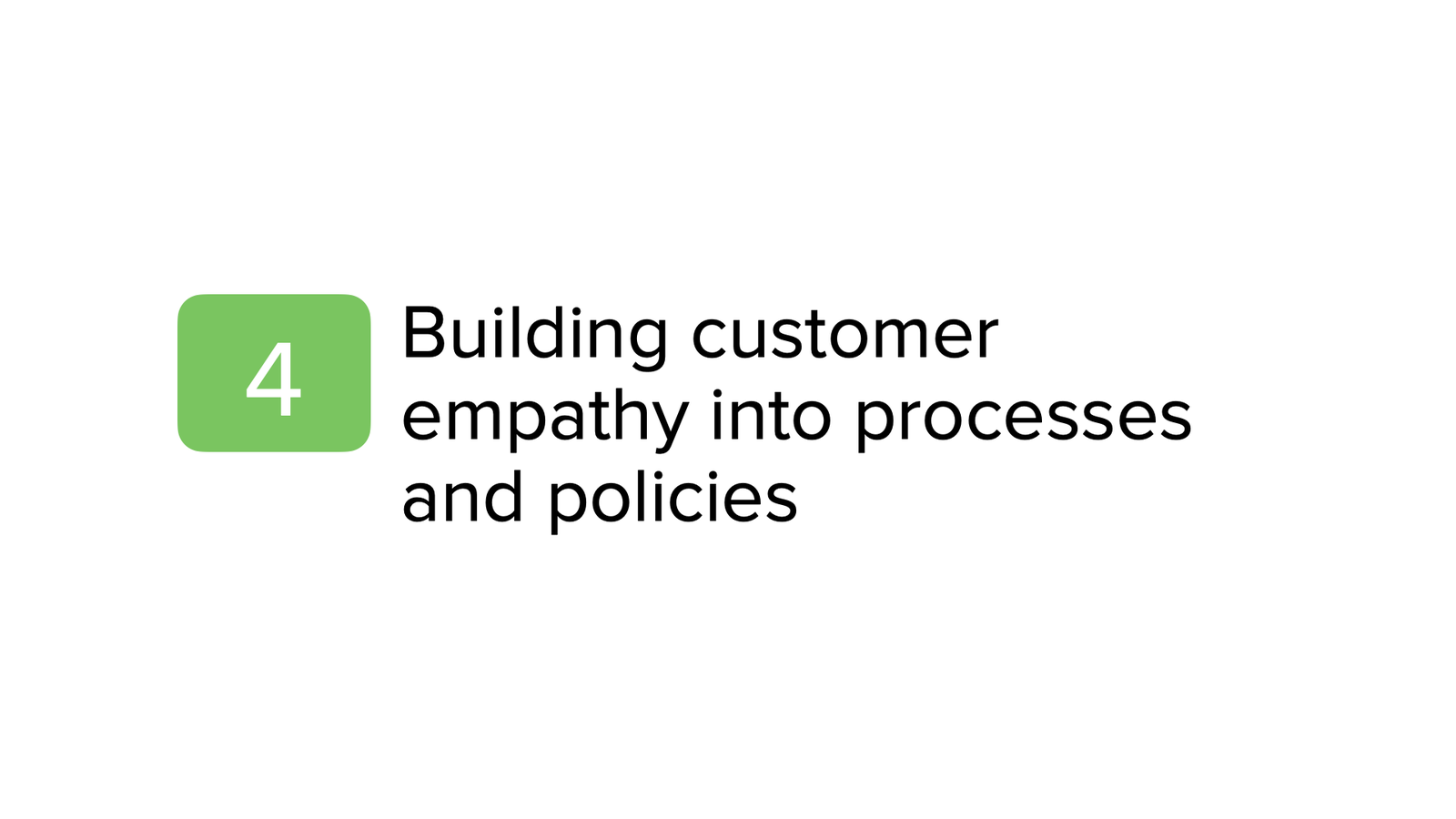 #4: They Emphasize Empathy
Who hasn't had an encounter with a brand that's felt cold and impersonal? Often, customers reach out to companies when something has gone wrong, so emotions are already running high. Customer-savvy brands seek to provide warmth, humanity, and empathy in customer interactions.

As brands have built out their digital presence, many have created information-rich, but anonymous shopping experiences. These interactions lack the human touch of a warm greeting from an associate that's common in many brick-and-mortar stores. And when customers need help, they're often on their own. Worse yet, shoppers may attempt to interact with a chatbot that offers only a small range of impersonal responses.

But a conversational platform turns an anonymous shopping experience into a personal one. Shoppers can connect with brand enthusiasts for shopping guidance--but these conversations can offer much more. A personal touch, care, empathy, and humanity can be available to every shopper, even if a conversation doesn't turn into an immediate purchase.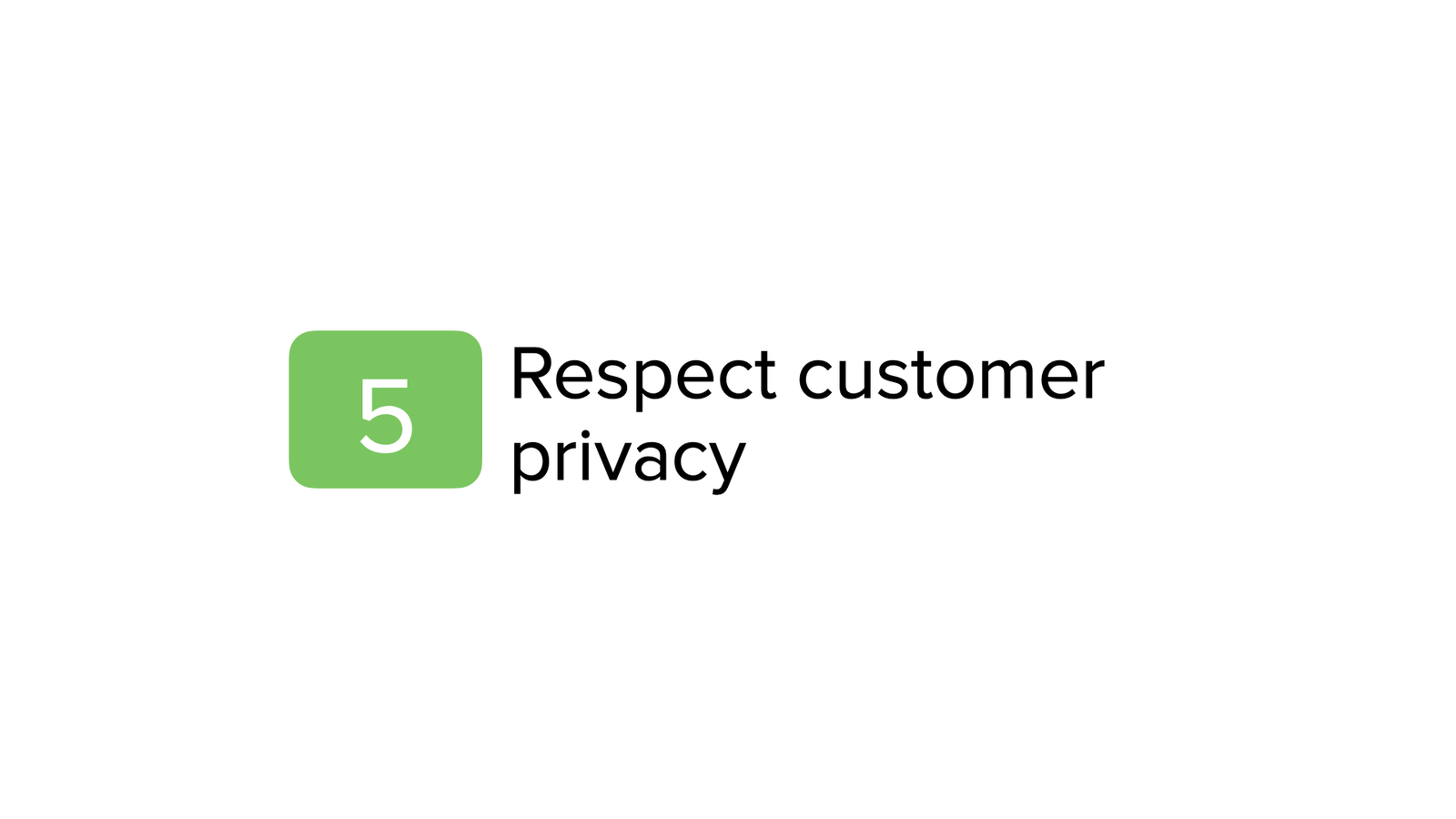 #5: They Respect Customers' Privacy
Although most people have grown more comfortable giving away some personal information to brands, they want to feel protected and respected. Unfortunately, some brand efforts to provide personalization may violate customers' sense of privacy.

Brands have resorted to tactics such as providing online buying recommendations, sending out abandoned cart emails, or using retargeting ads on social media. At times, these prompts can be helpful to shoppers--but they can also seem intrusive, or even creepy. Merely browsing at a website or clicking on a social ad can unleash a flood of unwanted copycat promotions.
A conversation platform offers true, 1:1 personalization--with customers opting in to get information and advice. With conversation, customers can ask questions that are unique to their personal situation and get meaningful feedback from brand experts.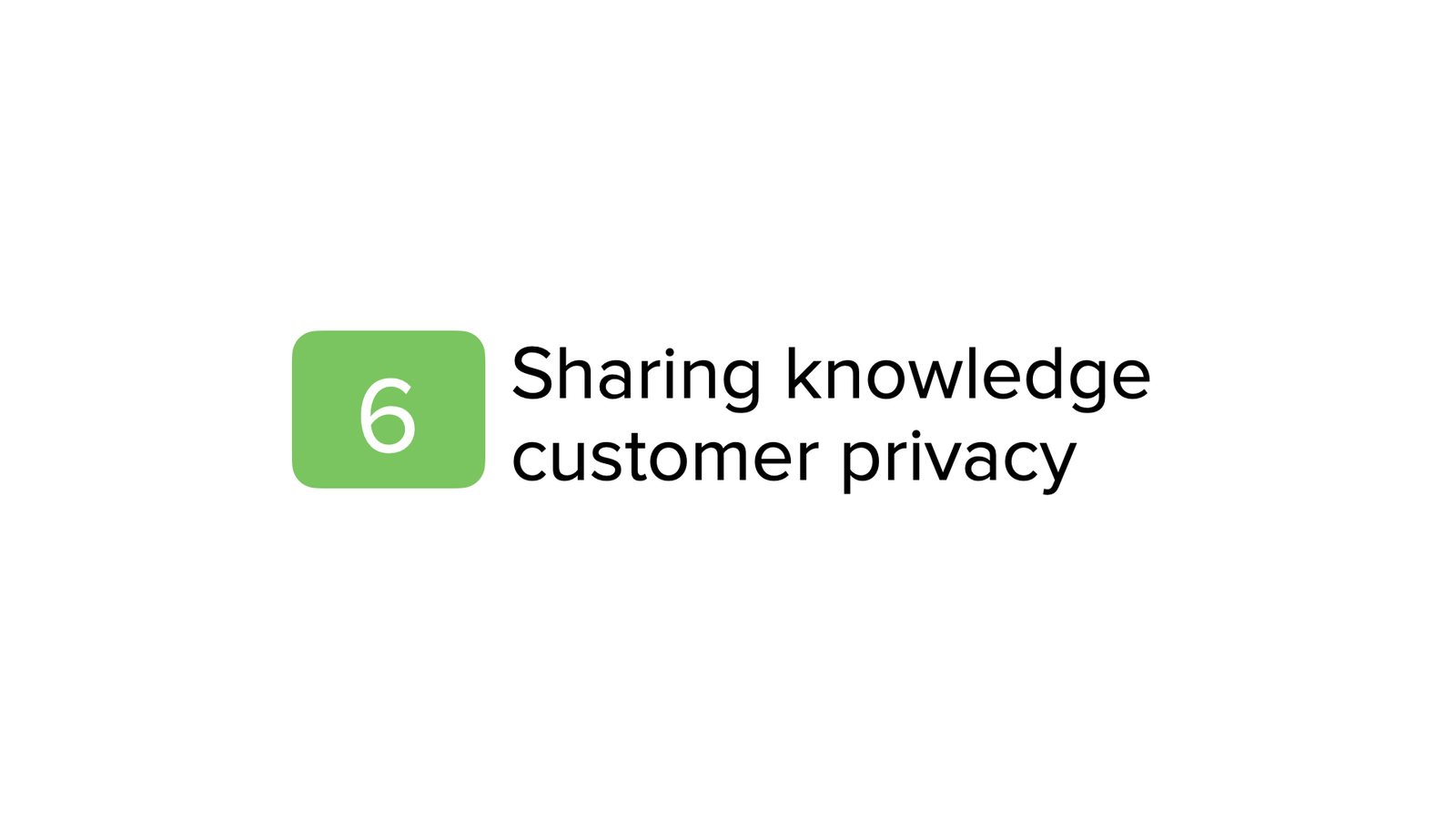 #6: They Share The Right Knowledge, at the Right Time
Today's technologies support instantaneous access to information--for shoppers and those that serve them. Despite this advantage, technology can't ensure that shoppers get the exact right knowledge they need for the buying decision they're considering.

In truth, content is the bottleneck. The challenge isn't getting some kind of information instantaneously--it's about getting the right information, right away. Through conversations that focus exclusively on each shopper's specific needs, companies can support demands for the right knowledge at the right time.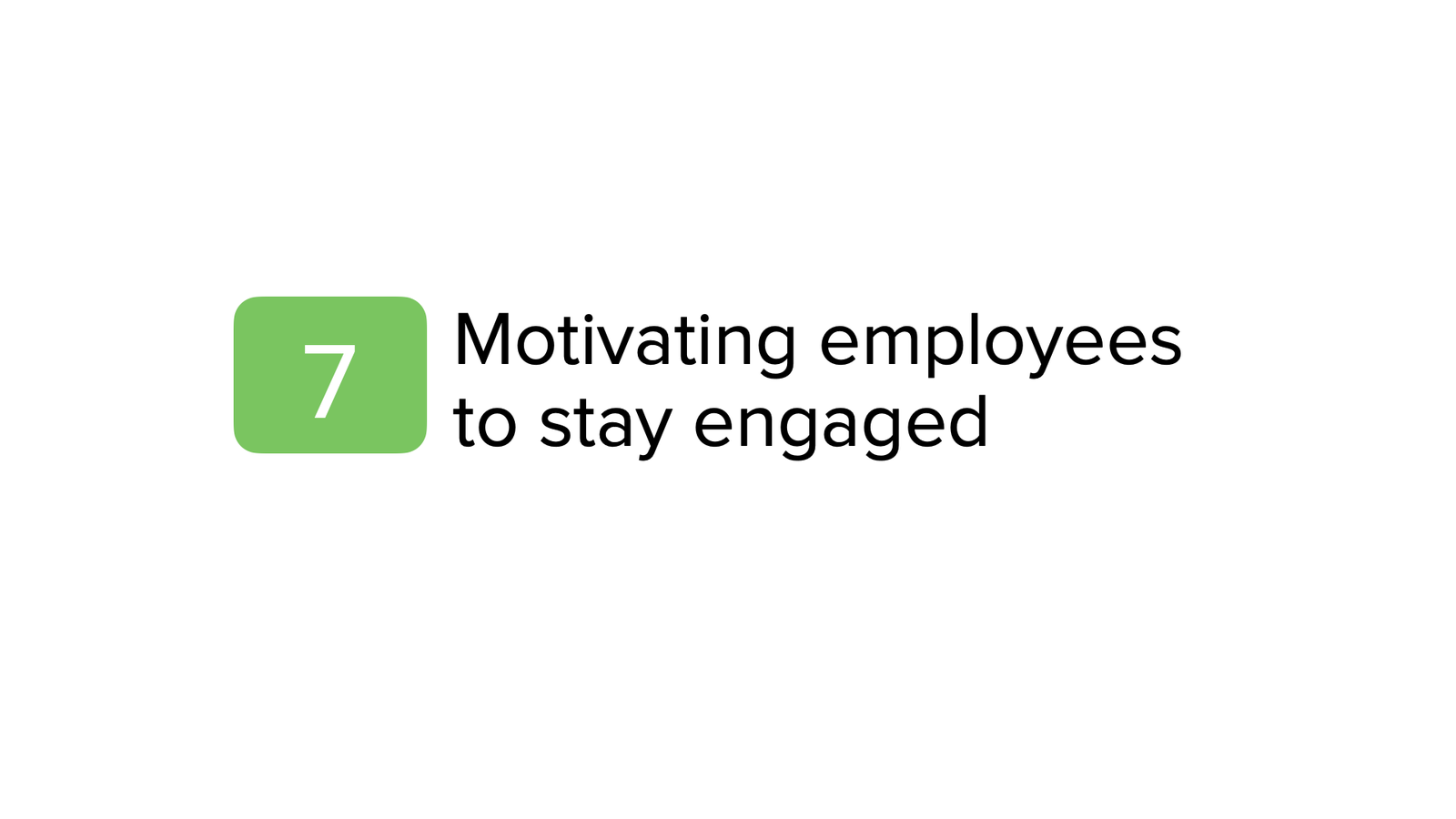 #7: They Boost Frontline Engagement
Every company knows that customer service representatives (CSRs) are the face and voice of the brand. Frontline professionals juggle many responsibilities--from meeting efficiency and first call resolution metrics to deliver quality service. It's easy for frontline teams to feel overwhelmed and pulled in many different directions.

Smart brands are using conversational platforms to reduce the burden on internal service teams. With a conversational approach, companies gain behavioral analysis technology that predicts when online shoppers are considering a purchase.

Shoppers receive an invitation to connect for more assistance. But instead of automatically routing inquiry to customer support teams, shoppers have other options. They can choose to connect with a chatbot for routine service. Alternatively, they can converse with an on-demand brand expert for pre-purchase advice. Both of those choices ensure customers get the support they need while lessening the contact load for internal CSRs.

CSRs can focus on a narrower set of high-value tasks and keep their response levels--and their morale--high. That way, they can feel more engaged and deliver higher levels of service excellence.
#8: They Take Action to Improve CX
CX isn't a "one and done" initiative. Rather, it's a process of ongoing continuous improvement. Brands that take CX seriously use the insight they gain from customers to uncover blindspots and make targeted enhancements. As a result, they continue to evolve their CX approaches and build stronger relationships with customers.

Although a conversational platform can support individual shoppers' needs, companies can use the insights gathered in strategic ways. By applying sentiment analysis techniques, brands can unlock high-value intelligence from customers' conversational feedback.
Sentiment analysis focuses on the feelings and emotions behind customers' words. With sentiments can identify pain points in the online shopping journey and prioritize changes. This approach empowers brands to improve CX and address customers' core needs.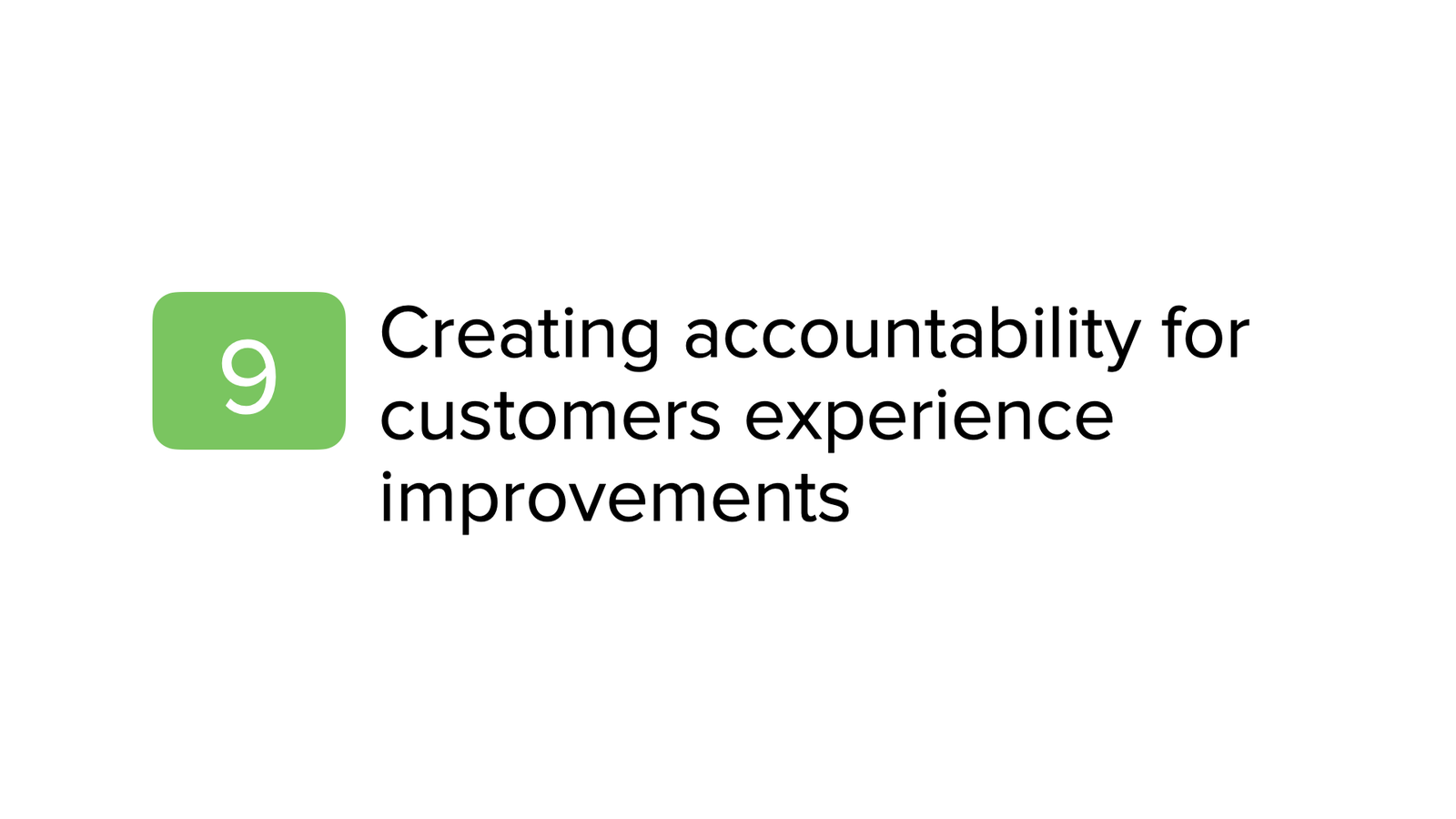 #9: They Are Accountable for Making CX Progress
One of the main reasons that the CX gap has persisted is that companies don't act on the customer insight that they receive. They may address individual instances of negative feedback but don't use customer input to shape business directions. Ultimately, these companies can find their CX falling into a time-consuming "find-and-fix" loop that doesn't deliver strategic value.

By contrast, companies that use conversation can achieve the best of both worlds. They can address each shopper's personal needs--whether their experiences are positive or negative. And they can deploy sentiment analysis to gain essential insights and take meaningful action.

At times, companies may find that simple changes--like updating FAQ pages or reworking a check out screen--can make a massive difference for customers. In other cases, brands may need to reinvent internal policies or practices. With the powerful combination of conversation and sentiment analysis, retailers can identify both quick fixes and longer-term initiatives to improve digital CX.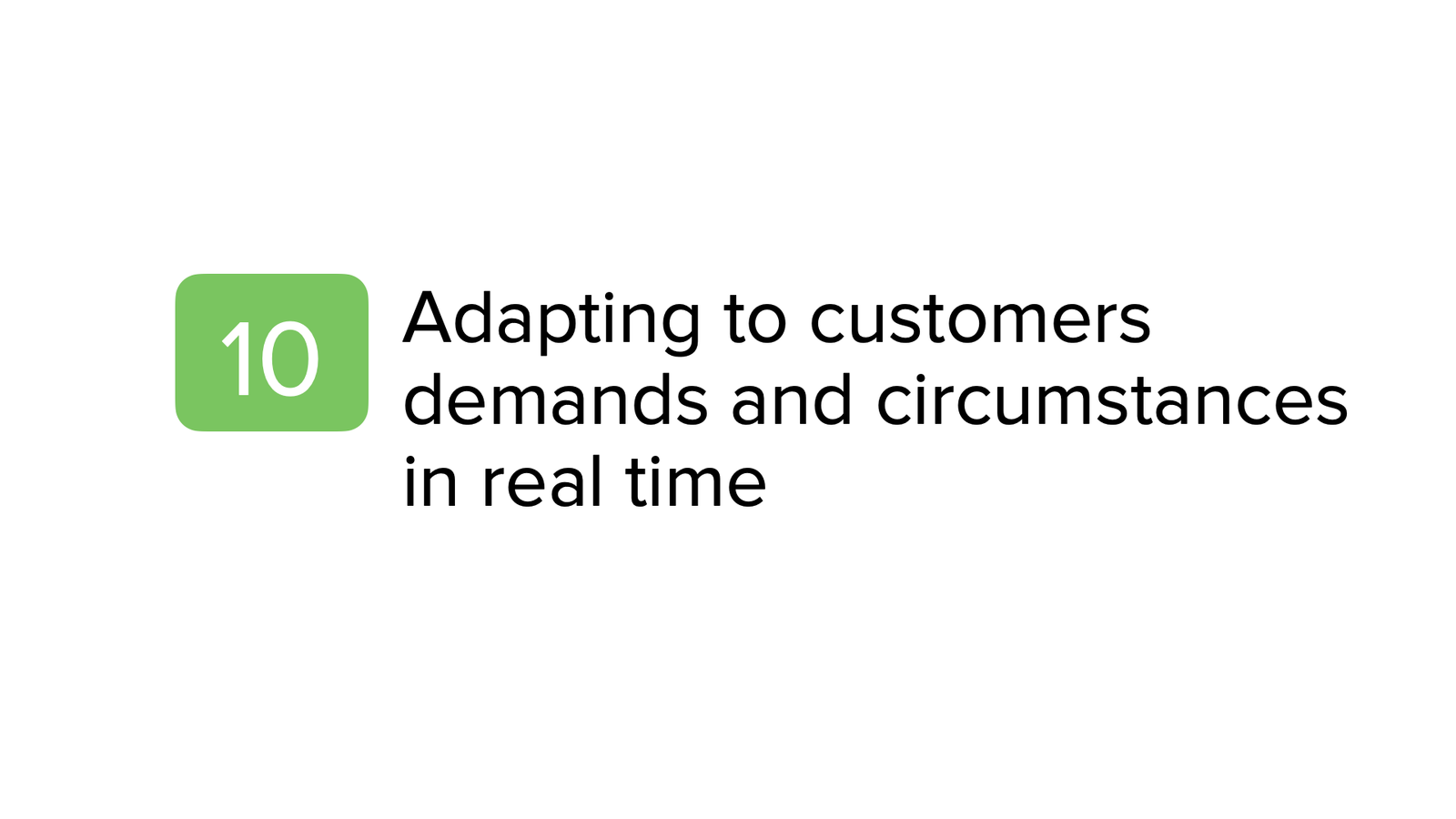 #10: They Meet Customer Needs in Real-Time
The explosion of technology in recent years has accelerated customer expectations. Every customer expects immediate answers, prompt service, and his or her precise needs met--now. At times, a lag of mere minutes can drive customers away from a brand. With unlimited information at their fingertips, customers can quickly turn from a favored retailer to a competitor if their wants aren't met right away.

Proactive online conversations, delivered in real-time, address customers' needs for immediate attention. Shoppers receive conversation invitations and can choose if and how to engage. If customers are struggling with a decision or need help finding information, they can get the prompt support they desire. Consider the alternatives: Wading through self-help FAQs, being stuck on hold for customer service, or sending an email and waiting days for a response.

The value of online conversation to today's tech-savvy digital customers is evident. The only question is which brands will step up their game and embrace the new era of conversation.
Close the CX Gap with Customer Centricity
Many brands take the ideal of customer centricity to heart. They understand that customers are the lifeblood of their businesses and want to do the right thing.

Let's be honest: Every company faces the competing pressures of running a business and the ever-present challenge of meeting quarterly growth targets. It's easy for brands to lose sight of their customer-centric aspirations.

For retailers, becoming customer-centric requires a shift in mindset. As the National Retail Federation (NRF) notes, retailers have traditionally organized themselves around their brick-and-mortar stores or websites. But today's retailers must organize themselves around the customer.
As NRF explains:
No one talks about doing business in anything other than a "customer-centric" way, but ...the gap between theory and practice, or rhetoric and reality, is significant for many retailers. It's time to close it.

NRF emphasizes that articulating a strategy doesn't make a retailer customer-centric. Instead, retailers must strive to understand customers' true wants and wishes. And traditional survey-based methods aren't enough to gather actionable customer insight.
Instead, brands need to focus on listening with empathy and allowing customers to voice their unexpressed needs. A conversational approach helps achieve both those aims.

Also, NRF recommends that retailers look for ways to work with customers to co-create the brand experience. According to NRF, engaging customers as brand advocates is the next step in retail. Allowing enthusiasts to evangelize the brand's message--as an on-demand conversational approach can do--is becoming an essential retail differentiator.

Customer-centric approaches like these--and the ten practices identified by Gartner--make perfect sense. But they aren't second-nature to some retailers yet. As a new era takes root, more retailers will be ready to shed outmoded practices and adopt new innovations, including conversational platforms.

Will your brand rise to the occasion?

Ready for more? Watch the REPLAY of our live-stream: Build a competitive advantage with a premium CX: Lessons from getFPV. Tune in as Roy Fung, VP of Digital Commerce at getFPV dives into the strategy and priorities for differentiating in an increasingly crowded marketplace.
Click on the image below to register for other live-streaming events like OtterBox on August 11th, 2020 at 11:00 am (EST).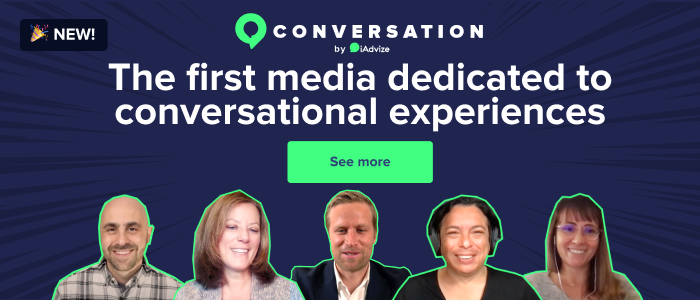 Source : *Gartner Is Your Organization Cutstomer Centric? March 7, 2019
** NRF Customer centricity; Easy to talk about, hard to implement July 31, 2019